CBO: Medicare ne­go­ti­a­tions will ham­per drug de­vel­op­ment more than pre­vi­ous­ly thought
As Pres­i­dent Biden's Build Back Bet­ter Act — and, with it, po­ten­tial­ly the De­moc­rats' last shot at ma­jor drug pric­ing re­forms in the fore­see­able fu­ture — re­mains on life sup­port, the Con­gres­sion­al Bud­get Of­fice isn't help­ing their case.
The CBO last week re­leased a new slide deck, out­lin­ing an up­date to its mod­el on how Medicare ne­go­ti­a­tions might take a bite out of new drugs mak­ing it to mar­ket. The new mod­el es­ti­mates a 10% long-term re­duc­tion in the num­ber of new drugs, where­as a pre­vi­ous CBO re­port from Au­gust es­ti­mat­ed that 8% few­er new drugs will en­ter the mar­ket over 30 years.
"The re­sults dif­fer from the re­sults of the Au­gust 2021 work­ing pa­per be­cause of tech­ni­cal im­prove­ments to the mod­el that now al­low it to ac­count for," CBO said, not­ing three new fac­tors: "the pol­i­cy's ef­fects on fi­nanc­ing costs, its ef­fects on de­ci­sions made dur­ing pre­clin­i­cal de­vel­op­ment, and an ac­cel­er­at­ed ap­proval process."
Like the up­dat­ed mod­el, that pri­or re­port eval­u­at­ed House Speak­er Nan­cy Pelosi's drug pric­ing pro­vi­sions, which were gen­er­al­ly the ba­sis for what's in­clud­ed in the BB­BA, and which CBO said pre­vi­ous­ly would re­sult in 59 few­er new drugs over three decades.
Un­der the new mod­el, the pric­ing pro­vi­sions would have lit­tle ef­fect in the first decade af­ter the bill's en­act­ment, CBO says, but a 10% re­duc­tion over the long run would mean that where­as the old mod­el saw 34 few­er drugs in the third decade, this new mod­el would see 40 few­er drugs.
The new mod­el al­so shows how drugs ap­proved un­der the FDA's ac­cel­er­at­ed ap­proval pro­gram would see larg­er de­creas­es in ear­li­er phase tri­als com­pared to drugs ob­tain­ing a stan­dard ap­proval.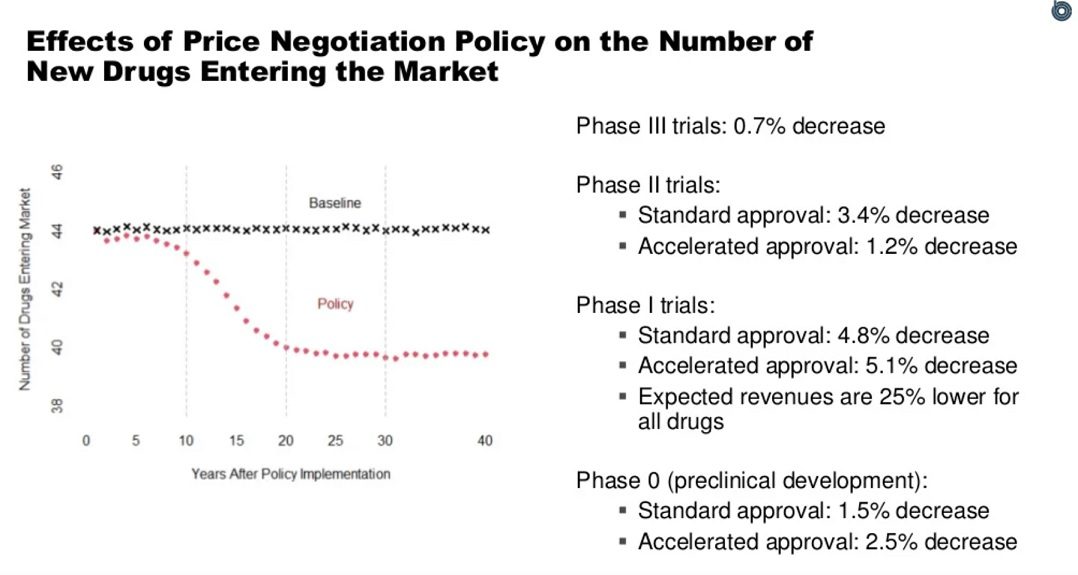 What this up­dat­ed CBO mod­el means in terms of the like­li­hood that drug pric­ing pro­vi­sions are en­act­ed re­mains un­known. Just be­fore Christ­mas, Sen. Joe Manchin de­railed De­moc­rats' ef­forts to fin­ish what the House had start­ed and pass the BB­BA, but he has main­tained his sup­port for the drug pric­ing pro­vi­sions.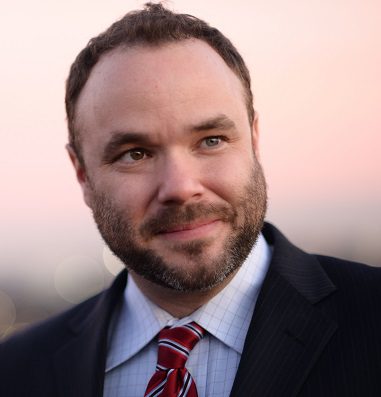 Alex Law­son
Alex Law­son, ex­ec­u­tive di­rec­tor of So­cial Se­cu­ri­ty Works who has worked close­ly on the Hill on the BB­BA, told End­points News that he thinks the drug pric­ing pro­vi­sions will re­main in what­ev­er scaled back leg­is­la­tion that even­tu­al­ly gets passed, be­cause Medicare ne­go­ti­a­tions are "one of the most sol­id pro­vi­sions" in the tril­lion-dol­lar-plus pack­age.
"Noth­ing has re­al­ly changed for 4 or 5 months. Just con­tin­ue ne­go­ti­at­ing for Manchin's vote," he said. But he al­so warned that if De­moc­rats try to pass Medicare ne­go­ti­a­tions as a stand­alone bill, that would like­ly end up as "a very big fail­ure."