Cel­gene, Ac­celeron sub­mit FDA ap­pli­ca­tion for billed block­buster lus­pa­ter­cept — will they get pri­or­i­ty re­view?
Cel­gene and their part­ners at Ac­celeron are count­ing on their red blood cell boost­ing drug to win a speedy re­view as they sub­mit­ted a mar­ket­ing ap­pli­ca­tion for the bi­o­log­ic on Fri­day. For the big biotech — tar­nished by a poor per­for­mance un­der CEO Mark Alles — the drug is one of the top five in its pipeline, crit­i­cal for the mighty $74 bil­lion Bris­tol-My­ers Squibb takeover.
The drug, lus­pa­ter­cept, has been de­vel­oped to man­age ane­mia re­sult­ing from myelodys­plas­tic syn­drome (MDS) as well as be­ta tha­lassemia and has in­spired peak sales es­ti­mates of $2 bil­lion plus.
Lus­pa­ter­cept, which is de­signed to work by block­ing sig­nals that re­duce red blood cell counts, was sub­mit­ted for ap­proval on Fri­day, on the ba­sis of late-stage da­ta pre­sent­ed last De­cem­ber at ASH. In pa­tients with MDS, 38% of pa­tients hit the pri­ma­ry end­point: at least eight weeks with­out a need for a red blood cell trans­fu­sion. The key sec­ondary goal — 12 weeks with­out trans­fu­sion — was met by 28% of the pa­tient stud­ied.
Ac­celeron $XL­RN al­so test­ed their drug suc­cess­ful­ly as a means to re­duce reg­u­lar trans­fu­sions in be­ta tha­lassemia, al­though blue­bird's $BLUE one-shot gene-ther­a­py Lenti­Glo­bin — al­ready un­der reg­u­la­to­ry re­view — may ren­der lus­pa­ter­cept ob­so­lete in this pa­tient pop­u­la­tion.
For Cel­gene $CELG the drug pro­vides an op­por­tu­ni­ty to mod­el life be­yond its cash-cow Revlim­id and move past a se­ries of set­backs in its late-stage pipeline, mak­ing it a rosier ac­qui­si­tion for Bris­tol-My­ers. Part­ner Ac­celeron can ben­e­fit from the es­tab­lish­ment of a com­mer­cial group with co-pro­mo­tion rights in the Unit­ed States, as they work on putting to­geth­er new da­ta in front­line low-risk MDS, which could sig­nif­i­cant­ly ex­pand their mar­ket op­por­tu­ni­ty.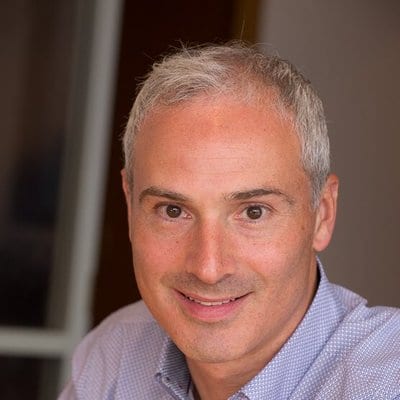 Yaron Wer­ber
Cowen's Yaron Wer­ber mod­eled the drug will get a stan­dard FDA re­view, but said he sees a good prob­a­bil­i­ty that the US agency will grant the treat­ment pri­or­i­ty re­view, ex­pe­dit­ing ap­proval to De­cem­ber 2019. A de­ci­sion on the pri­or­i­ty re­view is ex­pect­ed by June 4, he said.
The com­pa­nies al­so plan to sub­mit a mar­ket­ing ap­pli­ca­tion to the Eu­ro­pean Med­i­cines Agency in the sec­ond quar­ter of 2019, they added.