Cel­gene, Agios beat a short path to an FDA de­ci­sion on AML drug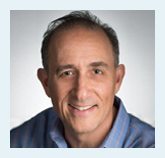 David Schenkein
Cel­gene and Agios are floor­ing the gas ped­al in their race to gain a very quick — and ear­ly — ap­proval for enasi­denib (AG-221/CC-90007), their ex­per­i­men­tal ther­a­py for acute myeloid leukemia. Not on­ly did the FDA ac­cept their ap­pli­ca­tion, reg­u­la­tors are pro­vid­ing the in­side track to a new ap­proval with a pri­or­i­ty re­view date that sets the PDU­FA date at the end of Au­gust.
Agios $AGIO de­tailed its plans for tak­ing a di­rect shot at an ear­ly ap­proval last fall, earn­ing a spike from in­vestors as the biotech spot­light­ed the po­ten­tial for tak­ing Phase I/II study da­ta to reg­u­la­tors. Cel­gene re­worked its deal with Agios last year, but kept its hands on its rights to AG-221 in pa­tients with ad­vanced hema­to­log­ic ma­lig­nan­cies with an IDH2 mu­ta­tion.
This is Agios' lead drug, and it ar­rived at the FDA swift­ly, by biotech stan­dards. But CEO David Schenkein doesn't think about drug de­vel­op­ment in tra­di­tion­al terms.
If you go to Agios' web­site, you'll see that the pipeline isn't arranged ac­cord­ing to pre­clin­i­cal, Phase I, Phase II and Phase III de­vel­op­ment.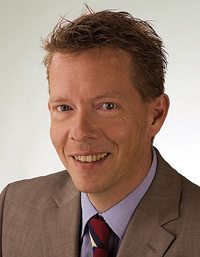 Michael Pehl, Cel­gene
In­stead, the biotech just di­vides the work in­to ear­ly and late stage de­vel­op­ment.
"We ac­cel­er­at­ed this ap­pli­ca­tion – sub­mit­ting the NDA just three years af­ter the first pa­tient was treat­ed in the enasi­denib piv­otal in­ves­ti­ga­tion­al tri­al – be­cause we be­lieve that there is a sig­nif­i­cant un­met need for peo­ple with re­lapsed or re­frac­to­ry AML," said Michael Pehl, pres­i­dent, Hema­tol­ogy/On­col­o­gy for Cel­gene, in a pre­pared state­ment. "The ac­cep­tance of the enasi­denib NDA is a sig­nif­i­cant mile­stone in what we hope will be a new era of mol­e­c­u­lar­ly tar­get­ed ther­a­pies for pa­tients with this dev­as­tat­ing dis­ease."
Shares of Agios were up 3% in ear­ly trad­ing Wednes­day.