Cel­gene em­braces MTAP can­cer deal with fast-mov­ing col­lab­o­ra­tor Agios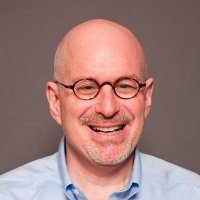 Scott Biller, Agios
Ten months af­ter Cel­gene paid Agios $200 mil­lion to re­jig their ex­ten­sive col­lab­o­ra­tion deal, the big biotech is tak­ing a step for­ward down a me­tab­o­lism path­way for on­col­o­gy. Cel­gene has tapped Agios' drug fo­cused on MTAP — methylth­ioadeno­sine phos­pho­ry­lase — delet­ed can­cers as a de­vel­op­ment can­di­date un­der their mas­ter agree­ment.
The move gives Agios $AGIO a quick $8 mil­lion pay­day for the ear­ly-stage ef­fort. And Cel­gene can opt in now at some point through Phase I dose es­ca­la­tion, which will re­quire hand­ing over $30 mil­lion more plus com­mit­ting to $169 mil­lion in mile­stones on the pro­gram.
"We have clear­ly demon­strat­ed our abil­i­ty to trans­late nov­el Agios dis­cov­er­ies in­to im­por­tant pre­ci­sion med­i­cines in ar­eas of high un­met need with our IDH port­fo­lio," said Scott Biller, PhD, chief sci­en­tif­ic of­fi­cer at Agios. "We look for­ward to ex­plor­ing the po­ten­tial of our MTAP pro­gram in pa­tients fol­low­ing our ex­pect­ed IND sub­mis­sion by the end of this year."
Cel­gene $CELG and Agios have been work­ing to­geth­er for the past six years. Last March the biotech re­gained ex-US rights to AG-120 as it re­con­fig­ured the out­lines of their pact.
Just a few days ago Agios and Cel­gene floored it on enasi­denib (AG-221), hus­tling an ap­pli­ca­tion for acute myeloid leukemia to the FDA.
Cel­gene first al­lied it­self with Agios back in 2010, part­ner­ing on can­cer me­tab­o­lism, which gen­er­al­ly deals with cell growth and pro­lif­er­a­tion. That deal led Cel­gene to grab world­wide rights to AG-221—a mu­tant IDH2 pro­tein in­hibitor—in 2014. AG-120 is an IDH1 in­hibitor. The com­pa­ny came back for AG-881 with an op­tion deal in 2015.
Agios has been work­ing on MTAP in­hibitors af­ter dis­cov­er­ing that the path­way de­liv­ered an­ti-tu­mor ev­i­dence in an­i­mal mod­els for can­cer. MTAP dele­tions, says Agios, is in­volved in about 15% of all can­cers.