Cel­gene ex­ec jumps to head blue­bird bio ops in Eu­rope, where its $1.8M gene ther­a­py Zyn­te­glo is now avail­able
Days af­ter shak­ing hands with Ger­man reg­u­la­tors over the launch and cov­er­age of its be­ta-tha­lassemia gene ther­a­py, blue­bird bio has wooed a Cel­gene ex­ec to lead its Eu­ro­pean op­er­a­tions.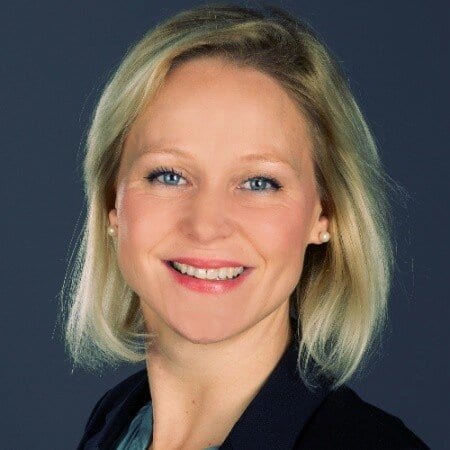 Nico­la Hef­fron
Nico­la Hef­fron, a bio­phar­ma vet with stints across Eli Lil­ly, GSK and Shire, jumps from a brief tenure over­see­ing mar­ket­ing for Cel­gene's myeloid port­fo­lio in Sum­mit, NJ. She will now be based in Zug, Switzer­land.
She's re­plac­ing An­drew Oben­shain as he joins CEO Nick Leschly and the lead­er­ship team in Boston, ac­cord­ing to Bloomberg, which first re­port­ed the news. Oben­shain's new ti­tle is "chief of wings."
On Mon­day blue­bird an­nounced that Ger­many will be the first coun­try to com­mer­cial­ly of­fer Zyn­te­glo, their pro­ce­dure en­cod­ing βA-T87Q-glo­bin gene in CD34+ cells ex­tract­ed from pa­tients. Un­der their val­ue-based pay­ment scheme, the $1.8 mil­lion price is di­vid­ed in­to five in­stall­ments. Af­ter an ini­tial pay­ment is made at the time of in­fu­sion, the pay­ers wait and see and on­ly pay if the pa­tients con­tin­ue to be trans­fu­sion-free.
"Mul­ti­ple statu­to­ry health in­sur­ances" have signed on­to the plan, blue­bird said, and Uni­ver­si­ty Hos­pi­tal of Hei­del­berg will host the first qual­i­fied treat­ment cen­ter.
The biotech has been busy sort­ing out man­u­fac­tur­ing specs and talk­ing to in­di­vid­ual coun­tries since the EU is­sued an his­toric OK last June. It's sanc­tioned for a spe­cif­ic group of be­ta-tha­lassemia pa­tients — those who are 12 years and old­er, trans­fu­sion de­pen­dent, do not have a β0/β0 geno­type and for whom hematopoi­et­ic stem cell trans­plan­ta­tion is ap­pro­pri­ate but a donor is not avail­able.
"For pa­tients with TDT, life­long chron­ic blood trans­fu­sions are re­quired in or­der to sur­vive," blue­bird chief com­mer­cial of­fi­cer Al­i­son Fin­ger em­pha­sized in a state­ment. Their one-time in­fu­sion promis­es to do away with the trans­fu­sions for good.
A rolling BLA sub­mis­sion to the FDA has be­gun, blue­bird added.