Cel­gene joins the PD-1 check­point club, bag­ging BeiGene drug with $413M down and $1B on the ta­ble
Cel­gene is join­ing the fast grow­ing PD-1 club.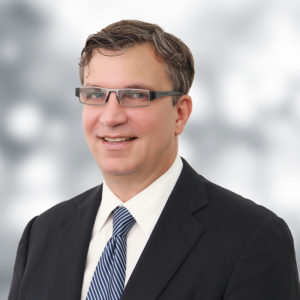 John Oyler, BeiGene
The big biotech $CELG has tak­en a lead po­si­tion in the sec­ond wave of PD-1 check­points in the clin­ic, bag­ging rights to BeiGene's $BGNE can­di­date for sol­id tu­mors in a $1.4 bil­lion deal, with $263 mil­lion of that paid up­front in a li­cens­ing fee, $150 mil­lion for an eq­ui­ty stake and $980 mil­lion more in mile­stones.
It's a rich deal for this stage of the game, aimed at the rich­est health­care mar­kets on the plan­et. Cel­gene gets the US and Eu­ro­pean mar­kets and every­thing else out­side of Asia, which the Chi­nese com­pa­ny is keep­ing for it­self, along with glob­al de­vel­op­ment rights on hema­to­log­i­cal ma­lig­nan­cies. Two years ago, Cel­gene paid As­traZeneca $450 mil­lion up front to part­ner on their PD-L1 for heme.
The move was an­nounced the same day as Mer­ck's com­bi­na­tion stud­ies match­ing its PD-1 drug Keytru­da with Cel­gene's Revlim­id and Po­m­a­lyst were put on hold by the FDA — a month af­ter in­ves­ti­ga­tors flagged a high­er rate of death in the check­point arm. This was one of the rare in­stances where a check­point was linked to a po­ten­tial­ly lethal safe­ty is­sue. So far, their abil­i­ty to spur an im­mune sys­tem at­tack on can­cer cells has been carv­ing out bil­lions in new rev­enue, with hun­dreds of com­bi­na­tion stud­ies un­der­way to match the im­muno-on­col­o­gy ap­proach with tar­get­ed ther­a­pies.
BeiGene, which is in late-stage stud­ies in Chi­na, is al­so get­ting Cel­gene's com­mer­cial op­er­a­tions in the mas­sive Asian mar­ket, with ex­clu­sive rights to com­mer­cial­ize Revlim­id, Abrax­ane and Vi­daza. BeiGene al­so gets rights to Cel­gene's C-122, a next-gen CelMOD cur­rent­ly in de­vel­op­ment for lym­phoma and he­pa­to­cel­lu­lar car­ci­no­ma. And BeiGene is com­mit­ted to beef­ing up its man­u­fac­tur­ing op­er­a­tions to sup­port the part­ner­ship in Asia.
The PD-(L)1 crew al­ready has 5 ther­a­pies on the US mar­ket. Mer­ck and Bris­tol-My­ers Squibb led the way, fol­lowed by Roche, Pfiz­er/Mer­ck KGaA and As­traZeneca. But they keep com­ing. Cel­gene's check­point will start a piv­otal glob­al pro­gram next year, mak­ing it a dis­tinct­ly late en­try in the field.
While the ba­sic bi­ol­o­gy of the PD-1 drugs is well un­der­stood at this point, mak­ing the clin­i­cal risk rel­a­tive­ly mod­est, there have still been plen­ty of sur­pris­es as new pro­grams push ahead. Bris­tol-My­ers found that out with its mis­step in lung can­cer, which has cost the com­pa­ny dear­ly. There are some big de­bates go­ing on now on whether PD-1 is in­her­ent­ly more po­tent than PD-L1 in dis­man­tling a can­cer cell's stealth mech­a­nism. That dis­cus­sion was sharp­ened af­ter Roche's PD-L1 Tecen­triq failed a cru­cial late-stage study, but it's nowhere close to be­ing re­solved.
For its part, BeiGene says that its PD-1 just might be bet­ter than the rest, point­ing to some added en­gi­neer­ing in the Fc re­gion of the an­ti­body. And Chi­na once again ben­e­fits from news that points to the boom­ing coun­try as a hot spot in drug de­vel­op­ment.
Cel­gene is bring­ing in the PD-1 as the com­pa­ny con­tin­ues one of the most am­bi­tious pipeline cam­paigns in the in­dus­try, beef­ing up its R&D group with a deal spree that has now con­tin­ued for years. For BeiGene, Cel­gene's quest is their op­por­tu­ni­ty to part­ner up with one of the most ag­gres­sive biotechs in the busi­ness.
"This strate­gic part­ner­ship with Cel­gene is a trans­for­ma­tion­al event for BeiGene, tran­si­tion­ing us in­to a com­mer­cial-stage com­pa­ny and prepar­ing us well for the fu­ture po­ten­tial launch of our in­ter­nal­ly de­vel­oped com­pounds, some of which are al­ready in piv­otal tri­als in Chi­na," said John Oyler, CEO and co-founder of BeiGene.