Cel­gene shares sink af­ter an­oth­er PhI­II lym­phoma flop and J&J steps up for the late-stage BC­MA race
Cel­gene shares were hit hard over the last 24 hours as share­hold­ers re­act­ed to a dou­ble dose of bad news: A late-stage Revlim­id com­bo study in fol­lic­u­lar lym­phoma just failed and its BC­MA-tar­get­ing CAR-T part­nered with blue­bird $BLUE now finds it­self in a de­vel­op­ment race with phar­ma pow­er­house J&J.
And they aren't ahead.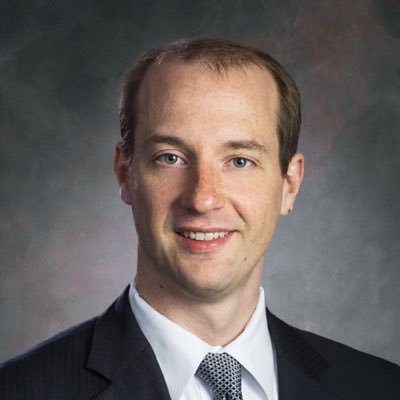 Bri­an Sko­r­ney
In a Phase III pit­ting a com­bi­na­tion of its fran­chise drug Revlim­id with Rit­ux­an against Rit­ux­an and chemo, Cel­gene's drug failed to make a sig­nif­i­cant dif­fer­ence for pa­tients. Fol­low­ing a fail­ure for Revlim­id in the most com­mon form of non-Hodgkin's lym­phoma back in the sum­mer of 2016, it's not hard to see why an­a­lysts are writ­ing off its hopes for lym­phoma.
Notes Baird's Bri­an Sko­r­ney:
Fail­ure to achieve a mean­ing­ful ben­e­fit in the two largest lym­phoma in­di­ca­tions like­ly means there will be no role for Revlim­id in a rapid­ly chang­ing treat­ment land­scape.
Cel­gene's shares $CELG are down about 5% in pre-mar­ket trad­ing, and J&J's deal with Leg­end to part­ner on a lead­ing BC­MA-tar­get­ing CAR-T hasn't helped.
When Leg­end popped up out of nowhere last sum­mer at AS­CO, a num­ber of an­a­lysts cov­er­ing the in­dus­try pooh-poohed the idea that an un­known biotech could over­take blue­bird and Cel­gene in the BC­MA race. Now that J&J $JNJ agreed to pay $350 mil­lion up­front to part­ner on the drug, those same an­a­lysts are do­ing a dou­ble take to­day, con­sid­er­ing J&J's glob­al re­sources and abil­i­ty to as­sess the drug's po­ten­tial.
For Sko­r­ney, it all adds up to an­oth­er rea­son why Cel­gene, which has been a dis­ap­point­ment on the num­bers side, should buy a com­pa­ny. Say, for ex­am­ple, blue­bird.