Cel­gene vet Daniel takes a start­up role at Vi­vid­ion, with $50M in hand for plat­form con­struc­tion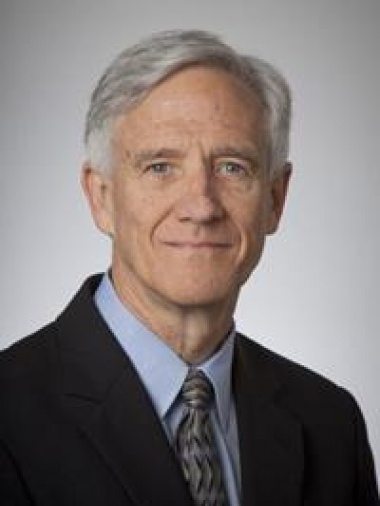 Tom Daniel
You can count Tom Daniel as the lat­est big bio­phar­ma ex­ec to make the tran­si­tion to biotech.
The Cel­gene vet­er­an has tak­en on the ex­ec­u­tive chair­man's po­si­tion at a start­up called Vi­vid­ion Ther­a­peu­tics, which has col­lect­ed $50 mil­lion in a round led by Arch and Ver­sant. And he is tak­ing a lead­ing role in cre­at­ing a new com­pa­ny that has fash­ioned a brand new plat­form tech­nol­o­gy out of the lab of Scripps re­searcher Ben Cra­vatt.
Af­ter he left Cel­gene as pres­i­dent of re­search and ear­ly de­vel­op­ment last sum­mer, Daniel head­ed west to San Diego. And Daniel, who has a glob­al ros­ter of con­nec­tions sec­ond to none af­ter that ex­pe­ri­ence, was ea­ger to fol­low up on some longterm dis­cus­sions he'd been hav­ing with Cra­vatt, who had col­lab­o­rat­ed with Cel­gene at an­oth­er one of his star­tups called Abide Ther­a­peu­tics.
"We lit­er­al­ly talked about this two years ago," Daniel tells me. And there was a lot to catch up on.
The big pic­ture at Vi­vid­ion in­volves go­ing af­ter a whole new sphere of drug R&D, pur­su­ing a new class of lig­and­able pro­teins and open­ing up a fron­tier of drug tar­gets.
At Cra­vatt's Scripps lab, re­searchers used frag­ment lig­ands at­tached to a class of chap­er­one mol­e­cules that re­acts with cys­teine amino-acids on pro­teins, lock­ing the lig­ands to the pro­teins with co­va­lent bonds. Some of the pro­tein class­es they ex­plored in­clud­ed pre­vi­ous­ly un­drug­gable tran­scrip­tion fac­tors, open­ing up their view of the lig­and­able pro­teome. And they've tried it suc­cess­ful­ly with hun­dreds of pro­teins.
Since their study was pub­lished by Na­ture last sum­mer, says Daniel, the new com­pa­ny has been tak­ing added shape, mov­ing be­yond cys­teines to lysines and oth­er projects. In broad terms, Daniel is fo­cused on rare ge­net­ic dis­eases, im­muno/on­col­o­gy, in­flam­ma­tion and on­col­o­gy, "to name a few." And Scripps' Phil S. Baran and Jin-Quan Yu have added cru­cial pieces of their plat­form tech.
Daniel knows the play­book on star­tups as well as any­one in the busi­ness. So it will come as no sur­prise to hear that he's al­ready start­ed a few con­ver­sa­tions with some po­ten­tial part­ners who could see the val­ue of us­ing Vi­vid­ion's plat­form to solve an R&D chal­lenge. He plans to strike up a cou­ple of part­ner­ships to help build the com­pa­ny, which will start out with a core team of some 25 to 30 staffers.
It's still ear­ly days at the fledg­ling com­pa­ny, which on­ly re­cent­ly went in­to dou­ble dig­its on its em­ploy­ee ros­ter. Like a lot of start-ups, Daniel isn't ready to dis­cuss spe­cif­ic drug tar­gets. Like a lot of star­tups, he isn't ready to re­view R&D time­lines. But he has a long­time re­la­tion­ship with Agios CEO David Schenkein – one of a mul­ti­tude of Cel­gene part­ners – and an in­ter­est in see­ing if he can match Schenkein's quick ramp up.
To put that in some per­spec­tive, Schenkein is fond of telling peo­ple how he start­ed with a blank sheet of pa­per at Agios and in 7 years cre­at­ed a plat­form and brought 5 drugs in­to the clin­ic. Their lead drug was part­nered with Cel­gene, by Daniel.
"If the dream we be­lieve can be true is ren­dered we'll go fast," he says.