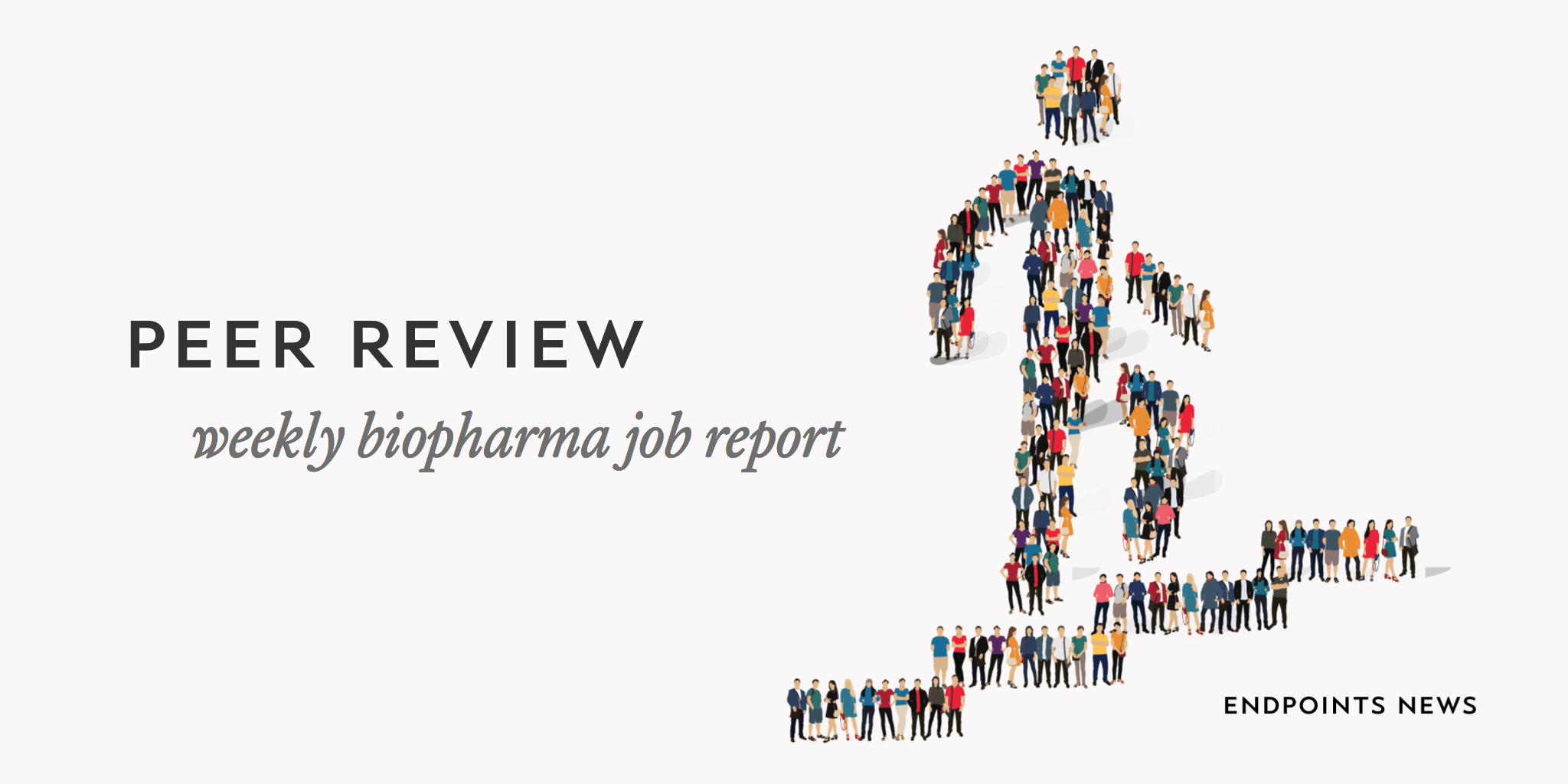 Cell Med­ica scoops Kite Phar­ma's Chris Now­ers as CEO; Shire vet jumps to Edi­Gene as CEO
→ With sev­er­al of Cell Med­ica's pro­grams on track for clin­i­cal tri­als, Gregg San­do has de­cid­ed it's time to pass the reins at the biotech he found­ed 12 years ago. The new CEO is Chris Now­ers, a Bris­tol-My­ers vet and one-time biotech CEO who jumps from Kite Phar­ma. In that role, he head­ed up the Eu­ro­pean op­er­a­tion and com­mer­cial­iza­tion ef­forts for Kite's Yescar­ta. He is now ex­pect­ed to lever­age that ex­pe­ri­ence to dri­ve Cell Med­ica's own CAR and TCR pro­grams, some of which are de­vel­oped in col­lab­o­ra­tion with aca­d­e­m­ic part­ners in Lon­don (where it's head­quar­tered) and Hous­ton (where it has of­fices).
→ An­oth­er Chi­nese banker is mak­ing the jump to biotech as Shang­hai-based I-Mab Bio­phar­ma woos Jef­feries' Asia head Jielun Zhu to be its CFO. Zhu has a cov­et­ed re­sume: he led a num­ber of IPOs and M&A deals at Jef­feries' Hong Kong of­fice at a time Chi­na's fledg­ling biotech scene is ma­tur­ing and the city in par­tic­u­lar is gar­ner­ing in­ter­est as a nascent biotech IPO des­ti­na­tion. Be­fore mov­ing in­to bank­ing, he had a ca­reer in strat­e­gy con­sul­tant which led him to bio­phar­ma clients in the US. That's all rel­e­vant for I-Mab, which re­cent­ly closed a $220 mil­lion C round to fund its in-li­cens­ing busi­ness mod­el.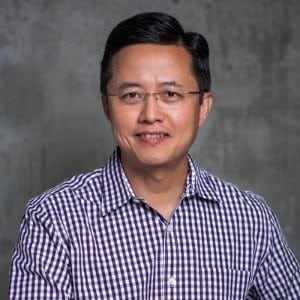 Dong Wei
→ Hong Kong-based Edi­Gene has ap­point­ed for­mer Shire R&D ex­ec Dong Wei to serve as the com­pa­ny's new CEO. The com­pa­ny, which has a US pres­ence in Cam­bridge, MA, is de­vel­op­ing a pipeline in ge­net­ic dis­eases and can­cer, along with CRISPR/Cas 9-based drug dis­cov­ery ser­vices.
"Genome edit­ing is rev­o­lu­tion­iz­ing drug de­vel­op­ment in mul­ti­ple as­pects," Wei said in a state­ment. "With its deep sci­ence and pro­pri­etary plat­forms, Edi­Gene is unique­ly po­si­tioned in this rapid ad­vanc­ing field. It is a priv­i­lege to work with such an ex­cel­lent team to de­vel­op in­no­v­a­tive op­tions for pa­tients in Chi­na and the world."
Wei comes from Tre­os Bio, where he was COO. Be­fore that, he was the glob­al de­vel­op­ment leader of late-stage de­vel­op­ment pro­grams at Shire, se­nior di­rec­tor of busi­ness op­er­a­tion and pro­gram man­age­ment at John­son & John­son In­no­va­tion Cen­ter and held var­i­ous R&D and busi­ness po­si­tions at com­pa­nies in­clud­ing Bio­Marin, Elan, and Janssen.
→ Lawrence Keny­on has of­fi­cial­ly been ap­point­ed the pres­i­dent and CEO of On­co­bi­o­log­ics af­ter fill­ing the role ad in­ter­im for two months. In ad­di­tion to spear­head­ing the biotech's new lead pro­gram in­to the clin­ic and di­rect­ing strat­e­gy, Keny­on will con­tin­ue ex­er­cis­ing his CFO du­ties — the po­si­tion he first took when he joined the com­pa­ny in 2015 — un­til a re­place­ment is found. Dou­bling up shouldn't be a chal­lenge for Keny­on, who's pre­vi­ous­ly had stints as CFO/COO at Arno Ther­a­peu­tics and CEO/CFO at Tamir Biotech­nol­o­gy. Cran­bury, NJ-based On­co­bi­o­log­ics, which was found­ed as a biosim­i­lar de­vel­op­er, re­cent­ly added a nov­el mon­o­clon­al an­ti­body to its pipeline.
→ South San Fran­cis­co's Tenaya Ther­a­peu­tics has tapped Gen­zyme vet Faraz Ali to take over the start­up as CEO. JJ Kang, the Col­umn Group prin­ci­pal who served as found­ing pres­i­dent, will re­main on the board. Like Re­genxbio, where Ali most re­cent­ly worked as chief busi­ness of­fi­cer, Tenaya has a lead pro­gram in gene ther­a­py. Un­like Re­genxbio, it's laser fo­cused on de­vel­op­ing re­gen­er­a­tive ther­a­pies for heart fail­ure, based on sci­ence out of the Glad­stone In­sti­tute of Car­dio­vas­cu­lar Dis­ease.
→ On­corus, a Cam­bridge, MA-based biotech fo­cused on on­colyt­ic virus­es, has snagged Mod­er­na's chief of on­col­o­gy de­vel­op­ment for the helm. Ted Ash­burn is tak­ing the CEO's spot while On­corus' co-founder and MPM Cap­i­tal man­ag­ing di­rec­tor Mitchell Fin­er will call the strate­gic shots as ex­ec­u­tive chair­man. Ash­burn got his MD at Har­vard Med and went on to work at sev­er­al big or­ga­ni­za­tions, in­clud­ing Pfiz­er and Sanofi/Gen­zyme.
→ Con­tract man­u­fac­tur­er Cy­to­vance Bi­o­log­ics has named Yan Wang, who's al­so lead­ing its sis­ter com­pa­ny Sci­en­tif­ic Pro­tein Lab­o­ra­to­ries, to the top job. With a back­ground in both re­search and busi­ness de­vel­op­ment, Wang has been on Cy­to­vance's board since 2015 and in fact re­cent­ly be­came its in­ter­im CEO be­fore go­ing of­fi­cial.
→ As CAN­bridge Life Sci­ences gears up for a piv­ot to com­mer­cial­iza­tion — with its new­ly ap­proved ther­a­py for can­cer treat­ment-re­lat­ed oral mu­cosi­tis — it's poached long­time Pfiz­er ex­ec May Or­fali to lead its clin­i­cal op­er­a­tions. While the Bei­jing-based biotech is plan­ning sev­er­al tri­als in Chi­na, the new CMO will stay in Cam­bridge, MA and over­see drug de­vel­op­ment on both sides of the Pa­cif­ic from CAN­bridge's US out­post. Can­bridge ex­ecs like her track record in a sim­i­lar role at Pfiz­er's rare dis­ease unit, and are count­ing on her to bring Ner­l­ynx, the breast can­cer drug they re­cent­ly in-li­censed from Puma, to the Chi­na mar­ket. Or­fali suc­ceeds Mark Gold­berg, who was brought in by his old col­league and Can­bridge founder, James Xue. Gold­berg will con­tin­ue to ad­vise the com­pa­ny.
→ Dan Chen, who at Genen­tech led the de­vel­op­ment of Tecen­triq from start to post-mar­ket star­dom, has tak­en the CMO's job at IgM Bio­sciences in Moun­tain View, CA. Chen wasn't just in charge of the Tecen­triq pro­gram, which Roche de­vout­ly be­lieves is a block­buster in the mak­ing, he al­so helped guide a se­ries of al­liances with key an­ti­body de­vel­op­ers around the world. That added ex­pe­ri­ence that could come in handy on his new job. He is join­ing an­oth­er Genen­tech vet, Bruce Heyt, who serves as chief sci­en­tif­ic of­fi­cer at IgM.
Chen told End­points News in an in­ter­view Thurs­day that when he first start­ed work­ing on Tecen­triq, he was a team of 1. And af­ter watch­ing the clin­i­cal de­vel­op­ment team alone ex­pand in­to the hun­dreds of staffers at Genen­tech over the years, he's back at an N of 1, ready to start build­ing a new team. Once again, he is look­ing to make some biotech his­to­ry.
→ Hav­ing lined up two Phase III and sev­er­al oth­er stud­ies, Retrophin $RTRX is now hand­ing all of that re­spon­si­bil­i­ty to Noah Rosen­berg, the new CMO they re­cruit­ed from der­ma­tol­ogy spe­cial­ist Medimetriks Phar­ma­ceu­ti­cals. At his new of­fices in San Diego, he will be look­ing at a pipeline of ther­a­pies tar­get­ing rare dis­eases such as the neu­ro­log­i­cal dis­or­der fos­met­pan­tote­nate for pan­tothen­ate ki­nase-as­so­ci­at­ed neu­rode­gen­er­a­tion (PKAN).
→ A decade af­ter co-found­ing Sir­naomics and lay­ing the foun­da­tion for its siR­NA dis­cov­ery plat­form, David Evans is re­turn­ing full-time to take on the role of chief sci­en­tif­ic of­fi­cer. His man­date cov­ers pre­clin­i­cal pro­grams for an­tifi­bro­sis and an­ti­cancer RNAi ther­a­pies — the lat­ter of which he's al­ready been con­sult­ing for. The ap­point­ment like­ly means he will leave his job man­ag­ing the In Vit­ro Screen­ing labs for the Fred­er­ick Na­tion­al Lab for Can­cer Re­search, but the se­r­i­al en­tre­pre­neur said he's ready to get more in­ti­mate­ly en­gaged in de­liv­er­ing in­no­v­a­tive ther­a­peu­tics.
→ Three months af­ter NewLink Ge­net­ics scrapped a com­bi­na­tion pro­gram for its IDO path­way drug in­dox­i­mod in the gen­er­al rout that fol­lowed the fail­ure of In­cyte's big IDO project for epaca­do­stat, the biotech has slashed close to a third of its staff and re­or­ga­nized the C-suite in a last stand ef­fort to prove their ther­a­py can work. CFO Jack Hen­ne­man re­signed his po­si­tion to be­come chief ad­min­is­tra­tive of­fi­cer as he plans his de­par­ture for lat­er in the year. Chief com­mer­cial of­fi­cer Bri­an Wi­ley left a few days ago. The Iowa-based com­pa­ny has made sev­er­al pro­mo­tions to fill the gap: Carl Lan­gren to CFO; Lori Law­ley to VP, fi­nance and con­troller; and Brad Pow­ers to gen­er­al coun­sel.
→ Fol­low­ing a 10-year run around Bris­tol My­ers Squibb's var­i­ous fi­nan­cial de­part­ments, Joshua Reed is start­ing fresh at Aldeyra Ther­a­peu­tics $ALDX. Reed was brought in to re­place out­go­ing CFO Stephen Tuli­pano as the Lex­ing­ton, MA-based biotech an­tic­i­pates some late-stage da­ta in the com­ing year to prove its lead drug's worth in treat­ing var­i­ous con­di­tions aris­ing from oc­u­lar in­flam­ma­tion. Be­fore join­ing Bris­tol-My­ers, Reed spent sev­er­al years at JP­Mor­gan Chase and Cred­it Su­isse.
→ BioDe­liv­ery Sci­ences $BD­SI has hired Thomas Smith away from pain man­age­ment ri­val Charleston Lab­o­ra­to­ries, putting him in charge of med­ical af­fairs re­lat­ed to its ap­proved prod­ucts as well as its film de­liv­ery tech­nol­o­gy. Based in Raleigh, NC, the com­pa­ny mar­kets, ei­ther it­self or through out-li­cens­ing part­ners, three drugs for chron­ic pain, opi­oid de­pen­dence and can­cer pain, re­spec­tive­ly.
→ Mark­ing an­oth­er mile­stone in its en­try to Japan, Bel­gium's Promethera Bio­sciences has snatched for­mer Mit­sui Glob­al In­vest­ment VC Mut­su­ki Takano to head up the Tokyo branch of­fice it opened a few months ago. As gen­er­al branch man­ag­er, Takano is tasked with dri­ving prod­uct and cor­po­rate de­vel­op­ment in both Japan and the wider Asian re­gion. Backed by Eu­ro­pean and Japan­ese VCs, Promethera is de­vel­op­ing cell-based med­i­cines for liv­er dis­eases.
→ Fol­low­ing a 20-year ca­reer in in­vest­ment bank­ing (span­ning Stifel, UBS, Leerink and Mor­gan Stan­ley), Marc Gras­so has tak­en a job (or two?) as CFO and CBO of Ku­ra On­col­o­gy $KU­RA. He will head a fi­nance team built up by Hei­di Hen­son in the four years since the biotech's in­cep­tion. On the verge of a piv­otal tri­al for its far­ne­syl trans­ferase in­hibitor tip­i­farnib, San Diego-based Ku­ra has just re­cent­ly hired a new COO from Cel­gene.
→ Bern­stein's long­time Big Phar­ma an­a­lyst Tim An­der­son is head­ed to a new re­search firm that's been at­tract­ing some at­ten­tion re­cent­ly. An­der­son left Bern­stein re­cent­ly and is head­ed to Wolfe Re­search, where he will be­gin in Sep­tem­ber. The web­site cites their cov­er­age of "about 36 sub-sec­tors through 15 se­nior re­search an­a­lysts," along with a 2016 and 2017 win as a top 15 group — by In­sti­tu­tion­al In­vestor. The scut­tle­butt around the an­a­lyst com­mu­ni­ty is that Wolfe now wants to build the next Bern­stein.
And An­der­son tells End­points Ed­i­tor John Car­roll via LinkedIn that he's look­ing for­ward to the move, not­ing:
Yes, I am mov­ing on. Fun­da­men­tals are tough on the sell-side, but the place I am go­ing to (Wolfe Re­search) has man­aged to find it­self in the sweet spot where they are gain­ing share, and are able to grow the busi­ness at a time when many oth­ers oth­ers are hav­ing to con­tract. Good to be in growth mode! I will not of­fi­cial­ly emerge at Wolfe un­til late Sep­tem­ber.
→ Roy Baynes has tak­en a board seat at DNA-test­ing com­pa­ny Nat­era, con­tribut­ing his on­col­o­gy ex­per­tise out­side his day job as CMO of Mer­ck.
→ Robert Ash­worth is the new VP, reg­u­la­to­ry, at On­coSec, ar­riv­ing at a time the mi­cro­cap biotech $ONCS preps for sev­er­al de­vel­op­ment mile­stones in the near-term. One of them will be a Phase II tri­al that tests its in­ves­ti­ga­tion­al Im­munoPulse IL-12 com­bined with Keytru­da, which showed ear­ly promise in a pre­vi­ous read­out. With the ex­pe­ri­ence and skills he gained at Ad­vax­is, NPS Phar­ma and Ot­su­ka, Ash­worth will lead On­coSec's reg­u­la­to­ry strat­e­gy in ad­di­tion to in­ter­act­ing with reg­u­la­tors and part­ners world­wide.
→ Now that it's ini­ti­at­ed its first BLA sub­mis­sion, En­zy­vant — the rare dis­ease-fo­cused mem­ber of Vivek Ra­maswamy's ever-ex­pand­ing Vant fam­i­ly — has hired two ex­ecs to help lead what they see as a pe­ri­od of growth. Shire vet An­drew Daw­son has been named SVP of hu­man re­sources. while Alex Tra­cy will be­come VP of phar­ma­ceu­ti­cal de­vel­op­ment and man­u­fac­tur­ing. Be­fore join­ing En­zy­vant's moth­er com­pa­ny Roivant, Tra­cy de­vel­oped both small mol­e­cules and bi­o­log­ics at No­var­tis Vac­cines and Hos­pi­ra/Pfiz­er.
→ New­ly pub­lic Proven­tion Bio $PRVB now wants to turn its at­ten­tion to its pipeline, and has ap­point­ed Mark Rig­by to over­see clin­i­cal de­vel­op­ment of the type 1 di­a­betes treat­ments it had picked up from J&J. The new VP jumps from a role in the ear­ly de­vel­op­ment and trans­la­tion­al med­i­cine unit at J&J sub­sidiary Janssen.
→ Hav­ing pitched in at Tri­ci­da $TC­DA as a con­sul­tant in the past few years, Dawn Parsell has been hired has SVP of clin­i­cal de­vel­op­ment, tasked with see­ing the chron­ic kid­ney dis­ease drug TRC-101 through an NDA as the com­pa­ny preps an ac­cel­er­at­ed ap­proval pitch. If that goes through, she will al­so be in charge of run­ning the post­mar­ket­ing tri­al.