Cel­lec­tis, ris­ing star Al­lo­gene de­sign an 'all-in-one' CAR con­struct with em­bed­ded safe­ty switch as the new part­ners an­gle for the clin­ic
When Arie Bellde­grun and David Chang bagged all of Pfiz­er's off-the-shelf CAR-T ther­a­pies, they high­light­ed a col­lab­o­ra­tion pro­gram with Cel­lec­tis that po­ten­tial­ly puts Al­lo­gene Ther­a­peu­tics on a path to com­mer­cial­iza­tion. Two months lat­er, the French biotech is fol­low­ing up with a safer, next-gen­er­a­tion chimeric anti­gen re­cep­tor con­struct now po­si­tioned for the clin­ic.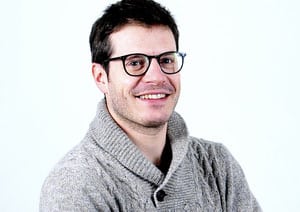 Julien Val­ton
In a pa­per pub­lished in Sci­en­tif­ic Re­ports to­day, Cel­lec­tis re­ports an all-in-one CAR ar­chi­tec­ture that com­bines can­cer-killing po­ten­cy, a "sui­cide switch" for safe­ty, as well as pu­rifi­ca­tion and de­tec­tion ca­pac­i­ties. Dubbed Cu­biCAR, the mol­e­cule was shown to be "ef­fi­cient­ly and ro­bust­ly" de­plet­ed in the pres­ence of Rit­ux­an (rit­ux­imab) both in vit­ro and in vi­vo.
The idea of a sui­cide switch is, of course, not new. CAR-T is a liv­ing drug that could the­o­ret­i­cal­ly stay in­side pa­tients for years, and giv­en the well-known safe­ty con­cerns with CAR-T — such as cy­tokine re­lease syn­drome and neu­ro­tox­i­c­i­ty — an emer­gency switch has been tout­ed as a life­saver.
Cel­lec­tis' big achieve­ment here, in­no­va­tion team leader Julien Val­ton tells me, is the in­te­gra­tion of both the safe­ty mech­a­nism and oth­er de­sir­able qual­i­ties in one mol­e­cule. That dis­tin­guish­es Cu­biCAR from most of the oth­er sui­cide switch­es in the clin­ic right now, which he says ex­press­es the CAR and the switch in sep­a­rate mol­e­cules — lead­ing to po­ten­tial im­bal­ance be­tween the two.
"Some­times, we have in­stances where the CAR is ex­pressed, and we couldn't see the sui­cide switch," he says.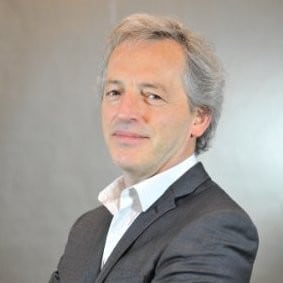 Philippe Duchateau
Pfiz­er had been in­volved in the project since Cel­lec­tis came up with it three years ago, pro­vid­ing Val­ton's team with a BC­MA-tar­get­ing CAR for mul­ti­ple myelo­ma. That prod­uct now be­longs to Al­lo­gene, which is work­ing with Cel­lec­tis to find clin­i­cal ap­pli­ca­tions for the con­struct. Mean­while, Cel­lec­tis is al­so putting the Cu­biCAR scaf­fold to use in their own CARs hit­ting the CD123, CD22 and oth­er anti­gens.
The part­ners now joins the likes of Bel­licum and Au­to­lus in pur­suit of bet­ter, safer cell ther­a­pies, first for blood can­cer and even­tu­al­ly — ide­al­ly — for sol­id tu­mors.
While Cu­biCAR's sui­cide switch is ac­ti­vat­ed by an an­ti­body, oth­er com­pa­nies have opt­ed for the small mol­e­cule-me­di­at­ed ap­proach. One of them is Po­sei­da Ther­a­peu­tics, whose CEO Er­ic Os­tertag told C&EN that an­ti­body-me­di­at­ed switch­es can "take days to re­al­ly work."
There's no re­al way to mea­sure it un­til the drug is test­ed in hu­mans, but Val­ton tells me that "us­ing Cel­lec­tis' ex­per­i­men­tal con­di­tions in vit­ro, it takes about 15 min­utes to de­plete the vast ma­jor­i­ty of Safe­guard CAR T-cells with clin­i­cal­ly rel­e­vant dose of [rit­ux­imab]. This ki­net­ic is on par with the da­ta ob­tained with ICas­pase9 and RQR8 sui­cide switch­es doc­u­ment­ed in the lit­er­a­ture."
Plus, Val­ton says, Cu­biCAR is al­so eas­i­ly de­tect­ed and pu­ri­fied — mean­ing the ac­tive el­e­ments can be ef­fi­cient­ly ex­tract­ed — by the an­ti­body QBEND10.
"Not on­ly is the Cu­biCAR ar­chi­tec­ture an in­te­grat­ed, com­pact safe­guard al­low­ing for the fast and ef­fi­cient de­ple­tion of CAR T-cells, it is al­so com­pat­i­ble with mul­ti­ple scFvs that are de­signed against dif­fer­ent tar­gets, which gives it the unique po­ten­tial to make CAR T-cell im­munother­a­pies safer," says Cel­lec­tis CSO Philippe Duchateau in a state­ment.