Cen­trex­ion eyes $70M-$80M in IPO with big plans for PhI­II non-opi­oid painkiller
With both of Cen­trex­ion's Phase III reg­is­tra­tion stud­ies in full swing, Jeff Kindler is an­gling for as much as $80 mil­lion in IPO cash to tack­le a "pain cri­sis" head on — the ma­jor­i­ty of which will be spent on its lead as­set.
The Boston, MA-based com­pa­ny is of­fer­ing 5 mil­lion shares be­tween $14 and $16. At the mid­point, that would trans­late to a mar­ket val­ue of $354 mil­lion.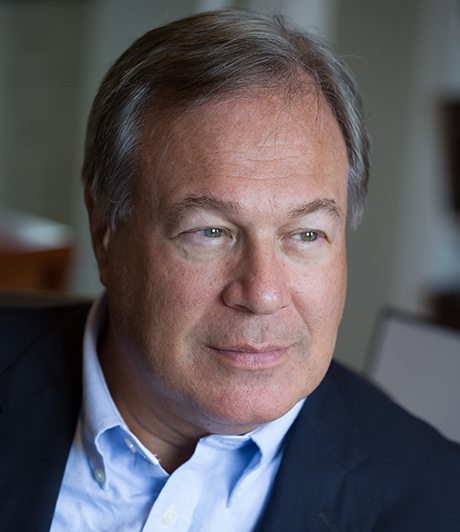 Jeff Kindler
Un­der the lead­er­ship of Kindler, a for­mer CEO at Pfiz­er, Cen­trex­ion has burned through $125.7 mil­lion build­ing up what it calls "one of the in­dus­try's largest pipelines of nov­el, non-opi­oid and non-ad­dic­tive, clin­i­cal-stage prod­uct can­di­dates for the treat­ment of chron­ic pain."
Among them, Cen­trex­ion is bet­ting most in­tent­ly on CN­TX-4975, which in­ac­ti­vates lo­cal pain fibers by tar­get­ing TR­PV1 — al­so known as the cap­saicin re­cep­tor. Ad­min­is­tered through a sin­gle in­jec­tion to the knee joint, it's de­signed to pro­vide pain re­lief for os­teoarthri­tis pa­tients for months.
The plan is to spend $52 mil­lion to $54 mil­lion on the Phase III pro­gram and pre-com­mer­cial­iza­tion ef­forts — the lat­ter to be led by re­cent­ly ap­point­ed chief com­mer­cial of­fi­cer An­drew Par­tridge, for­mer­ly of Ver­tex and Am­gen — Cen­trex­ion writes in its S-1A.
If all goes ac­cord­ing to plan, topline re­sults from a safe­ty tri­al will come out in the sec­ond half of 2019, be­fore Cen­trex­ion re­ports da­ta from both of its Phase III tri­als in 2020 that it hopes will lead to mar­ket­ing ap­pli­ca­tions in the US and Eu­rope lat­er in 2021.
As for the three Phase I as­sets in the pipeline:
CN­TX-0290 gets $12 mil­lion to $14 mil­lion de­vot­ed to the com­ple­tion of Phase I de­vel­op­ment and ini­ti­a­tion of a Phase 2 tri­al for chron­ic pain;
CN­TX-6016 gets $6 mil­lion to $8 mil­lion for Phase I de­vel­op­ment;
CN­TX-6970 gets $5 mil­lion to $7 mil­lion to wrap Phase I and be­gin Phase II, al­so in chron­ic pain.