CEO in­ter­rupt­ed: No­var­tis chief Narasimhan looks to new ethics czar to clean up af­ter the lin­ger­ing Co­hen mess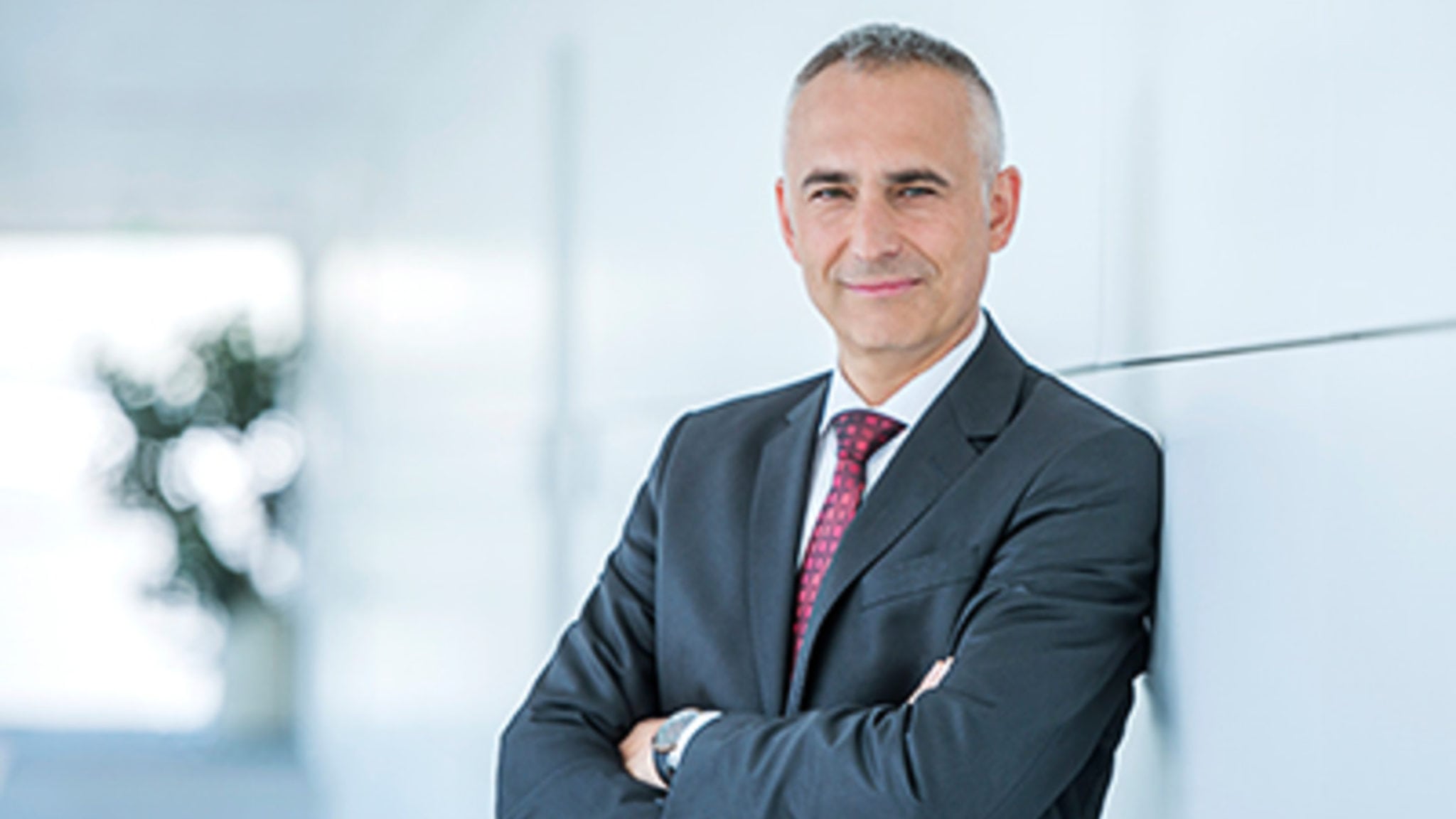 Strug­gling to shed a bad rep for a string of ethics scan­dals capped by the ex­plo­sive ac­cu­sa­tions of sev­er­al US Sen­a­tors that com­pa­ny ex­ecs re­cent­ly mis­rep­re­sent­ed the cozy re­la­tion­ship be­tween for­mer CEO Joe Jimenez and Pres­i­dent Don­ald Trump's per­son­al at­tor­ney Michael Co­hen, No­var­tis is once again look­ing to clean up its act.
CEO Vas Narasimhan has re­cruit­ed a promi­nent Ger­man at­tor­ney to lead their ethics, risk and com­pli­ance ef­forts.
Klaus Moos­may­er will now be charged with keep­ing the com­pa­ny clear of any new ethics scan­dals, which have come fast and fre­quent­ly at the phar­ma gi­ant. The lawyer has spent the past few years as chief com­pli­ance of­fi­cer at Siemens and chairs the An­ti-Cor­rup­tion Task­force of the Busi­ness and In­dus­try Ad­vi­so­ry Com­mit­tee at the Or­ga­ni­za­tion for Eco­nom­ic Co-op­er­a­tion and De­vel­op­ment.
Moos­may­er is tak­ing the place of Shan­non Thyme Klinger, new­ly pro­mot­ed to group gen­er­al coun­sel in the wake of Fe­lix Ehrat's abrupt res­ig­na­tion dur­ing the cri­sis that hit No­var­tis as it strug­gled with rev­e­la­tions about their $1.2 mil­lion in pay­ments to Co­hen.
No­var­tis' ex­pla­na­tion — echoed by new­ly re­tired CEO Jimenez — was that this was a sim­ple way to gain in­sights in­to Trump's new ad­min­is­tra­tion and its health­care poli­cies. But some com­pa­ny in­sid­ers viewed it more like a sim­ple way to pay for ac­cess.
A few weeks ago, a group of De­moc­rats in the Sen­ate re­leased their own quick re­port, con­clud­ing that the com­pa­ny's con­tention that top ex­ecs had on­ly a brief, in­con­se­quen­tial ex­change with Co­hen and were forced to pay out the con­tract mis­rep­re­sent­ed the nu­mer­ous con­tacts Jimenez had with Co­hen.
"What he was sell­ing was a line of ac­cess to the Trump ad­min­is­tra­tion," said Sen. Ron Wyden in an in­ter­view with ABC News in Ju­ly. "That would be how I would char­ac­ter­ize it." Wyden and his col­leagues out­lined nu­mer­ous con­tacts Jimenez had with Co­hen.
Af­ter ini­tial­ly be­moan­ing the need to do bet­ter in fol­low-up meet­ings with staff, Narasimhan and his top staff now in­sist that the whole is­sue is be­hind them.
The 600-pound go­ril­la, though, re­mains in the room, even if it's not re­ferred to in the com­pa­ny's state­ment on its new hire.
Not help­ing much is that No­var­tis shook up its ethics and com­pli­ance op­er­a­tions last fall in the wake of kick­back and bribery ac­cu­sa­tions. A Ko­re­an in­ves­ti­ga­tion de­ter­mined com­pa­ny ex­ecs had been con­duct­ing a kick­back scheme in that coun­try while No­var­tis al­so faced cor­rup­tion charges in Greece.
The chain of scan­dals has se­vere­ly in­ter­rupt­ed Narasimhan's cam­paign to make over No­var­tis' rep and present the com­pa­ny as a gi­ant ea­ger to do right by pa­tients and health­care sys­tems, pur­su­ing the lat­est in dig­i­tal strate­gies to im­prove care.
"As we as­pire to reimag­ine med­i­cine, we must hold our­selves to (the) high­est eth­i­cal stan­dards and al­ways aim to win and main­tain the trust of so­ci­ety and our many stake­hold­ers," the CEO said in a state­ment. "Klaus has ex­ten­sive ex­pe­ri­ence in lead­ing Com­pli­ance for large glob­al or­gan­i­sa­tions and is in­ter­na­tion­al­ly rec­og­nized in his field."
---
Im­age: Klaus Moos­may­er. SIEMENS