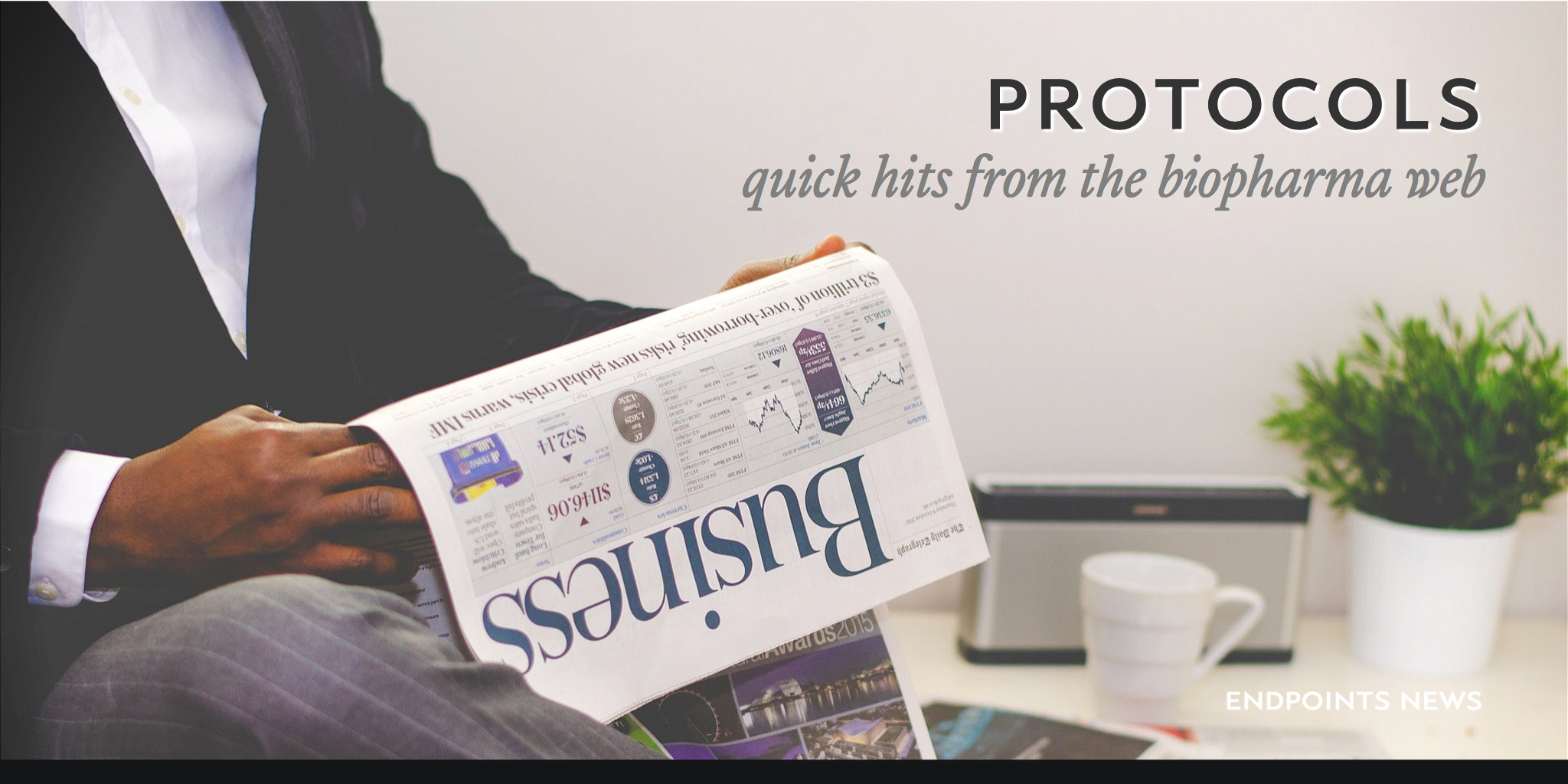 Charles Riv­er Labs forks over $380M cash for cell ther­a­py play­er; Ax­some soars on PhI­II de­pres­sion read­out
→ Cell ther­a­py R&D is hot, and Charles Riv­er Labs $CRL knows it. The CRO is pay­ing $380 mil­lion to ac­quire HemaCare, a com­pa­ny that pro­vides ma­te­r­i­al and ser­vices for com­pa­nies de­vel­op­ing off-the-shelf and per­son­al­ized cell ther­a­pies. Charles Riv­er says it's de­vel­op­ing a turnkey ser­vice for cell ther­a­py de­vel­op­ers and man­u­fac­tur­ers.
"Cell and gene ther­a­pies are im­por­tant new modal­i­ties, with an es­ti­mat­ed 10 to 20 new prod­uct ap­provals per year with­in five years," notes Charles Riv­er CEO James Fos­ter.
→ At the be­gin­ning of the year, Ax­some Ther­a­peu­tics rolled out pos­i­tive da­ta from a mid-stage study test­ing its lead CNS drug for pa­tients with ma­jor de­pres­sive dis­or­der (MDD), caus­ing their stock $AXSM to leap. To­day, the com­pa­ny is cel­e­brat­ing an­oth­er win, as AXS-05 met the pri­ma­ry end­point in their Phase III GEM­I­NI study. The drug "rapid­ly and sig­nif­i­cant­ly im­proved symp­toms of de­pres­sion" com­pared to place­bo at Week 6 — mean­ing re­duc­tions from base­line of 16.6 points for AXS-05 and 11.9 for place­bo, based on the Mont­gomery-Ås­berg De­pres­sion Rat­ing Scale (MADRS).
→ Im­muneer­ing, which has spent over a decade help­ing its part­ners (in­clud­ing Te­va and J&J) un­der­stand how their ex­ist­ing drugs tend to work us­ing gene ex­pres­sion da­ta — has moved in­to the are­na of drug de­vel­op­ment with $17 mil­lion in back­ing from in­vestors. The Cam­bridge, MA-based com­pa­ny's lead ex­per­i­men­tal drug is be­ing de­vel­oped for can­cer cachex­ia.
The in­dus­try of­ten looks at drugs as a bul­let, some­thing that's tak­ing out one very pre­cise tar­get, not­ed co-founder and chief Ben Ze­skind in an in­ter­view with End­points News. "And we ac­tu­al­ly, through study­ing all these drugs, we have come to view the most suc­cess­ful med­i­cine kind of dif­fer­ent­ly — not so much as bul­lets, but more as sig­nal in­duc­ers…and ac­tu­al­ly, we think the best metaphor is the noise-can­cel­ing head­set."
→ Last Oc­to­ber Alex­ion Phar­ma­ceu­ti­cals, shop­ping for tar­gets to fat­ten its pipeline, forked over $22 mil­lion up­front to co-de­vel­op two pre­clin­i­cal RNAi ther­a­pies owned by Dicer­na Phar­ma­ceu­ti­cals, the com­pa­ny is now dish­ing out an ad­di­tion­al $20 mil­lion ($10 mil­lion each) to kick off dis­cov­ery ef­forts against two more tar­gets with­in the com­ple­ment path­way.