Bil­lion­aire-backed Chi-Med de­clares PhI­II suc­cess for pi­o­neer­ing can­cer drug in Chi­na, seek­ing quick OK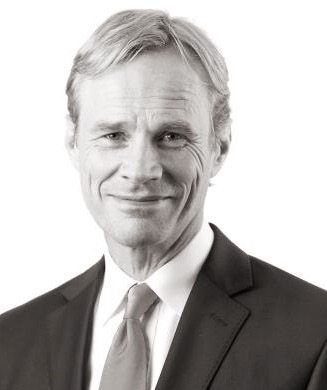 Chris­t­ian Hogg
Hutchi­son Chi­na MediTech has turned an im­por­tant cor­ner, scor­ing pos­i­tive over­all sur­vival and pro­gres­sion-free sur­vival in a Phase III study of fruquin­tinib, its lead on­col­o­gy drug, in colon can­cer. The top-line suc­cess — da­ta will come out this sum­mer at AS­CO — puts Chi-Med on a di­rect path with its part­ners at Eli Lil­ly to an NDA fil­ing with Chi­nese reg­u­la­tors in a few months.
In­ves­ti­ga­tors re­cruit­ed 416 pa­tients with lo­cal­ly ad­vanced or metasta­t­ic colon can­cer who had failed at least two chemother­a­pies for this study. The pa­tients were then divvied be­tween the drug arm and a group treat­ed with place­bo plus best stan­dard of care.
"It's a re­mark­ably se­lec­tive VEG­FR in­hibitor," Chi-Med CEO Chris­t­ian Hogg tells me. "We've al­ways had con­fi­dence in shut­ting down that tar­get…We have al­ways been su­per con­fi­dent that fruquin­tinib is as clean as you're go­ing to get."
Chi-Med's stock $HCM surged 11% on the news.
Hogg start­ed out as CEO of the com­pa­ny when it launched 17 years ago. He was the first staffer and fruquin­tinib came out of its labs with the back­ing of bil­lion­aire Li Ka-shing. Now Chi-Med, domi­ciled in Hong Kong for tax rea­sons, list­ed in Lon­don and on Nas­daq (with a $1.55 bil­lion mar­ket cap}, has 330 sci­en­tists and staff in Shang­hai. And, if the da­ta hold up, Hogg ex­pects Chi­nese reg­u­la­tors could well come through with an ac­cel­er­at­ed ap­proval.
"There has nev­er been a main­stream on­col­o­gy drug — I'm talk­ing syn­thet­ic med­i­cine, small mol­e­cules or an­ti­bod­ies — but nev­er a main­stream on­col­o­gy drug cre­at­ed in Chi­na by a Chi­nese com­pa­ny tak­en to a pos­i­tive read­out," he tells me in a phone in­ter­view from his of­fice in Shang­hai.
And he doesn't plan for it to be the last. While Chi-Med is set­ting up a bridg­ing study in the US for fruquin­tinib, re­searchers are ad­vanc­ing a late-stage pro­gram for non-small cell lung can­cer. Out­side of Chi­na, Hogg ex­pects to fo­cus con­sid­er­ably on com­bi­na­tion stud­ies for his lead drug.
Chi-Med has eight drugs in 30 clin­i­cal stud­ies around the world, says the CEO, with a fol­low-up pro­gram that could pro­vide piv­otal da­ta fair­ly soon for savoli­tinib, part­nered with As­traZeneca. That in­cludes four Phase III stud­ies now un­der­way and 4 more get­ting ready to launch.
Eli Lil­ly has played a key role, ink­ing an $86.5 mil­lion deal in 2013 for fruquin­tinib and pay­ing 70% of the clin­i­cal tri­al costs. Lil­ly has com­mer­cial­iza­tion rights in Chi­na, and has win­dows com­ing up that could al­low it to grab an op­tion on glob­al rights.
Chi­na, says Hogg, has 30% of the world's can­cer pa­tients and is set to be­come the world's sec­ond largest phar­ma­ceu­ti­cals mar­ket. And reg­u­la­tors, he says, are keen to ad­vance new drugs in­to the mar­ket.
"We were in the right place at the right time," says Hogg. "It will on­ly get big­ger and bet­ter."