Chica­go biotech ar­gues blue­bird, Third Rock 'killed' its ri­val, pi­o­neer­ing tha­lassemia gene ther­a­py in law­suit
Blue­bird bio $BLUE chief Nick Leschly court­ed con­tro­ver­sy last week when he re­vealed the com­pa­ny's be­ta tha­lassemia treat­ment will car­ry a jaw-drop­ping $1.8 mil­lion price tag over a 5-year pe­ri­od in Eu­rope — mak­ing it the plan­et's sec­ond most ex­pen­sive ther­a­py be­hind No­var­tis' $NVS fresh­ly ap­proved spinal mus­cu­lar at­ro­phy ther­a­py, Zol­gens­ma, at $2.1 mil­lion. A Chica­go biotech, mean­while, has been fum­ing at the side­lines. In a law­suit filed ear­li­er this month, Er­rant Gene Ther­a­peu­tics al­leged that blue­bird and ven­ture cap­i­tal group Third Rock un­law­ful­ly prised a vi­ral vec­tor, de­vel­oped in part­ner­ship with the Memo­r­i­al Sloan Ket­ter­ing Can­cer Cen­ter (MSK), from its grasp, and thwart­ed the de­vel­op­ment of its sem­i­nal gene ther­a­py.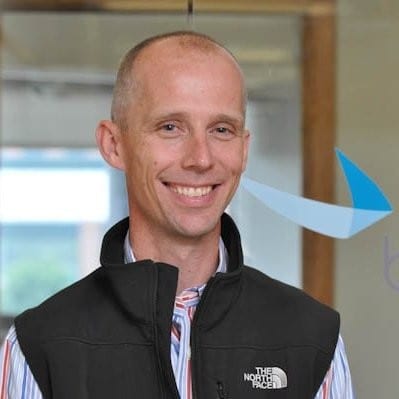 Nick Leschly Linkedin
Er­rant Gene Ther­a­peu­tics was for­mal­ly es­tab­lished in Oc­to­ber 2003 by Patrick Giron­di, whose son Roc­co was two years old when he was di­ag­nosed with a se­vere form of the rare, in­her­it­ed blood dis­or­der. In 2000, Er­rant con­tact­ed an MSK sci­en­tist, Michel Sade­lain, who had pub­lished a pa­per ex­hibit­ing the po­ten­tial of his gene ther­a­py tech­nol­o­gy in mice — and be­gan to fund Sade­lain's re­search. Five years lat­er, Er­rant pur­chased from MSK the ex­clu­sive, glob­al rights to har­ness Sade­lain's tech­nol­o­gy to work on gene ther­a­pies for blood dis­or­ders: be­ta-tha­lassemia and sick­le cell dis­ease. In the years that fol­lowed, Er­rant worked with MSK to cre­ate a vec­tor — which was then patent­ed by the com­pa­ny in the Unit­ed States in 2009, the law­suit said.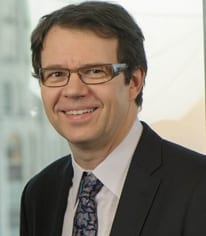 Michel Sade­lain Can­cer Re­search In­sti­tute
In late 2016, Er­rant al­leged it dis­cov­ered that blue­bird and Third Rock — a firm which Leschly was a found­ing mem­ber and a for­mer part­ner of — were in ca­hoots to ob­struct its gene ther­a­py from reach­ing the mar­ket by en­gag­ing in a de­lib­er­ate pat­tern of fraud and de­cep­tion, and in­dica­tive of "a trou­bling pat­tern of tor­tious busi­ness prac­tices un­der­tak­en by phar­ma­ceu­ti­cal com­pa­nies to se­cret­ly and sys­tem­at­i­cal­ly 'kill' com­pet­ing med­ical treat­ments."
Back in 2010, Er­rant was ready to ini­ti­ate clin­i­cal tri­als with MSK and the NIH. At the time, the oth­er drug de­vel­op­er with an ex­per­i­men­tal tha­lassemia gene ther­a­py was Genetix Phar­ma­ceu­ti­cals. That year, Third Rock in­vest­ed in Genetix, in­stalled Leschly as chief, and switched the com­pa­ny's name to blue­bird bio.
Ac­cord­ing to the law­suit, Third Rock then met with MSK and "ad­mit­ted" that the Er­rant vec­tor out­shined blue­bird's vec­tor — and was ad­vised to ap­proach Er­rant about buy­ing its tech­nol­o­gy. When Third Rock did not agree to aban­don the blue­bird vec­tor in fa­vor of Er­rant's, the plain­tiff as­sert­ed that blue­bird and Third Rock moved to snuff the de­vel­op­ment of the Er­rant vec­tor by ac­cess­ing the tech­nol­o­gy via a "se­cret agree­ment" with MSK. In ad­di­tion, blue­bird and Third Rock re­lied up­on their re­la­tion­ships with new­ly crowned MSK chief Craig Thomp­son to fur­ther stall the de­vel­op­ment of Er­rant's gene ther­a­py, the law­suit added.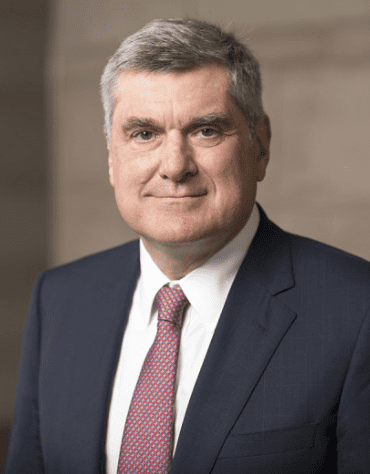 Craig Thomp­son MSK
Lat­er in 2010, MSK de­mand­ed that Er­rant find a com­mer­cial part­ner as a con­di­tion be­fore start­ing clin­i­cal tri­als — but de­spite Er­rant ful­fill­ing that con­di­tion, MSK re­ject­ed the con­tract and in­stead ini­ti­at­ed ar­bi­tra­tion against Er­rant, the drug de­vel­op­er claimed in the law­suit. Even­tu­al­ly by 2011, Third Rock and MSK "con­vinced" Er­rant to give MSK its vec­tor in ex­change for a 50% roy­al­ty for any prod­uct de­vel­oped us­ing it, Er­rant said, sug­gest­ing it is owed di­rect dam­ages to the tune of "hun­dreds of mil­lions of dol­lars."
A Third Rock spokesper­son said it had no com­ment, while a blue­bird spokesper­son said the com­pa­ny does not com­ment on lit­i­ga­tion.
This is not the first time Er­rant's Giron­di has lashed out at MSK. A re­port by the New York Times in 2015 chron­i­cles Giron­di's pre­vi­ous at­tempt. MSK was forced to take back con­trol of the project be­cause Giron­di — a high school dropout who was ar­rest­ed var­i­ous times in his youth, but dodged prison by join­ing the Air Force — lacked the"nec­es­sary mon­ey and the ex­per­tise," the re­port said, cit­ing An­drew Maslow, the di­rec­tor of in­dus­tri­al af­fairs at MSK un­til ear­ly 2012.
End­points News has con­tact­ed MSK for com­ment.
Ear­li­er this month, blue­bird's Zyn­te­glo — a one-shot gene ther­a­py en­gi­neered to re­place a life­time of trans­fu­sions and med­ica­tion for pa­tients aged 12 years and old­er — was ap­proved in Eu­rope. While the Cam­bridge, Mass­a­chu­setts-based com­pa­ny has pro­duced per­sua­sive da­ta — dra­mat­i­cal­ly re­duc­ing the need for blood trans­fu­sions in a 22-pa­tient study — the gene ther­a­py has fall­en short of a cure in se­vere pa­tients. Phase III tri­als de­signed to con­firm Zyn­te­glo's ben­e­fit are on­go­ing, and US ap­proval is an­tic­i­pat­ed next year.