Chi­na biotech start­up In­ven­tis­Bio bags a $19M round for ear­ly-stage R&D
The flow of ven­ture cash in and out of Chi­na's biotech scene in­cludes a new $19 mil­lion round to­day for Shang­hai-based In­ven­tis­Bio, which has been lin­ing up a slate of can­cer ther­a­pies for Phase I de­vel­op­ment.
Mer­ck vet and com­pa­ny founder Yaolin Wang tells me that he left the glob­al phar­ma gi­ant in 2015 to start the com­pa­ny, which has been op­er­at­ing as a vir­tu­al out­fit with 7 staffers and a crew of sup­port staff at WuXi and oth­er CROs in the coun­try.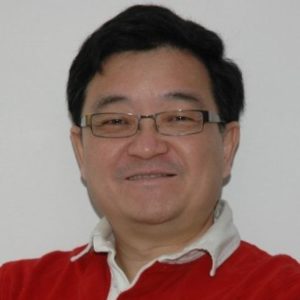 Yaolin Wang
He de­scribes their lead ef­fort as a third-gen­er­a­tion lung can­cer drug tar­get­ing EGFR T790M mu­ta­tions. The sec­ond drug is aimed at gout, low­er­ing uric acid in the blood, and then there are two more can­cer pro­grams, with plans to part­ner on a PD-1 ther­a­py at some near point.
"We start­ed from scratch," the founder tells me, us­ing seed mon­ey fol­lowed by an A round, to­tal­ing $11 mil­lion. Or­biMed Asia Part­ners joined Lil­ly Asia Ven­tures on the lat­est round.
As In­ven­tis­Bio has made progress over the last two years, he adds, so has Chi­na's FDA.
"I think in the past few months we've seen a sea change in Chi­na," says Yaolin Wang, with a much greater com­mit­ment to over­haul­ing the way new IND ap­pli­ca­tions are sanc­tioned.
"If you asked me two years ago," agreed Jonathan Wang, the se­nior man­ag­ing di­rec­tor of Or­biMed Asia and an in­vestor in In­ven­tis­Bio, "I would say it would take one to 2 years to guide to IND ap­proval. Six months ago: 6 to 12 months to get ap­proval. The new goal for the FDA is about 60 to 90 days."
The com­pa­ny re­cent­ly added a team of chemists to the vir­tu­al man­age­ment group, and Yaolin Wang says he would like to move from Phase I can­cer stud­ies di­rect­ly in­to piv­otal tri­als, look­ing for the first ap­proval in two to three years — not un­heard of but cer­tain­ly am­bi­tious. And in the mean­time, he says, he's not just de­vel­op­ing drugs for Chi­na. He's plan­ning on fu­ture OKs in oth­er re­gions of the globe, per­haps with a part­ner.
While the flow of biotech cap­i­tal has been grow­ing over the last few years, Yaolin Wang doesn't ex­pect the good times to sim­ply roll on
"It's just like year 2000," he says. "Most in­vestors have not ex­pe­ri­enced the big loss; over time it's go­ing to be­come more sober."
But he hopes to see his com­pa­ny thrive, with enough cash to stock up on the most pre­cious com­mod­i­ty in biotech: sol­id clin­i­cal da­ta.