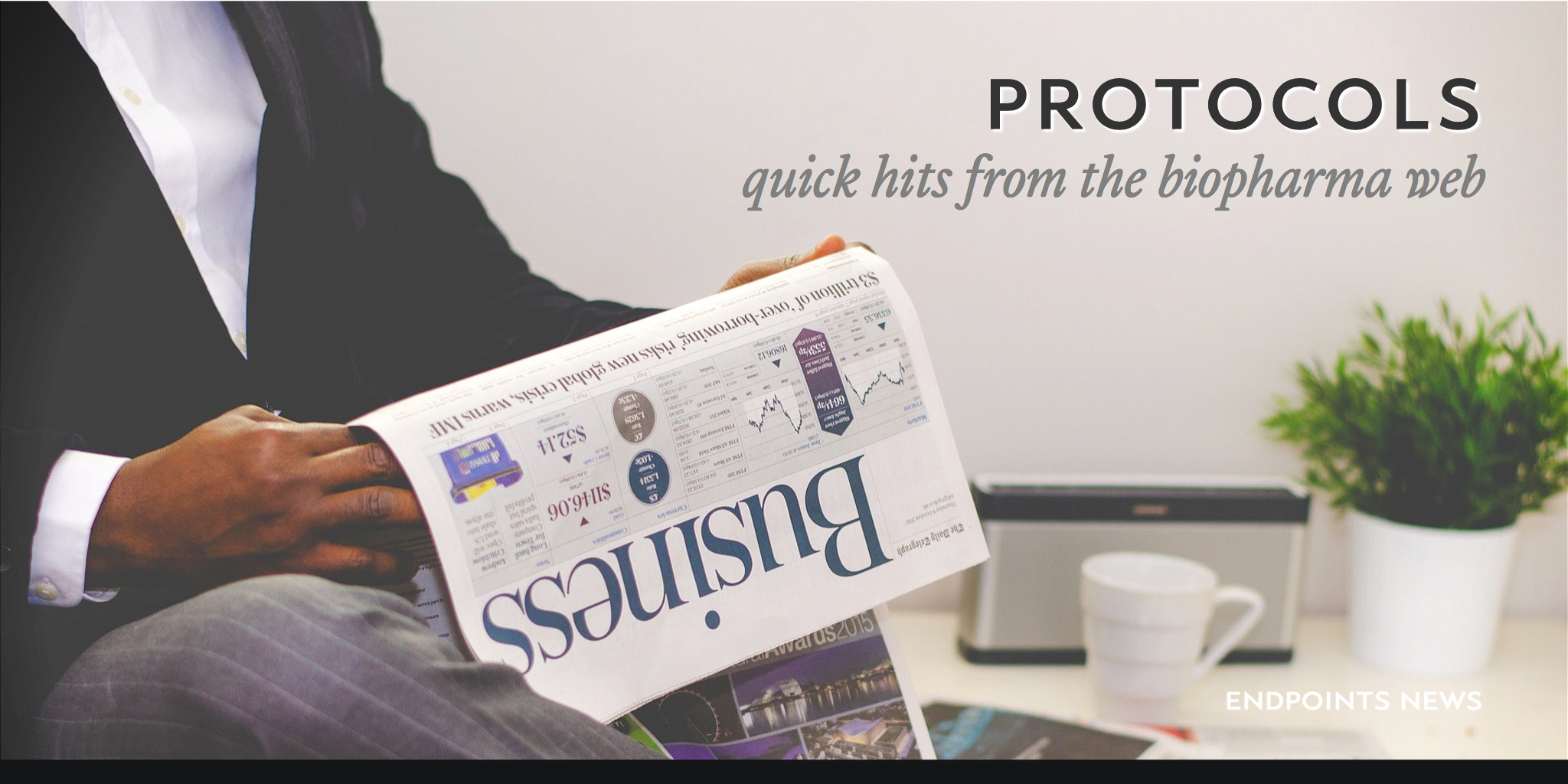 Chi­na's CStone rais­es $285M in IPO; Ax­i­al rais­es $25M for mi­cro­bio­me work on Parkin­son's, autism
→ Tar­get­ing the ax­is be­tween the gut and the brain, mi­cro­bio­me start­up Ax­i­al has land­ed a $25 mil­lion B round as it looks to ad­vance pro­grams for Parkin­son's dis­ease and autism. Sev­en­ture Part­ners, through its mi­cro­bio­me-fo­cused fund Health for Life Cap­i­tal, led the round along­side the Long­wood Fund, Do­main As­so­ci­ates, Her­itage Med­ical Sys­tems and "a group of high net worth in­di­vid­u­als based in South­ern Cal­i­for­nia."
→ CStone Phar­ma­ceu­ti­cal has end­ed its first day of trad­ing on the Hong Kong Stock Ex­change slight­ly above its IPO price of $1.53 (HK$12), kick­ing off the year for HKEX's biotech board in style. Pric­ing in the mid­dle of the range, CStone raised $285 mil­lion for its im­muno-on­col­o­gy pipeline, rough­ly a third of which was from four cor­ner­stone in­vestors: GIC, Boyu Cap­i­tal, In­dus Funds and Is­hana Cap­i­tal.
→ Sec­tion 32 is well on its way to fill­ing out its sec­ond fund, tar­get­ed at $300 mil­lion. The ven­ture group, found­ed by for­mer Google Ven­tures chief Bill Maris, has raised $200 mil­lion so far for Fund 2, ac­cord­ing to a fil­ing with the SEC. Sec­tion 32 has been a busy play­er in the life sci­ences field, back­ing a num­ber of star­tups. The news was first re­port­ed by Xcon­o­my.
→ Bay­er and Ori­on say they've com­plet­ed the rolling sub­mis­sion of an NDA for daro­lu­tamide plus an­dro­gen de­pri­va­tion ther­a­py in treat­ing prostate can­cer.