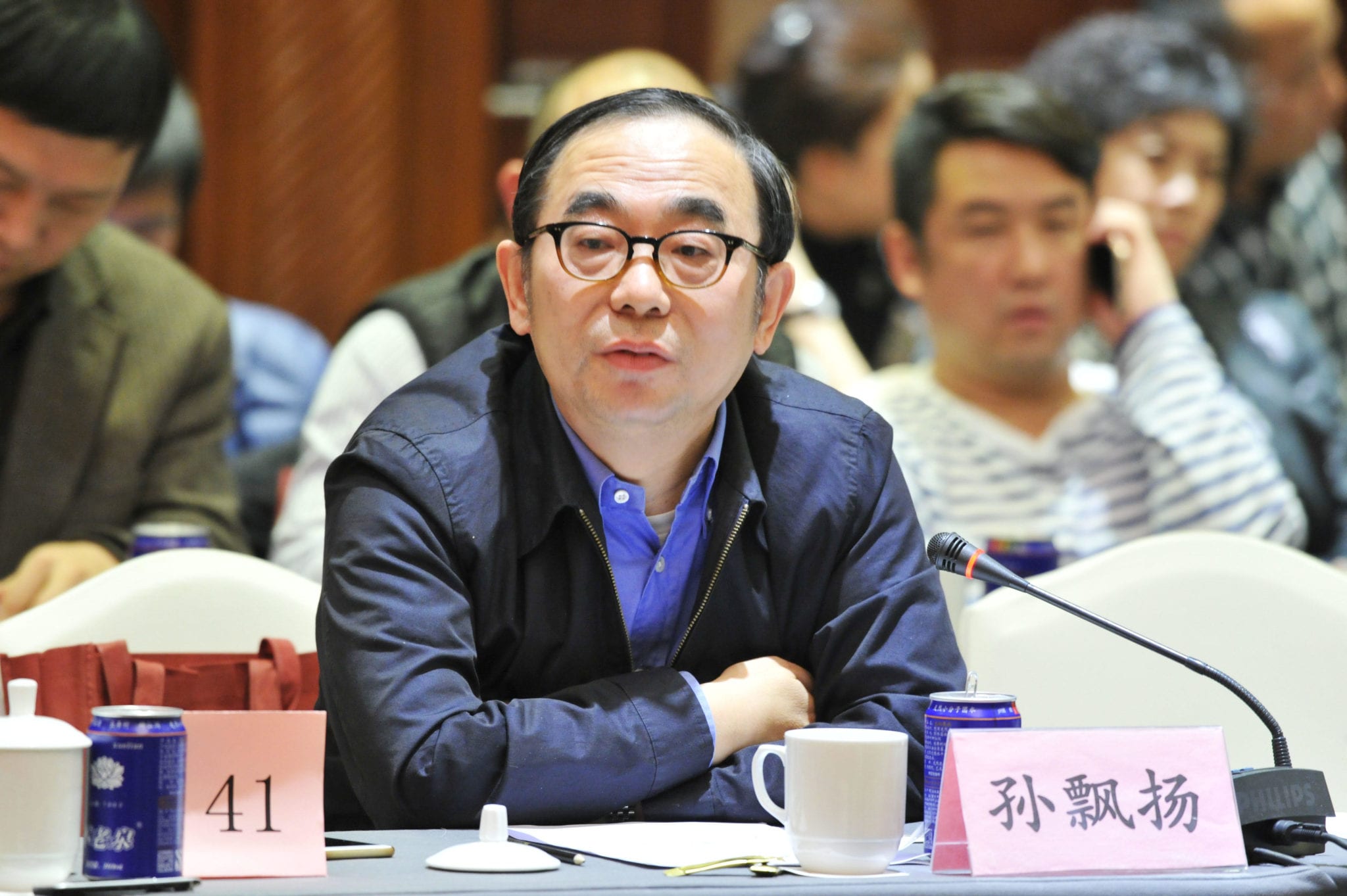 Chi­na's fourth rich­est man takes a back seat at the top drug­mak­er he built
Af­ter spend­ing the past 30 years trans­form­ing Jiang­su Hen­grui Med­i­cines from just an­oth­er man­u­fac­tur­er of dirt cheap over-the-counter pills to a top 25 glob­al bio­phar­ma play­er, Piaoyang Sun is tak­ing a step back.
The bil­lion­aire is hand­ing over the chair­man role to Zhou Yun­shu, his right-hand man and pres­i­dent of the com­pa­ny, Hen­grui said in a state­ment. But Sun will stay on the board and con­tin­ue to lead the strat­e­gy com­mit­tee.
As the chair­man of the par­ent com­pa­ny, Sun al­so re­mains the biggest share­hold­er of Hen­grui.
With a for­tune of $25.8 bil­lion, Sun was ranked the fourth rich­est man in Chi­na on Forbes' 2019 list. He shared the spot and the wealth with Hui­juan Zhong, his wife and fel­low phar­ma ty­coon: Zhong chairs Han­soh Phar­ma, which raised $1 bil­lion in its Hong Kong IPO last sum­mer.
Like Han­soh, Hen­grui boasts of a stream of rev­enue from its gener­ic drugs — which would have been con­sid­ered "new" in Chi­na three decades ago when the in­dus­try was bare­ly able to keep up with ba­sic man­u­fac­tur­ing stan­dards. In 1990, at age 32, Sun took over one such com­pa­ny then known as Lianyun­gang.
"Back then the plant was filled with com­mon drugs like spi­ramycin and ery­thromycin which cost 1 cent per pill and earned us a tenth of that," Sun re­flect­ed at a 2019 con­fer­ence.
He be­gan squeez­ing his bud­get for more so­phis­ti­cat­ed me-too drug R&D and the rest is his­to­ry.
Once busi­ness got bet­ter, in 1997 (the new­ly rechris­tened) Hen­grui spent RMB$2.5 mil­lion on new drugs. In 2001 we went pub­lic and raised RMB$480 mil­lion, RMB$200 mil­lion of which I in­vest­ed on a re­search fa­cil­i­ty in Shang­hai. We be­gan to re­cruit med­i­c­i­nal chemists in 2002. Now we are work­ing on dozens of in­no­v­a­tive drugs in our pipeline.
That sec­ond tran­si­tion in­to nov­el drug de­vel­op­ment at­tract­ed the at­ten­tion of In­cyte, which in 2015 hand­ed over $25 mil­lion up­front for its home­grown PD-1 in­hibitor. While Hen­grui didn't dis­ap­point in bring­ing one of the first do­mes­tic biotechs to score Chi­nese ap­proval for a check­point — cam­re­lizum­ab was the third, to be pre­cise — In­cyte turned to a new PD-1 part­ner af­ter find­ing that Hen­grui's drug was tied to a side ef­fect. Though these small, non-can­cer­ous vas­cu­lar skin growths were mild, it made cam­re­lizum­ab un­ap­peal­ing in a high­ly com­pet­i­tive field.
Hen­grui forged ahead with com­mer­cial­iza­tion, mar­ket­ing the ther­a­py to pa­tients with third-line clas­si­cal Hodgkin's lym­phoma at a rel­a­tive­ly high stick­er price of RMB$19,800 (around $2800) but an ag­gres­sive dis­count for low-in­come pa­tients.
Can­cer re­mains its main in­ter­est, with a HER2-tar­get­ed ty­ro­sine ki­nase in­hibitor, a c-MET an­ti­body-drug con­ju­gate, a PD-L1 drug and an IDO in­hibitor among its ex­per­i­men­tal as­sets. Then there's a GLP-1 pep­tide for type 2 di­a­betes and an an­ti-IL-17A an­ti­body for pso­ri­a­sis — both hit­ting com­mon tar­gets with es­tab­lished drugs in the glob­al mar­ket.