Chi­nook rais­es $106M in pri­vate place­ment as it pre­pares to close merg­er with Aduro
As Ver­sant-backed Chi­nook pre­pares to hit Nas­daq af­ter a merg­er with Aduro, the Van­cou­ver-based biotech has se­cured al­ter­na­tive fund­ing to an IPO.
Chi­nook raised $106 mil­lion in pri­vate place­ment fi­nanc­ing, the com­pa­ny said Tues­day, which is ex­pect­ed to close im­me­di­ate­ly be­fore the merg­er is com­plet­ed. Once that's fin­ished, like­ly some­time be­fore the end of the year, Aduro will take on the Chi­nook name and trade un­der the tick­er $KD­NY.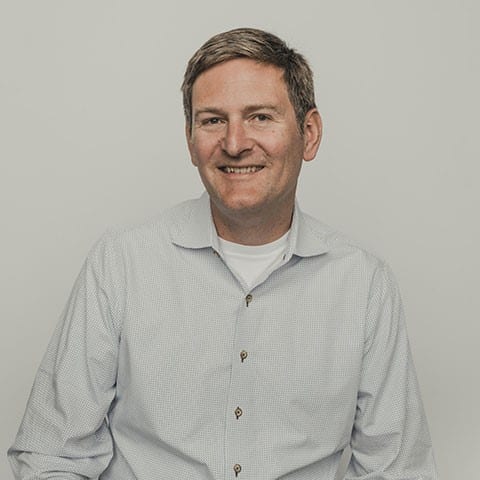 Er­ic Dob­meier
CEO Er­ic Dob­meier said the com­pa­ny, which fo­cus­es pri­mar­i­ly on kid­ney dis­ease re­search, had orig­i­nal­ly been plan­ning a Se­ries B, but that changed when the op­por­tu­ni­ty to merge with Aduro came about.
"We did that deal with Aduro be­cause it got us an­oth­er pipeline pro­gram," Dob­meier told End­points News. "It got us a lot of cap­i­tal as well as a lot of strong staff to help us ex­e­cute our plans. And af­ter the merg­er was an­nounced, we con­tin­ued dis­cus­sions with [po­ten­tial Se­ries B] in­vestors…they liked Chi­nook be­fore the merg­er, but they liked it even more af­ter we had an­oth­er as­set."
New fund­ing was led by EcoR1 Cap­i­tal, Or­biMed, Rock Springs Cap­i­tal, and Avid­i­ty Part­ners. Chi­nook's ex­ist­ing in­vestors, Ver­sant, Ap­ple Tree and Sam­sara, al­so pur­chased $25 mil­lion in com­mon stock.
Tues­day's an­nounce­ment comes al­most a year to the day af­ter Chi­nook came out of stealth from a Ver­sant dis­cov­ery en­gine with a $65 mil­lion Se­ries A. From Ver­sant's point of view, the fo­cus on kid­ney dis­ease is a bet that Chi­nook can get in front ear­ly among oth­er new star­tups in the field.
The new fi­nanc­ing will go to­ward sev­er­al Chi­nook and old Aduro pro­grams. Chi­nook's lead can­di­date atrasen­tan, which was in-li­censed from Ab­b­Vie to­ward the end of 2019, is cur­rent­ly in Phase II and Phase III tri­als for the treat­ment of IgA nephropa­thy and oth­er pri­ma­ry glomeru­lar dis­eases.
There is al­so an on­go­ing Phase Ib study for BION-1301, Aduro's IgG4 mon­o­clon­al an­ti­body that blocks APRIL bind­ing to both the BC­MA and TACI re­cep­tors. This can­di­date was the pri­ma­ry rea­son Chi­nook went down the merg­er route, Dob­meier said.
"There are com­pa­nies that will do re­verse merg­ers in­to a shell com­pa­ny in or­der to go pub­lic like a SPAC," Dob­meier said. "This is dif­fer­ent in the sense that there are re­al as­sets, there's a pro­gram, there's peo­ple and there's quite a bit more cap­i­tal than you would nor­mal­ly see."
Chi­nook's side of the pipeline deals large­ly with kid­ney dis­ease re­search, with its CHK-336 can­di­date for ul­tra rare or­phan kid­ney dis­ease hav­ing reached the IND-en­abling stage. Some of Tues­day's cap­i­tal will help launch a Phase I tri­al in that area as well as ad­vanc­ing re­search in Chi­nook's oth­er pre­clin­i­cal kid­ney dis­ease can­di­dates.
Aduro's de­ci­sion to merge with Chi­nook comes af­ter a long string of set­backs over the years. Its two pro­posed can­cer vac­cines, GVAX and CRS-207, both bust­ed a few years ago. That prompt­ed J&J to back out of a $1.2 bil­lion deal in late 2018, forc­ing the com­pa­ny to axe about a third of its staff at the be­gin­ning of 2019.
Lat­er that year, No­var­tis dumped Aduro's STING drug af­ter clin­i­cal da­ta showed lit­tle to no ben­e­fit. The be­lea­guered biotech, which by that point was trad­ing in the pen­ny stock ter­ri­to­ry af­ter hit­ting $40 per share in 2015, was forced in­to an­oth­er round of lay­offs this past Jan­u­ary.
Oth­er new in­vestors in­clud­ed Sur­vey­or Cap­i­tal, Al­ly Bridge Group, Monashee In­vest­ment Man­age­ment, North­leaf Cap­i­tal Part­ners, Janus Hen­der­son and Sphera Biotech.