CHMP re­vers­es course on ner­a­tinib, hand­ing Puma an un­ex­pect­ed win on Eu­ro­pean mar­ket­ing vote — shares soar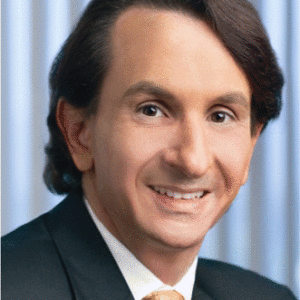 Alan Auer­bach
Puma Biotech­nol­o­gy $PBYI CEO Alan Auer­bach just beat some heavy odds weigh­ing against ner­a­tinib.
Af­ter ap­peal­ing a neg­a­tive opin­ion adopt­ed by the Com­mit­tee for Med­i­c­i­nal Prod­ucts for Hu­man Use, the EMA group has re­versed course and is now rec­om­mend­ing an ap­proval. The com­mit­tee mem­bers had ini­tial­ly sided against a green light, cit­ing con­cerns over the se­ri­ous di­ar­rhea linked with the drug as well as the rel­e­vance of the late-stage da­ta they saw in ex­tend­ed ad­ju­vant ear­ly-stage HER2-pos­i­tive breast can­cer.
The about-face dra­mat­i­cal­ly changes Puma's prospects in Eu­rope, be­com­ing an odds-on fa­vorite for for­mal ap­proval. And their shares shot up 24% on the news in ear­ly trad­ing Tues­day.
This isn't the first time Puma has pre­vailed against crit­ics. A le­gion of short sell­ers went af­ter the biotech at every turn in its lead up to an FDA re­view. But the biotech hand­i­ly won the all-im­por­tant US ap­proval af­ter agency ex­perts large­ly gave the biotech a pass on safe­ty is­sues, pre­fer­ring to give physi­cians and pa­tients an­oth­er drug to con­sid­er.
The drug is sold in the US as Ner­l­ynx.