CHMP scolds AB Sci­ence (again) for ma­sitinib short­com­ings, trig­ger­ing a new rout on stock price
AB Sci­ence has just stum­bled in­to an­oth­er set­back with its all-pur­pose an­ti-in­flam­ma­to­ry drug ma­sitinib.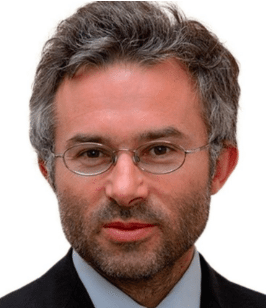 Alain Moussy
The Paris-based biotech run by founder Alain Moussy says that the CHMP has adopt­ed a neg­a­tive stance on ap­prov­ing the drug for ALS. And once again re­searchers drew some poor grades on tri­al de­sign and ex­e­cu­tion.
In a re­lease the biotech said that the CHMP not­ed that "the re­li­a­bil­i­ty of the da­ta was not ro­bust enough to sup­port a reg­is­tra­tion." They were al­so con­cerned about the pos­si­bil­i­ty of bias be­ing in­tro­duced in­to their analy­sis.
Now AB Sci­ence will do some more analy­sis for a re-ex­am­i­na­tion and a sec­ond opin­ion in Ju­ly.
That's not what in­vestors want­ed to hear. The com­pa­ny stock (EPA: $AB) plunged 29% on the news in the lat­est turn of a long-run­ning roller coast­er ride.
The com­pa­ny has been in hot wa­ter with reg­u­la­tors be­fore.
Less than a year ago French reg­u­la­tors or­dered a tri­al halt on ma­sitinib to make sure the biotech was op­er­at­ing in ac­cor­dance with the rules on tri­al con­duct. AB Sci­ence said at the time that the ANSM ze­roed in on a trou­bled study —AB06006 — in­volv­ing ma­sitinib in treat­ing mas­to­cy­to­sis. But those prob­lems, the biotech kicked back, all oc­curred be­tween 2009 and 2015, be­fore they put a new qual­i­ty con­trol sys­tem in place.
They shrugged off the ac­tion, say­ing their ALS study would be un­hin­dered as it was be­ing con­duct­ed out­side of France.
Over the years AB Sci­ence has been known to put out cheery re­leas­es on da­ta and prospects on­ly to be forced to walk it all back. The EMA re­ject­ed its mar­ket­ing ap­pli­ca­tions on ma­sitinib for ad­vanced in­op­er­a­ble pan­cre­at­ic can­cer and gas­troin­testi­nal stro­mal tu­mors in 2014 and 2013, ham­mer­ing the com­pa­ny on poor tri­al de­sign, safe­ty as well as man­u­fac­tur­ing short­com­ings.
The big idea at AB Sci­ence is that the drug's im­pact on mi­croglia damps down in­flam­ma­to­ry process­es linked to a va­ri­ety of dis­eases. But they've been hav­ing a hard time prov­ing that.