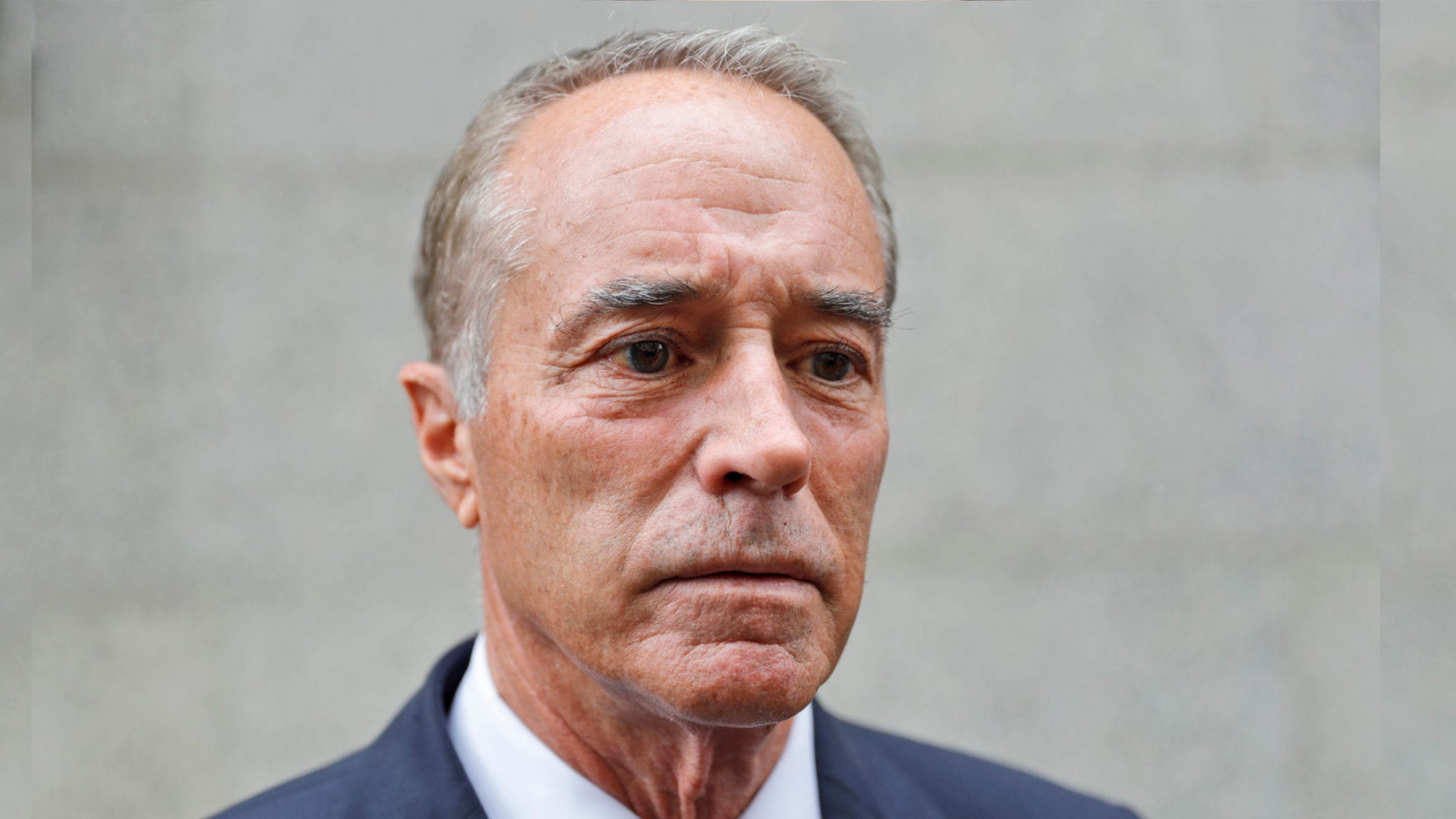 Chris Collins set to change his plea on biotech in­sid­er trad­ing scan­dal, ex­it­ing House seat
Chris Collins nev­er lost the sup­port of base Re­pub­li­can vot­ers when the feds came down hard on his al­leged in­volve­ment in an in­sid­er trad­ing scan­dal linked to a high-risk Aus­tralian biotech com­pa­ny. But that may not keep him out of prison.
The New York Re­pub­li­can sent in his let­ter of res­ig­na­tion — ef­fec­tive to­day — as Collins will re­port­ed­ly soon plead guilty to the trad­ing scan­dal. There's no word if he has struck a deal with pros­e­cu­tors.
Collins didn't just in­vest in In­nate Im­munother­a­peu­tics. He joined the board, gath­ered the largest chunk of stock and be­came one of the chief ad­vo­cates for its ex­per­i­men­tal drug for mul­ti­ple scle­ro­sis, tout­ing the stock to oth­er mem­bers of the House as well as ad­min­is­tra­tion of­fi­cials.
Then the biotech's CEO sent out word to the board in the sum­mer of 2017 that the drug had failed a cru­cial clin­i­cal test, and Collins im­me­di­ate­ly warned his son, Cameron, who dumped the port­fo­lio, sav­ing him­self a loss of $768,000, ac­cord­ing to the in­dict­ment. The feds al­so named Cameron Collins' fa­ther-in-law to be as join­ing the in­sid­ers who jumped out.
Collins won re-elec­tion last fall by a mere 1,000-vote mar­gin, which put the GOP in a tick­lish sit­u­a­tion. Now Re­pub­li­cans are ex­pect­ed to eas­i­ly re­tain the seat with a new face with­out the bag­gage.