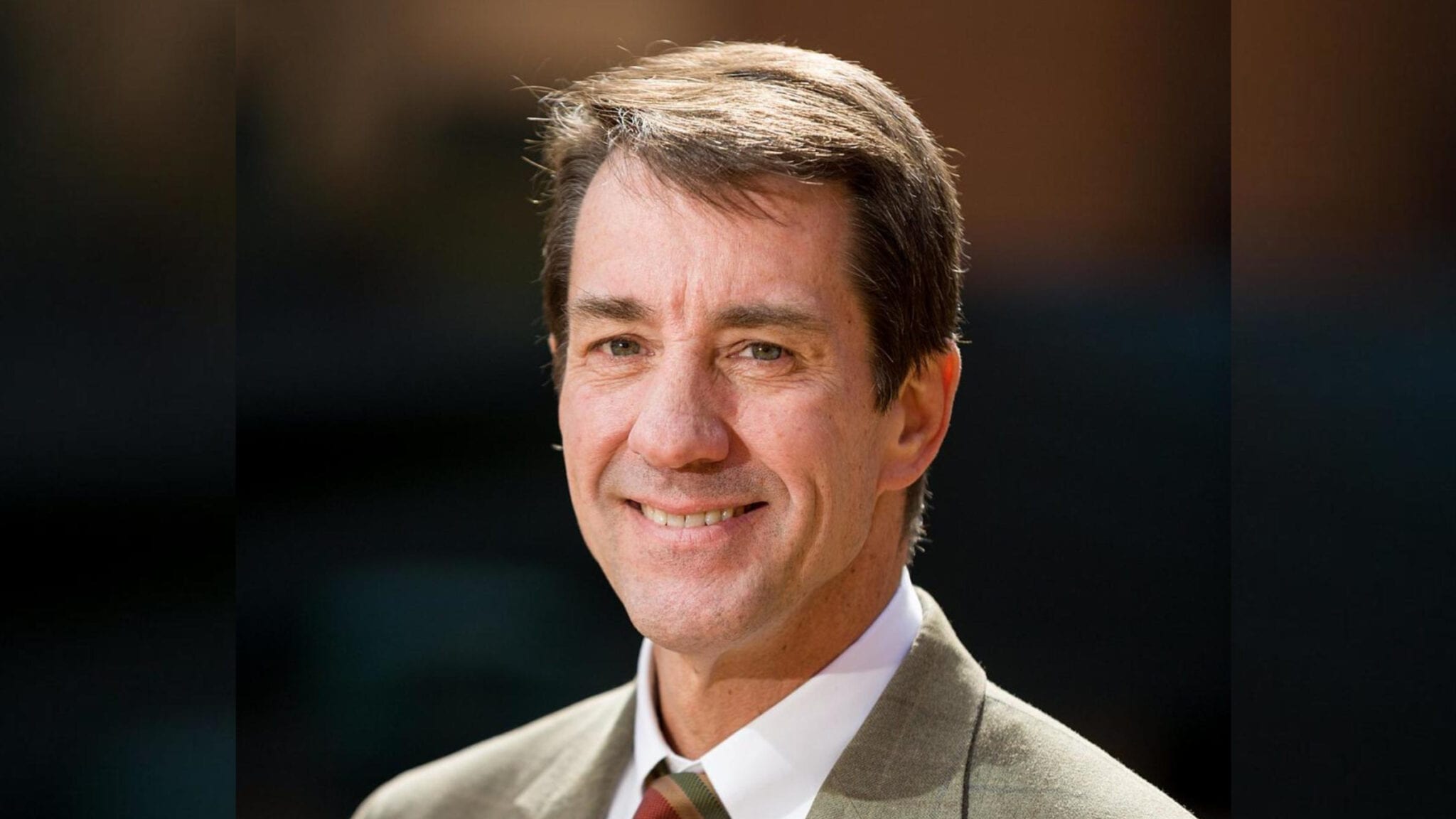 Christo­pher Austin makes his re­turn to in­dus­try, jump­ing ship from NIH over to CEO-part­ner role at Flag­ship
Flag­ship Pi­o­neer­ing has plucked its lat­est hire straight from the ranks of the NIH.
Af­ter near­ly two decades at the NIH and al­most 10 years as found­ing di­rec­tor of the Na­tion­al Cen­ter for Ad­vanc­ing Trans­la­tion­al Sci­ences (NCATS), Christo­pher Austin is pack­ing his bags for Cam­bridge, MA. There he'll be­come Flag­ship's newest CEO-part­ner — an es­teemed role that the VC has been test­ing for the last year or so.
"Chris has been an in­no­va­tor, a col­lab­o­ra­tor, a prob­lem solver, and a chal­lenger of the sta­tus quo," NIH di­rec­tor Fran­cis Collins said in a state­ment. "These char­ac­ter­is­tics have been cru­cial to his work in over­com­ing long-stand­ing sci­en­tif­ic and op­er­a­tional is­sues that ham­per the process of turn­ing promis­ing bio­med­ical ad­vances in­to new di­ag­nos­tics and health in­ter­ven­tions."
Austin grad­u­at­ed with a de­gree in bi­ol­o­gy from Prince­ton in 1982 then stud­ied brain stem-cell de­vel­op­ment while pur­su­ing his MD at Har­vard Med­ical School. Af­ter com­plet­ing his clin­i­cal train­ing in in­ter­nal med­i­cine and neu­rol­o­gy at world-renowned Mass­a­chu­setts Gen­er­al Hos­pi­tal, he prac­ticed pri­ma­ry care in rur­al Alas­ka and Swazi­land in Africa.
"I went to Kotze­bue, Alas­ka, about 100 miles north of Nome, in the mid­dle of win­ter, where the hos­pi­tal was re­spon­si­ble for an enor­mous area, with vil­lages of 50 or so peo­ple liv­ing 200 miles apart from each oth­er," Austin — who's al­so known to sing opera — told Prince­ton's Alum­ni Week­ly. "Lat­er, I spent time at a 30-bed hos­pi­tal in rur­al Swazi­land where pa­tients un­able to walk were of­ten pushed to the hos­pi­tal in a wheel­bar­row, and there was on­ly one doc­tor on du­ty."
A stint at Mer­ck fol­lowed, where Austin di­rect­ed pro­grams on genome-based dis­cov­ery of new tar­gets and drugs, with a par­tic­u­lar fo­cus on schiz­o­phre­nia and Alzheimer's.
In 2002, Austin was hired as a se­nior ad­vi­sor at Na­tion­al Hu­man Genome Re­search In­sti­tute's Cen­ter for Trans­la­tion­al Ther­a­peu­tics. And in 2012, he be­came NCATS' first per­ma­nent di­rec­tor. Since then, he's led the cen­ter's pur­suit of speed­i­er drug de­vel­op­ment, us­ing new plat­forms like the "tis­sue chip," which was de­vel­oped as a bet­ter way of screen­ing for safe­ty.
"His dri­ve to im­prove the trans­la­tion­al process has been fu­eled by his ex­pe­ri­ence as a ge­neti­cist, drug de­vel­op­er, neu­ro­sci­en­tist, and med­ical doc­tor, when treat­ments couldn't come soon enough for his pa­tients who need­ed them," Collins wrote.
The NIH is tap­ping NCATS deputy di­rec­tor Joni Rut­ter, who for­mer­ly helmed the neu­ro­science and be­hav­ior di­vi­sion of the Na­tion­al In­sti­tute on Drug Abuse (NI­DA), to take Austin's place as act­ing di­rec­tor.
We're thrilled to wel­come Dr. Christo­pher Austin to Flag­ship Pi­o­neer­ing as CEO-Part­ner and the newest mem­ber of our se­nior lead­er­ship team. We con­grat­u­late him on his time at NCATS over the past decade to make in­cred­i­ble strides in #Trans­la­tion­alScience. https://t.co/jEpAo33HPC

— Flag­ship Pi­o­neer­ing (@Flag­ship­Pi­oneer) March 18, 2021
Flag­ship hired Fab­rice Chouraqui as its first CEO-part­ner last May, for­mer pres­i­dent of No­var­tis' US phar­ma­ceu­ti­cals busi­ness. Oth­er hires in­clude Tuyen Ong, Bio­gen's for­mer se­nior VP and head of their oph­thal­mol­o­gy fran­chise; Guil­laume Pfe­fer, who was pre­vi­ous­ly SVP and glob­al vac­cine leader for Shin­grix, Glax­o­SmithK­line's block­buster vac­cine for the pre­ven­tion of shin­gles; and ex-Vi­vid­ion chief Diego Mi­ralles.
Com­par­ing Flag­ship to the "Dream Team in the Olympics of '92" — which went down in his­to­ry as one of the best sports teams ever as­sem­bled — Mi­ralles de­scribed the new gig as a "once in a life­time op­por­tu­ni­ty" up­on be­ing hired last month.