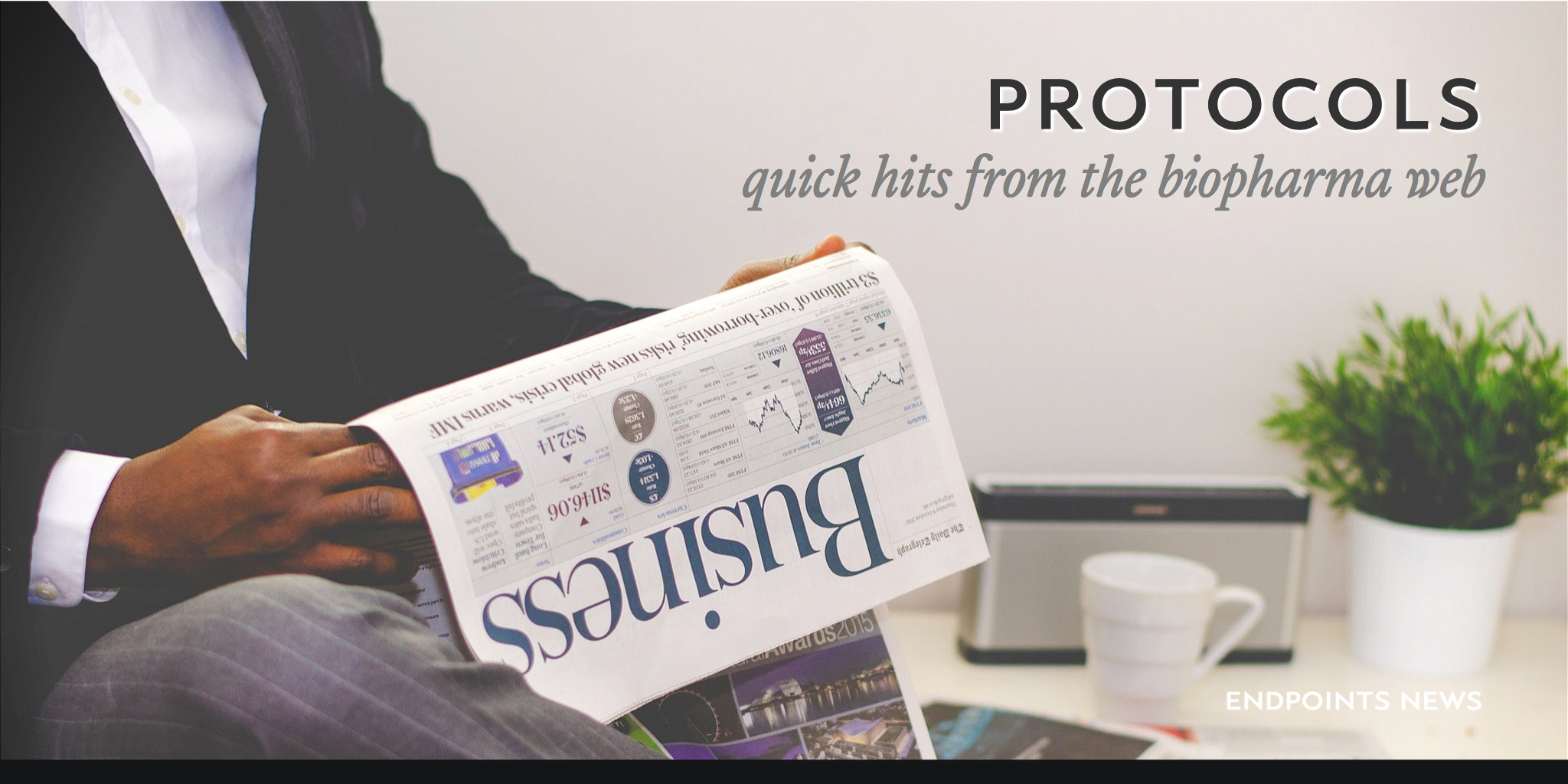 Cit­ing patent in­fringe­ment, Lipocine sues Clarus; Sang­amo, DBV un­veil share of­fer­ings
→ Meta­bol­ic and en­docrine dis­or­der-fo­cused Lipocine $LPCN on Wednes­day said it was su­ing Clarus Ther­a­peu­tics for its re­cent­ly ap­proved oral testos­terone re­place­ment ther­a­py, Jaten­zo, al­leg­ing the lat­ter has in­fringed on 6 its US patents. Clarus shot back, say­ing "When the facts are brought be­fore the court, we are con­fi­dent that Lipocine's as­ser­tions will be found to be with­out mer­it."
→ Rid­ing the wave of its promis­ing — but ear­ly stage — snap­shot of its Pfiz­er $PFE-part­nered he­mo­phil­ia A gene ther­a­py, Sang­amo Ther­a­peu­tics $SG­MO on Wednes­day said it was of­fer­ing up more shares to raise funds in a pub­lic of­fer­ing — the size of the of­fer­ing and price per share will be re­vealed lat­er.
→ DBV Tech­nolo­gies — which has fall­en be­hind arch ri­val Aim­mune Ther­a­peu­tics $AIMT — in the race to get a peanut al­ler­gy treat­ment on the US mar­ket, al­so an­nounced plans for an of­fer­ing, re­served for spe­cif­ic cat­e­gories of in­vestors, on Wednes­day. The com­pa­ny $DB­VT is of­fer­ing about 5.2 mil­lion shares in the Unit­ed States, Cana­da and cer­tain oth­er coun­tries out­side of Eu­rope, in ad­di­tion to a pri­vate place­ment of or­di­nary shares in Eu­rope.
→ Aveo Phar­ma­ceu­ti­cals $AVEO — whose long suf­fer­ing can­cer drug tivozanib could be with­drawn from the EU mar­ket this sum­mer, un­less ma­ture over­all sur­vival da­ta from a key tri­al sup­ports its use — has priced its of­fer­ing of 21.7 mil­lion shares, as well as the ac­com­pa­ny­ing short-term war­rants. Each share and ac­com­pa­ny­ing war­rant is priced at $1.15, and the com­pa­ny ex­pects to raise pro­ceeds of rough­ly $25 mil­lion.