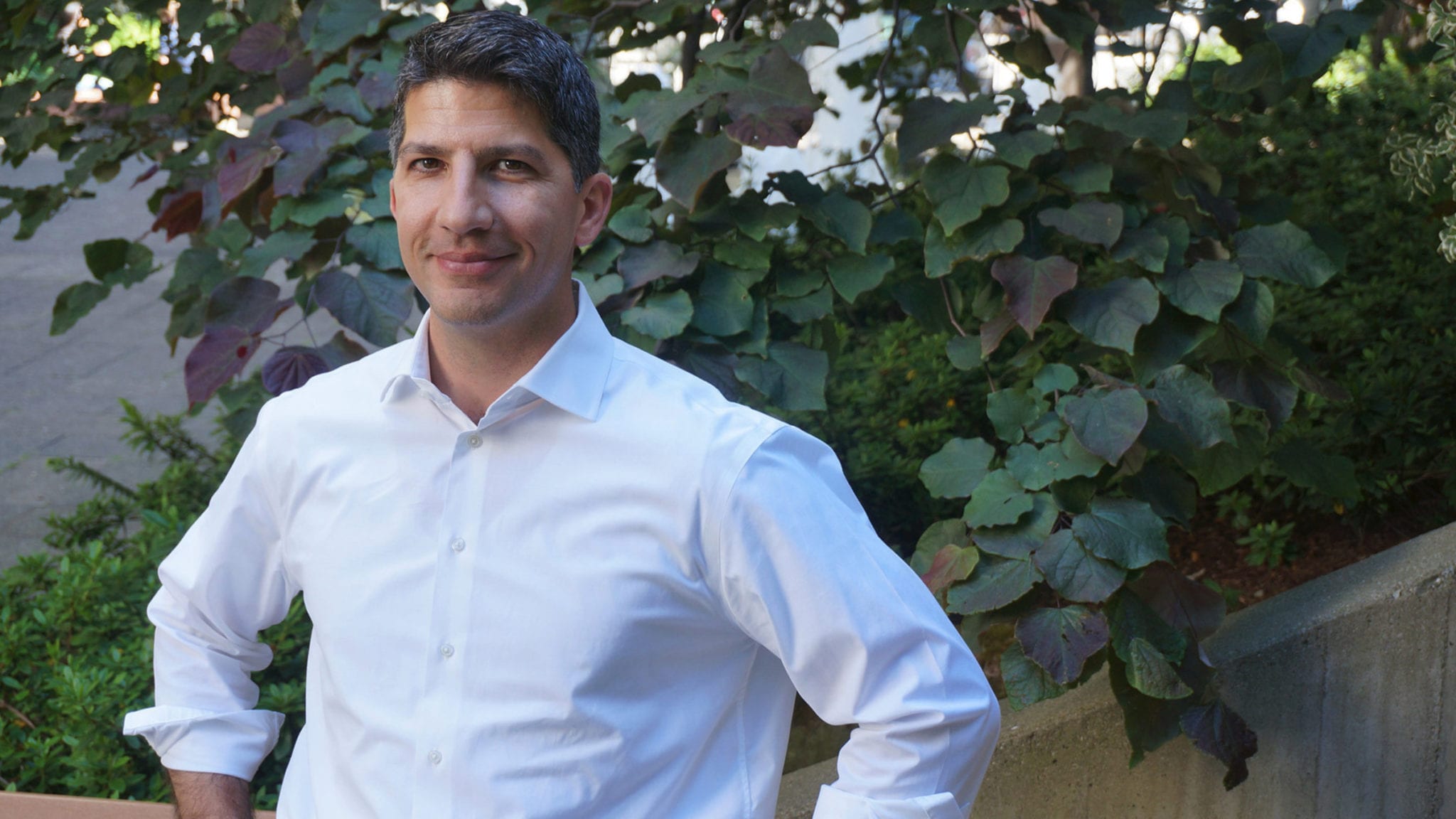 Shahram Seyedin-Noor, Civilization Ventures
A small VC group ex­pands its hunt for in­spired biotech founders in need of seed cash
Civ­i­liza­tion Ven­tures, a Cal­i­for­nia-based VC fund that suc­cess­ful­ly bet on biotechs Rock­et Phar­ma­ceu­ti­cals and Sin­gu­lar Bio a few years ago, is bring­ing forth its next round of in­vest­ments.
Found­ed by en­tre­pre­neur Shahram Seyedin-Noor, the com­pa­ny has closed a $35 mil­lion fundraise and an­nounced Tues­day morn­ing it plans to in­vest in three ar­eas: di­ag­nos­tics, syn­thet­ic bi­ol­o­gy and AI-re­lat­ed dig­i­tal health. The new life sci­ences cap­i­tal comes three years af­ter Civ­i­liza­tion's first fund, an $8 mil­lion pool that saw Rock­et go pub­lic through re­verse merg­er and Sin­gu­lar be ac­quired by med­ical-ge­net­ics com­pa­ny In­vi­tae.
Civ­i­liza­tion touts its 70% "grad­u­a­tion rate" from that fund, with sev­er­al com­pa­nies suc­cess­ful­ly rais­ing sub­se­quent fi­nanc­ing rounds on their own. It was Seyedin-Noor's first for­ay in­to the VC uni­verse, though he had pre­vi­ous ex­pe­ri­ence as an an­gel in­vestor, and he re­count­ed how the most im­pact­ful as­pect of that new for­ay came on a per­son­al lev­el.
One of his com­pa­nies pro­vid­ed a close rel­a­tive with a po­ten­tial­ly life-sav­ing blad­der can­cer di­ag­no­sis just a few weeks ago that doc­tors had found elu­sive.
"[They] had been go­ing in and out of the doc­tor's of­fice for six months now, some­thing's go­ing on," Seyedin-Noor said. "We have a com­pa­ny in our port­fo­lio that spe­cial­izes in next-gen se­quenc­ing of urine to de­tect ear­ly-stage blad­der can­cer. So I asked the doc­tors if they could en­roll [them] in our tri­al, they said yes, and our tests showed 90-plus per­cent speci­fici­ty and sen­si­tiv­i­ty, this is blad­der can­cer…the doc­tor did a biop­sy and con­firmed it. That is the fu­ture."
Seyedin-Noor said he learned many im­por­tant lessons from that first fund, with the most im­por­tant be­ing to not al­ways fol­low the lead of big­ger in­vestors. While those com­pa­nies may have their own in­ter­nal analy­ses for the best in­vest­ment op­por­tu­ni­ties, Seyedin-Noor says this can of­ten ig­nore the peo­ple in charge of those look­ing for fund­ing.
It's all part of Seyedin-Noor's own "founder-cen­tric" in­vest­ment mod­el. Though hard­ly rein­vent­ing the wheel, Seyedin-Noor es­sen­tial­ly hopes to pick up what he claims big­ger VC funds lose through the cracks. By em­pha­siz­ing the hu­man as­pect and re­la­tion­ship-build­ing, Civ­i­liza­tion can set it­self apart from the ma­jor VC play­ers, even though it's not strict­ly a black and white choice.
"If you're the chief of a $500 mil­lion firm, you're not go­ing to men­tor a founder when you in­vest $250,000 or $500,000, it's not eco­nom­i­cal­ly fea­si­ble," he said. "So among mi­cro-VCs, the founders can look at us and say 'Shahram's start­ed mul­ti­ple com­pa­nies, ex­it­ed mul­ti­ple com­pa­nies, has a pret­ty well-known port­fo­lio in my in­dus­try,' ver­sus the oth­er guy who used to write code at Face­book or what­ev­er, he has no clue about health care…when that be­comes the com­par­i­son it's kind of no con­test."
In ad­di­tion, Seyedin-Noor says he us­es his past ex­pe­ri­ences as an en­tre­pre­neur as an as­set to sell to prospec­tive com­pa­nies, fo­cus­ing on the men­tor­ship of the in­di­vid­u­als launch­ing new biotechs. That can range from sim­ply be­ing an ex­tra ear for ad­vice to tak­ing a board seat on the com­pa­ny.
But all that doesn't mean Civ­i­liza­tion ig­nores met­rics and mar­ket analy­sis. The VC has its own pro­pri­etary rank­ing sys­tem that de­ter­mines how and where the com­pa­ny spends its mon­ey. These rank­ings can run the gamut, with Seyedin-Noor pro­vid­ing an ex­am­ple that nepo­tism is a mas­sive red flag.
Ul­ti­mate­ly, the ven­ture cap­i­tal­ist com­bines such da­ta with what he feels in his gut.
"If your gut tells you 'This guy is kind of a jerk, I don't like the way he treats his em­ploy­ees,' that might not fit in­to a tra­di­tion­al VC ma­trix," Seyedin-Noor said. "But I will say where I think a lot of in­vestors go wrong is by ig­nor­ing the founders. It's not just about the IP, about whether this com­pa­ny has the next se­cret sauce, it's who's run­ning the com­pa­ny."