Clin­i­cal tri­al dis­rup­tor Sci­ence 37 in talks with Soft­Bank on a $150M in­vest­ment — Re­code
Just a few months af­ter phar­ma gi­ant No­var­tis part­nered up with Sci­ence 37 on its vir­tu­al ap­proach to clin­i­cal tri­al work, Re­code re­ports that the would-be CRO dis­rup­tor is in talks with Soft­Bank ex­ecs on a $150 mil­lion in­vest­ment.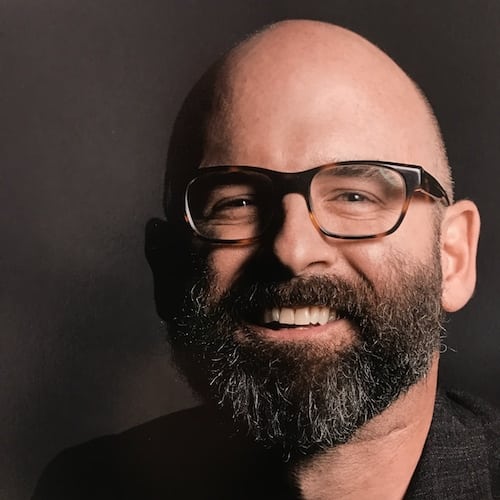 Noah Craft, Sci­ence 37 CEO
Soft­Bank, which pro­vid­ed Roivant chief Vivek Ra­maswamy with more than a bil­lion dol­lars to in­vest in biotech, ev­i­dent­ly has been drawn to Sci­ence 37's promise that it can ef­fi­cient­ly and ef­fec­tive­ly re­cruit pa­tients for clin­i­cal tri­als with­out forc­ing them in­to a tri­al site. Us­ing new telemed­i­cine tech, they say they can ac­cu­mu­late clean datasets to show whether or not new drugs are work­ing — hop­ing to dis­rupt the big play­ers who now dom­i­nate the CRO world.
Quot­ing sources, Re­code notes that Sci­ence 37 is plan­ning to val­ue it­self at $300 mil­lion for this deal, up about $100 mil­lion since Lux Cap­i­tal and Google's GV helped back the com­pa­ny a lit­tle more than a year ago.
Soft­Bank's big, $98 bil­lion Vi­sion Fund has made re­peat­ed for­ays in­to the world of drug de­vel­op­ment and tech­nol­o­gy. Aside from Roivant, the group par­tic­i­pat­ed in the mas­sive $500 mil­lion round to back George Scan­gos' Vir, which is work­ing on an in­fec­tious dis­ease drug pipeline.
The CRO busi­ness has un­der­gone a decade of shak­ing out as pri­vate eq­ui­ty groups moved in to buy up the out­sourc­ing com­pa­nies and meld them in­to a set of large and ag­gres­sive glob­al play­ers, of­ten with big staffs. Shak­ing them up with a new tech ap­proach won't come eas­i­ly in an R&D world where safe and de­pend­able are key watch­words in the high-risk world of drug de­vel­op­ment.
But Sci­ence 37 con­tin­ues to build up a head of steam to give it a try.