Clos­ing in on an­oth­er mega-raise, UK biotech star Im­muno­core grabs $40M in­vest­ment from Gates Foun­da­tion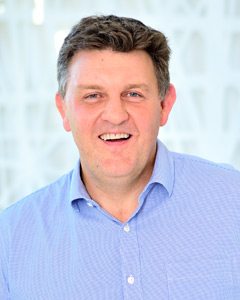 Im­muno­core CEO Eliot Forster
As re­ports cir­cu­late that the British biotech star Im­muno­core is in the fi­nal leg of pulling to­geth­er an­oth­er mega-raise, the ex­ec­u­tive crew at the TCR com­pa­ny has lined it­self up for a $40 mil­lion in­vest­ment from the Gates Foun­da­tion to fu­el an ex­pan­sion in­to in­fec­tious dis­ease R&D while tack­ling an in­cred­i­bly elu­sive tar­get.
While Im­muno­core is known pri­mar­i­ly for its work us­ing sol­u­ble T cell re­cep­tors and com­bin­ing them with an­ti­body frag­ments to cre­ate new can­cer ther­a­pies, part of the sec­ond wave of new tech com­ing in be­hind CAR-T, the foun­da­tion is us­ing its cash to point Im­muno­core to one of the Holy Grails in HIV re­search — elim­i­nat­ing the reser­voir of virus that lies hid­den and dor­mant in­side pa­tients' cells whose dis­ease is kept un­der wraps by the cock­tail ther­a­pies that make up a multi­bil­lion dol­lar mar­ket. Gates' in­vest­ment is al­so fund­ing a pro­gram for tu­ber­cu­lo­sis.
"We test­ed for HIV ex vi­vo," Im­muno­core CEO Eliot Forster tells me, "demon­strat­ing "that we did elim­i­nate the dor­mant virus. That gave us con­fi­dence to press on" with the bis­pe­cif­ic ap­proach that they use to tar­get spe­cif­ic cells.
"It's a nat­ur­al pro­gres­sion from on­col­o­gy in­to an­ti-in­fec­tives," he adds, not­ing that the chal­lenge on tar­get­ing the right anti­gens on the reser­voir cell sur­faces is much tougher, but doable. It will al­so take some time to get in­to the clin­ic.
"I don't think we'll see any­thing in pa­tients be­fore the end of the decade."
Im­muno­core and its one-time sis­ter com­pa­ny Adap­ti­m­mune $ADAP, which re­cent­ly for­mal­ized a ma­jor col­lab­o­ra­tion with GSK, loom large in the UK biotech world. Im­muno­core burst out with a $320 mil­lion round a cou­ple of years ago, which has fu­eled the growth of the op­er­a­tion to 360 staffers.
"We're pri­vate now and that's fine for us," adds Forster, with no plans to float an IPO like Adap­ti­m­mune's any­time in the near fu­ture. To stay pri­vate, the com­pa­ny has been putting to­geth­er an­oth­er whop­ping round, ac­cord­ing to The Times, which will help seal a rep for biotech uni­corn sta­tus — val­ued over $1 bil­lion with no rev­enue.
It will have some all-im­por­tant da­ta in hand fair­ly soon, though, with re­searchers in a piv­otal tri­als on oc­u­lar melanoma, with or­phan drug sta­tus.
Back at AS­CO, Im­muno­core un­veiled some proof-of-con­cept da­ta from a small, sin­gle-arm dose es­ca­la­tion study which demon­strat­ed a me­di­an pro­gres­sion free sur­vival rate on oc­u­lar melanoma of 5.6 months. In­ves­ti­ga­tors said that com­pared fa­vor­ably with re­lat­ed me­di­an PFS rates they've seen rang­ing from 2.6-2.8 months, which is large­ly spec­u­la­tive giv­en they're com­par­ing da­ta from dif­fer­ent stud­ies. The 6-month PFS rate hit 57%.
"Just be­hind that," says Forster, "there's a clin­i­cal pact with As­traZeneca on cu­ta­neous melanoma, and that is go­ing well."
Now Im­muno­core has an­oth­er big-name al­ly to pro­vide some glob­al R&D cred­i­bil­i­ty as it looks to emerge as a big biotech in­side the Gold­en Tri­an­gle. Af­ter a se­ries of biotechs shot at big-name sta­tus on­ly to im­plode in the past, there's a lot rid­ing on its suc­cess.