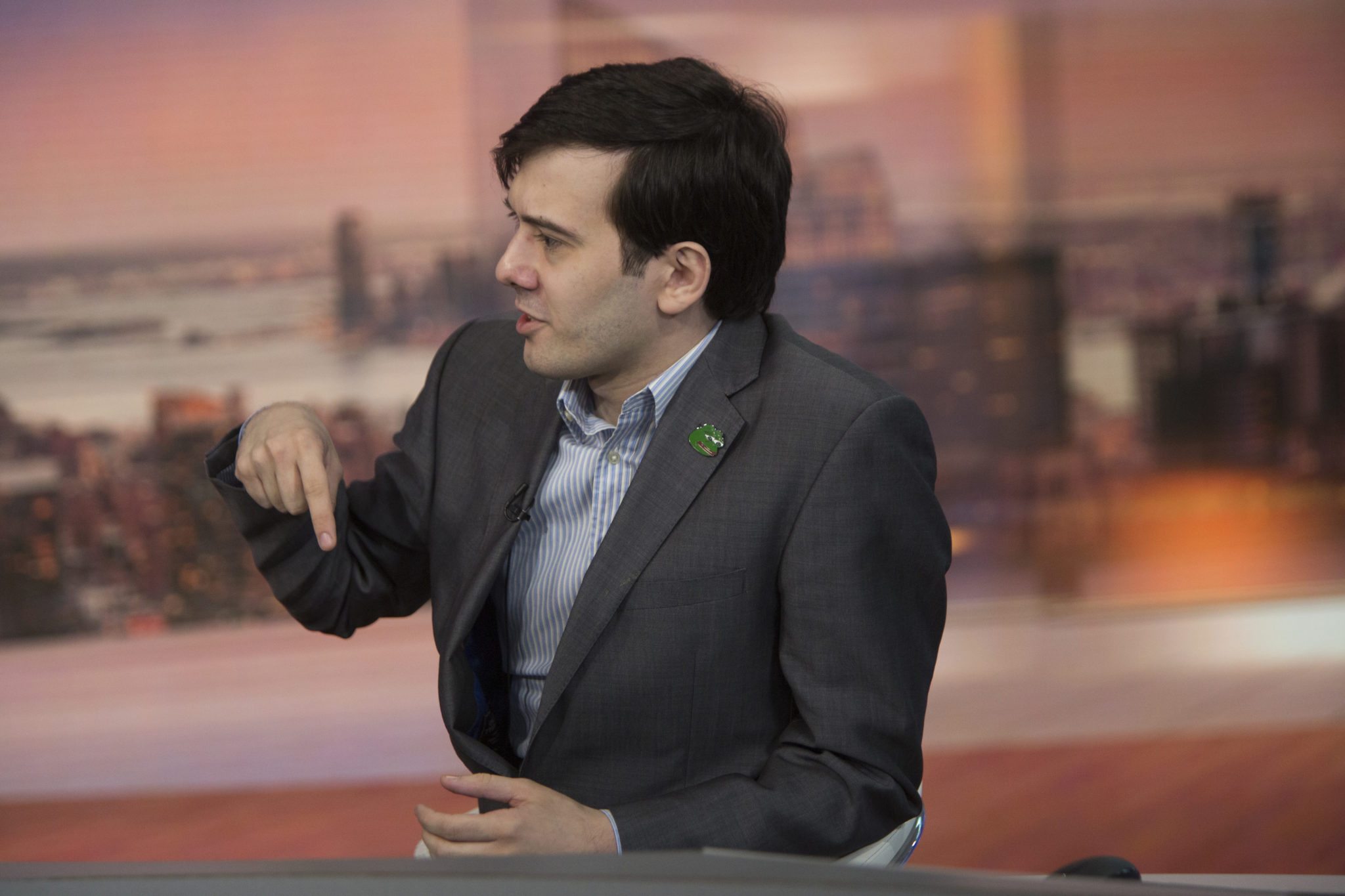 Con­fi­dent he'll be ex­on­er­at­ed on fraud charges, Mar­tin Shkre­li is work­ing on an­oth­er at­tempt to "shock and awe"
Mar­tin Shkre­li speaks dur­ing an in­ter­view with Bloomberg on Fri­day, Dec. 23, 2016. Shkre­li said the na­tion­al out­rage over drug pric­ing was blown out of pro­por­tion and height­ened by the U.S. pres­i­den­tial elec­tion, al­though he con­ced­ed he could have pre­dict­ed the blow­back bet­ter. Vic­tor J. Blue/Bloomberg via Get­ty Im­ages
---
Mar­tin Shkre­li has a date with pro­s­ec­tors at the fed­er­al cour­t­house in two months, but the no­to­ri­ous biotech en­tre­pre­neur still has time to talk with re­porters. And it turns out he's work­ing on yet an­oth­er biotech start­up as his lawyers pre­pare to de­fend him on crim­i­nal fraud charges.
The re­porter in this case was Shee­lah Kol­hatkar from The New York­er. They met in a Man­hat­tan bar, where Shkre­li con­fi­dent­ly pre­dict­ed his loom­ing ex­on­er­a­tion on fraud charges.
"I think they'll re­turn a not-guilty ver­dict in two hours," he told Kol­hatkar. "There are go­ing to be ju­rors who will be fans of mine. I walk down the streets of New York and peo­ple shake my hand. They say, 'I want to be just like you.'"
Shkre­li nev­er has faced more than a scold­ing from law­mak­ers for the 5000% hike in the price of Dara­prim, an old drug he ac­quired af­ter found­ing Tur­ing. Caught in the bright glare of a scan­dal, on­line mobs shriek­ing dig­i­tal abuse, Shkre­li turned ob­scene­ly de­fi­ant on Twit­ter — which lat­er banned him — and nev­er did back down from the price. He was forced to give up the CEO's job af­ter the fraud charges hit.
Shkre­li, though, is clear­ly com­mit­ted to his fu­ture as a se­r­i­al en­tre­pre­neur.
In the in­ter­view he men­tioned a new biotech soft­ware com­pa­ny he is hatch­ing. This new ven­ture is called Gödel Sys­tems, but he's stingy on de­tails.
Ac­cord­ing to a re­cent SEC fil­ing, Shkre­li and his con­fed­er­ates have raised $50,000 of a $1 mil­lion raise, lunch mon­ey com­pared to the larg­er sums raised for Tur­ing and his first start­up, Retrophin, which sued him.
He is, though, hap­py to pre­dict the stun­ning im­pact it will have.
"I haven't told any­body what it is," he said. "When I do, it will shock and awe the world."
You've been warned.
Af­ter we pub­lished on Wednes­day, Shkre­li sent me a re­ply. See­ing as he's been banned from Twit­ter, it seems on­ly fair to add it here:
Lol you love dis­in­for­ma­tion – it must be a loss-of-func­tion mu­ta­tion – do not re­pro­duce
He is very con­sis­tent.