Con­struc­tion sources buzzing about a new set of headaches and hur­dles fac­ing As­traZeneca's be­lea­guered, $650M HQ project
Has As­traZeneca's gleam­ing, $650 mil­lion HQ project in Cam­bridge, UK hit a new set of de­lays and cost over­runs?
Those are the big ques­tions that the phar­ma gi­ant faces in the wake of a lo­cal re­port in one of the coun­try's con­struc­tion trade mag­a­zines that As­traZeneca is look­ing to dump Skan­s­ka and bring in a new con­trac­tor to fin­ish off the cir­cu­lar glass palace.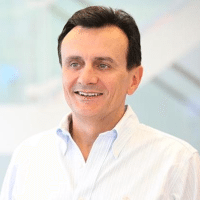 Pas­cal So­ri­ot
En­vi­sioned by As­traZeneca as an em­blem of its am­bi­tious em­brace of new tech­nolo­gies and a cel­e­bra­tion of open of­fice R&D soon af­ter Pas­cal So­ri­ot took over as CEO in 2012, the phar­ma gi­ant long ago had to scrap the orig­i­nal goal of fin­ish­ing in 2016 — lat­er pushed back to the fall of 2017 and then the spring of next year — at a cost of £330 mil­lion. The new­ly re­vised cost swelled more than 50%, and now the Con­struc­tion En­quir­er is quot­ing lo­cal build­ing sources who say the project re­mains mired in trou­ble­some is­sues.
The key quote:
It seems the project is fac­ing de­lays of ap­prox­i­mate­ly two years, caused by wa­ter ingress in­to the base­ment be­cause of the high wa­ter ta­ble re­quir­ing a lot of re­me­di­al work. There have al­so been is­sues with de­sign and roof load­ings.

There is a gen­er­al amaze­ment that af­ter over two years the build­ing still presents as a shell and core project with very lit­tle ser­vices, con­tain­ment, switchgear or ca­bling in­stalled.
De­sign of As­traZeneca's Cam­bridge Bio­med­ical Cam­pus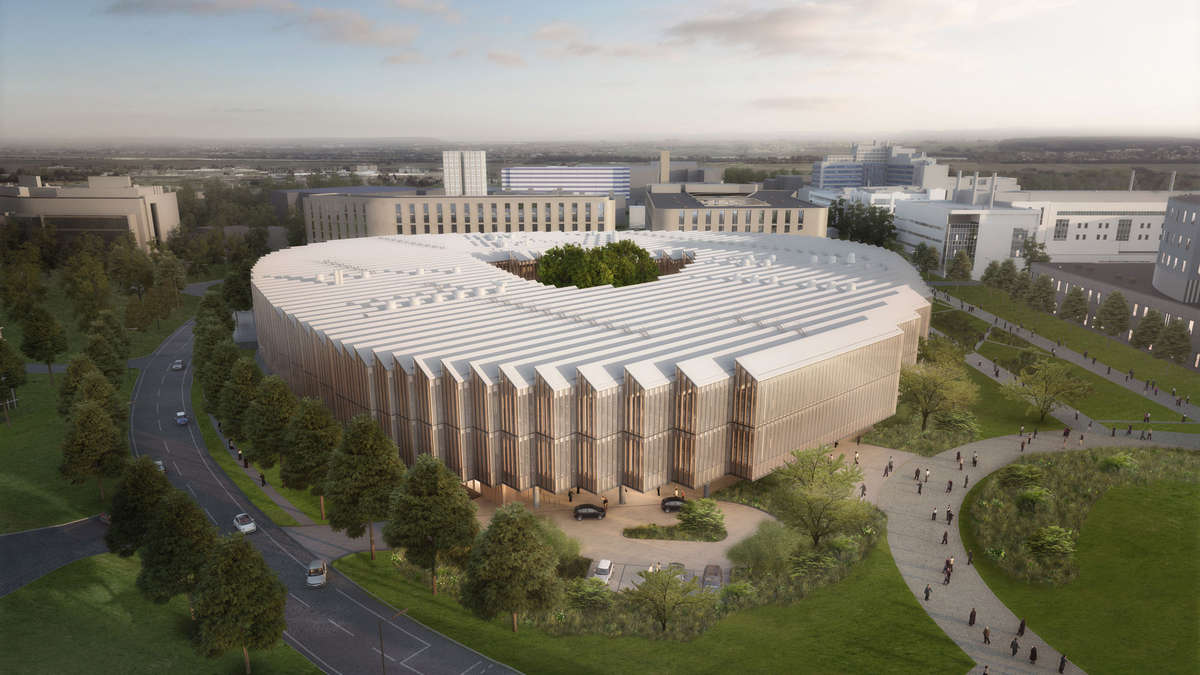 Click on the im­age to see the full-sized ver­sion
As­traZeneca of­fi­cials have been dis­cussing a staged move-in of lo­cal staff, which has swelled in an­tic­i­pa­tion of the grand open­ing as the com­pa­ny shut­tered oth­er labs. But if Skan­s­ka is out and they need to bring in a new con­trac­tor to size things up at this stage, there's no telling ex­act­ly when they could ex­pect the grand open­ing.
Com­pa­ny of­fi­cials re­fused com­ment to the mag­a­zine and me­dia con­tacts haven't re­spond­ed to my queries.