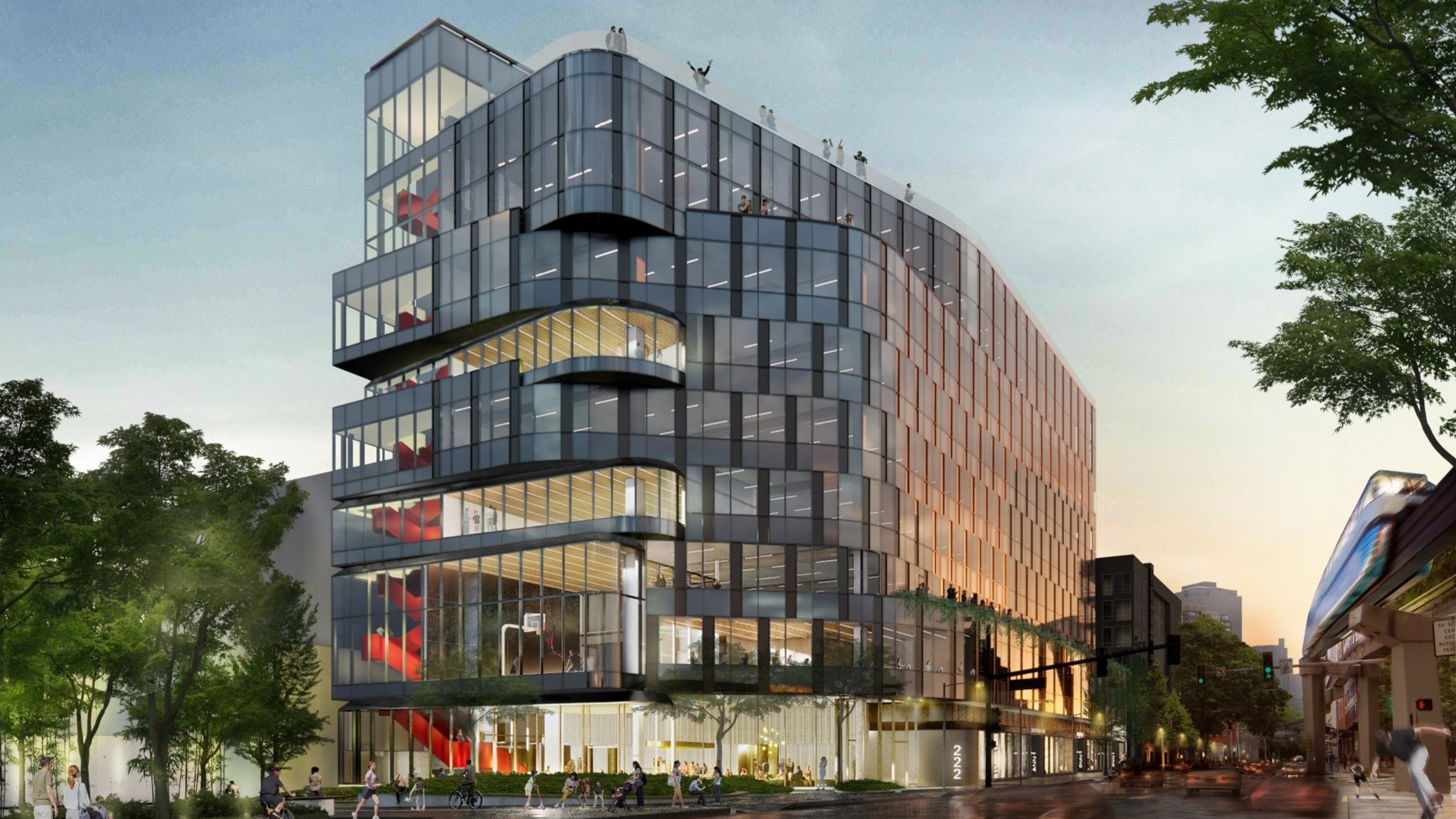 The new 197,000 square foot, nine-story life sciences development called 222 Fifth located at the base of the Seattle Space Needle. (Credit: DA LI Development USA, LLC)
Con­struc­tion un­der­way for new life sci­ence cen­ter to ac­com­mo­date Seat­tle's grow­ing life sci­ence sec­tor
While the Seat­tle Space Nee­dle is a well-known tourist at­trac­tion, a con­struc­tion project at its base will look to at­tract a dif­fer­ent type of vis­i­tor, name­ly those in the life sci­ence sec­tor.
Con­struc­tion has kicked off on a new 197,000 square foot, nine-sto­ry life sci­ences de­vel­op­ment called 222 Fifth. The project is a joint ven­ture be­tween LPC West and In­ter­con­ti­nen­tal Re­al Es­tate Cor­po­ra­tion, sched­uled to be com­plet­ed in 2024, and is LPC's sec­ond life sci­ences project in the Emer­ald City.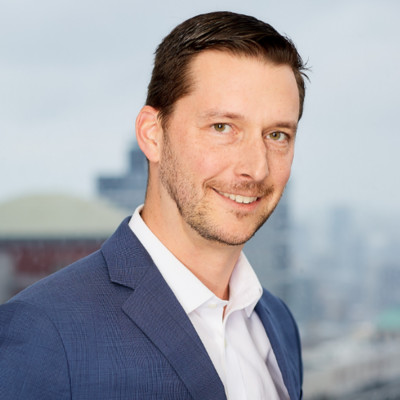 JP Har­low
"222 Fifth is de­signed with mar­ket-lead­ing life sci­ences space spec­i­fi­ca­tions and ameni­ties that ex­ceed oth­er fa­cil­i­ties in Seat­tle. In the midst of all that Seat­tle Cen­ter has to of­fer, and over a mil­lion square feet of new de­vel­op­ment near­by, we're ex­cit­ed to be at the fore­front of this in­ter­sec­tion of re­search, live and play," said JP Har­low, SVP of LPC West.
The 222 Fifth lo­ca­tion will be in the South Lake Union In­no­va­tion Dis­trict, span­ning one-third of a city block. The project will be for life sci­ence re­search con­tain­ing an out­side air ex­change, side-loaded floors for lab lay­outs and a load­ing dock specif­i­cal­ly de­signed for lab use, among oth­er ameni­ties.
The build­ing will al­so have a 10,000-square-foot out­door view deck over­look­ing Seat­tle Cen­ter Park and ini­tial plans call for a cof­fee shop and bar, the firms tout­ed.
The South Lake Union In­no­va­tion Dis­trict has been a grow­ing at­trac­tive spot. In 2019, life sci­ences re­al es­tate de­vel­op­er Alexan­dria agreed to pay the city gov­ern­ment $138.5 mil­lion for a 2.86-acre site in the neigh­bor­hood, with the de­vel­op­er en­vi­sion­ing a life sci­ences clus­ter in the area.
LPC West it­self owns and op­er­ates over 5.5 mil­lion square feet of life sci­ences fa­cil­i­ties on the West Coast and the com­pa­ny aims to ac­com­mo­date the grow­ing life sci­ence in­dus­try in Seat­tle. Last year, the com­pa­ny bought an­oth­er build­ing in the South Lake Union dis­trict for $164 mil­lion for the life sci­ences. The area is al­so home to the Bill & Melin­da Gates Foun­da­tion, the Allen In­sti­tute for Brain Sci­ence and the Fred Hutch Can­cer Re­search Cen­ter, among oth­ers.
Seat­tle has been kind to the life sci­ence and biotech in­dus­tries, as ac­cord­ing to the lo­cal tech news site Geek­Wire, the num­ber of life sci­ences re­searchers in the Seat­tle area grew 24% from 2015 to 2020. LPC West al­so stat­ed that the Puget Sound re­gion is home to 9.2 mil­lion square feet of life sci­ences space, as of the end of the first quar­ter of this year.