Con­tro­ver­sial pa­tient deaths in CAR-T study spur a class ac­tion suit against Juno
Juno con­tin­ues to feel the fall­out from its painful, and very brief, tri­al hold for its lead CAR-T JCAR015. In a new­ly filed class ac­tion suit, in­vestors say that they were pur­pose­ful­ly mis­led by Juno ex­ec­u­tives, who kept qui­et about the first sus­pi­cious pa­tient death in May.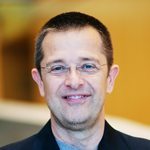 Juno CEO Hans Bish­op
Ac­cord­ing to the suit, the com­pa­ny was prompt­ed to tell reg­u­la­tors about the death due to a cere­bral ede­ma. But when it came to its June earn­ings an­nounce­ment, the com­pa­ny stayed silent about any deaths, stick­ing to ev­i­dence of grade 3 neu­ro­tox­i­c­i­ty. And with the com­pa­ny tout­ing its re­sults, CEO Hans Bish­op cashed out of $8.6 mil­lion in shares.
There's noth­ing un­usu­al about class ac­tion law­suits in the wake of clin­i­cal set­backs. A ros­ter of firms makes a busi­ness out of rou­tine­ly tar­get­ing biotechs that have had to con­cede tri­al fail­ures. And on­ly oc­ca­sion­al­ly have the feds come back to charge ex­ecs with pur­pose­ful­ly mis­lead­ing in­vestors.
Still, this lat­est suit rais­es fresh ques­tions about the time­line of deaths and Juno's in­ter­ac­tions with the FDA on its lead­ing clin­i­cal study. At the same time Juno an­nounced that a string of deaths had spurred the agency to drop a hold on the study, Bish­op and oth­ers had al­ready fin­gered the ad­di­tion of flu­dara­bine as the prime cause of the lethal neu­ro­tox­i­c­i­ty. And reg­u­la­tors were will­ing to lift the hold just a few days lat­er, even as ques­tions con­tin­ued to sur­face about the cause.
Juno con­tin­ues to suf­fer the con­se­quences, though. As we re­port­ed, the set­back forced Juno to re­vise its time­line for an ex­pect­ed ap­proval, shov­ing back any for­mal mar­ket­ing de­ci­sion to 2018. And that leaves Kite in com­mand of the lead with a ri­val CAR-T that the biotech plans to hus­tle to the FDA be­fore the end of this year.
Soon af­ter the hold was lift­ed at Juno, I asked the FDA a few ques­tions about the tim­ing and cir­cum­stances around the speed of its re­sponse. Cit­ing pri­va­cy poli­cies, the agency de­clined to an­swer.
It may have to pro­vide an­swers to the lawyers, though, if the suit goes any­where.