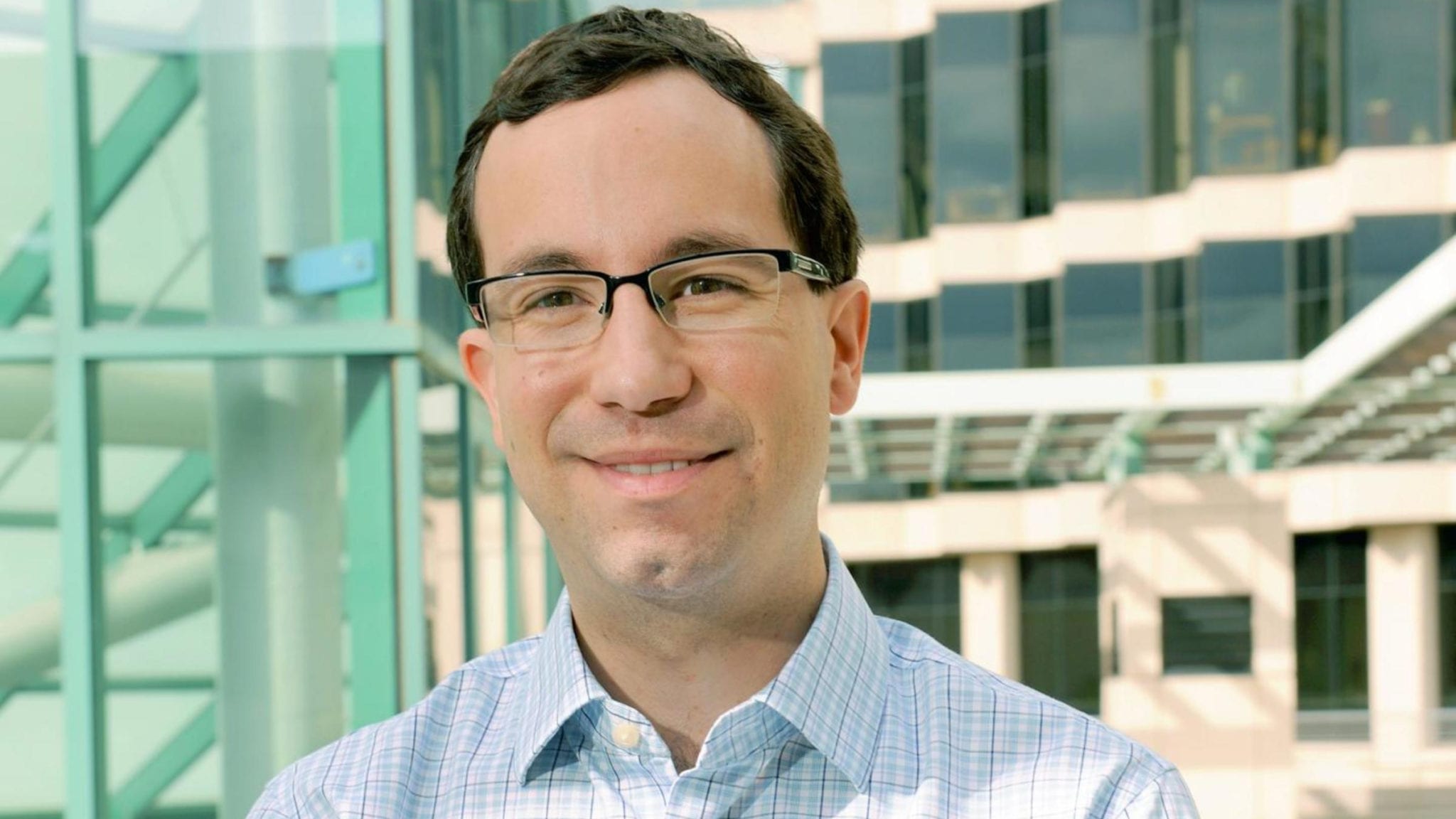 Dan Siegwart (UT Southwestern)
Cou­pling mR­NA with tR­NA and new de­liv­ery tech, MPM and Or­biMed help birth new $80M biotech in­to a slowed down world
Part­ners at MPM and Or­biMed were hop­ing David Lock­hart could help them with due dili­gence when they brought him and his team at Tran­scrip­Tx in to look at a tiny up­start spun out of the Uni­ver­si­ty of Texas South­west­ern Med­ical Cen­ter in Dal­las. Dubbed Re­Code Ther­a­peu­tics, it was de­vel­op­ing a lipid nanopar­ti­cle (LNP) de­liv­ery plat­form for var­i­ous ge­net­ic med­i­cines, with a lead pro­gram in cys­tic fi­bro­sis backed by the CF Foun­da­tion.
But Lock­hart, the for­mer CSO of Am­i­cus Ther­a­peu­tics and a one-time biotech en­tre­pre­neur, saw an im­me­di­ate match with the mR­NA and res­pi­ra­to­ry dis­ease work that Tran­scrip­Tx was do­ing. Since his com­pa­ny was al­so look­ing to raise mon­ey, wouldn't it make sense to merge the two?
So in­stead of two Se­ries B rounds, MPM and Or­biMed have now put their mon­ey be­hind a brand new biotech that's tak­ing the Re­Code name and $80 mil­lion in Se­ries A cash to hus­tle to­ward the clin­ic and get se­ri­ous about BD — al­beit at a slight­ly slow­er pace amid a pan­dem­ic.
"We closed the merg­er and the fi­nanc­ing on March 6," Lock­hart told End­points News. "Even though in some ways that wasn't very long ago, the world was kind of in a dif­fer­ent place even three weeks ago."
Colt Ven­tures co-led the round with Or­biMed, with par­tic­i­pa­tion from Vi­da Ven­tures, Hunt Tech­nol­o­gy Ven­tures and Os­age Uni­ver­si­ty Part­ners.
The aca­d­e­m­ic labs at UT South­west­ern, where founders Dan Sieg­wart and Philip Thomas are based, have been shut down. With most of the staff work­ing from home, the CEO of­ten finds him­self work­ing in an emp­ty of­fice in Men­lo Park by him­self. Re­Code doesn't plan to pull the trig­ger on any new hires in the next few weeks.
What they are do­ing, though, is lay­ing the ground­work so that they have every­thing lined up to go at full speed once they can, from pre­clin­i­cal ex­per­i­ments to job can­di­dates. The sci­en­tists who are tend­ing to cru­cial cell lines are al­so still at work while keep­ing their dis­tance, which is rel­a­tive­ly easy with a team of 12 in Cal­i­for­nia and just 3 in Texas.
The orig­i­nal lead pro­gram at Tran­scrip­Tx was de­signed to treat the rare ge­net­ic dis­or­der pri­ma­ry cil­iary dysk­i­ne­sia (PCD) us­ing an mR­NA drug de­liv­ered by an LNP li­censed ear­li­er. While Re­Code is mov­ing for­ward with it, the team will al­so test oth­er can­di­dates us­ing the pro­pri­etary plat­form in par­al­lel. If the re­sults pan out, Re­Code will like­ly swap it out, Lock­hart said.
Not on­ly is the class of LNPs in­vent­ed by Sieg­wart — who stud­ied un­der MIT whiz Robert Langer — eas­i­er to make and ver­sa­tile in the pay­load they can car­ry, they can al­so be de­liv­ered sys­tem­at­i­cal­ly then dis­trib­uted to dif­fer­ent tis­sue types.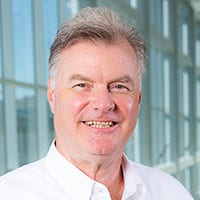 Philip Thomas
There are no ap­proved treat­ments for PCD, and as with CF be­fore Ver­tex's ther­a­pies came along, pa­tients can die of res­pi­ra­to­ry fail­ure in their 30s or 40s even on the best sup­port­ive care. And sev­er­al ge­net­ic mu­ta­tions are known to cause the dis­ease.
"PCD alone is a pipeline that will be big­ger than the Gen­zyme pipeline that made Gen­zyme what it was," Lock­hart said, cit­ing the rare dis­ease gi­ant that Am­i­cus was of­ten com­pared to.
In CF, Ver­tex has made dra­mat­ic break­throughs with its ar­se­nal of drugs tar­get­ing mu­tant CFTR pro­teins, cov­er­ing 90% of pa­tients. Re­Code's goal is to catch the oth­er 10%: those with a non­sense mu­ta­tion that pre­vents a full length pro­tein from be­ing pro­duced in the first place. With the LNP tech, its ther­a­py ush­ers in a piece of trans­fer RNA — a bridge be­tween mes­sen­ger RNA and pro­tein syn­the­sis — to the pre­ma­ture stop codon and al­ters the cell ma­chin­ery, coax­ing it to make a func­tion­al ver­sion of CFTR.
PTC Ther­a­peu­tics has tak­en a sim­i­lar read-through ap­proach with its small mol­e­cule drug, but while ataluren has demon­strat­ed (con­tro­ver­sial) ef­fect in Duchenne mus­cu­lar dy­s­tro­phy, it failed in CF.
"They're ac­tu­al­ly sort of sis­ter dis­eases in some ways," he added. "The same doc­tors that treat PCD treat peo­ple with CF."
Be­yond these ini­tial pro­grams, for which clin­i­cal tri­als are still ex­pect­ed in 2021, there's plen­ty of room for li­cens­ing and col­lab­o­ra­tions. It was a key top­ic for the new board of di­rec­tors, now com­pris­ing Or­biMed's Pe­ter Thomp­son, MPM's Ed Hur­witz, Vi­da Ven­tures' He­len Kim, R.A. Ses­sion from Bridge­Bio and Michael Tor­res, Re­Code founder and new VP of R&D.
"We had our first board meet­ing with the new board just on Fri­day," Lock­hart said. "Every­one was in a room by them­selves talk­ing in­to a phone."