Covid-19 roundup: NIH spot­lights blood thin­ners in its next big tri­al; All it took was a pan­dem­ic to get JPM out of SF
Af­ter im­mune mod­u­la­tors and an­ti­bod­ies, blood thin­ners are the next class of drugs to be put through a Phase III tri­al or­ga­nized un­der the NIH's AC­TIV ini­tia­tive.
Three dif­fer­ent an­ti­co­ag­u­lants have been named for the mas­ter pro­to­col: he­parin, as­pirin and apix­a­ban. In­formed by stud­ies sug­gest­ing that many pa­tients who died from Covid-19 have formed un­usu­al blood clots through­out their bod­ies — in­clud­ing in their small­est blood ves­sels — the NIH wants to see which ther­a­pies are the most ef­fec­tive at pre­vent­ing or re­duc­ing them and thus im­prov­ing out­comes for pa­tients.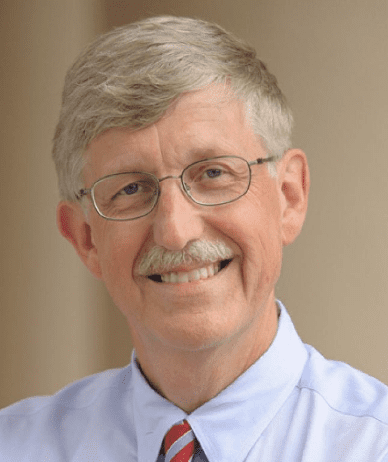 Fran­cis Collins NIH
"There is cur­rent­ly no stan­dard of care for an­ti­co­ag­u­la­tion in hos­pi­tal­ized COVID-19 pa­tients, and there is a des­per­ate need for clin­i­cal ev­i­dence to guide prac­tice," agency head Fran­cis Collins said in a state­ment. "Con­duct­ing tri­als us­ing mul­ti­ple ex­ist­ing net­works of re­search sites pro­vides the scale and speed that will get us an­swers faster."
For the in­pa­tient tri­al, pa­tients will be giv­en ei­ther a low dose or a high dose of he­parin.
But hos­pi­tal­ized pa­tients are just one of two groups now be­ing re­cruit­ed to AC­TIV-4, which al­so in­cludes an out­pa­tient tri­al — bro­ken down in­to four co­horts giv­en place­bo, as­pirin, or a low or ther­a­peu­tic dose of the blood thin­ner apix­a­ban. The goal there is to re­duce life-threat­en­ing car­dio­vas­cu­lar or pul­monary com­pli­ca­tions in new­ly-di­ag­nosed Covid-19 pa­tients who don't need hos­pi­tal ad­mis­sion.
Gary Gib­bons
Gary Gib­bons, di­rec­tor of the Na­tion­al Heart, Lung, and Blood In­sti­tute, said while he­parin has shown promise, physi­cians "re­al­ly need clin­i­cal tri­al da­ta to de­ter­mine how much blood thin­ner, or even an­ti-platelet med­ica­tion, to give."
A third tri­al will start soon in­volv­ing pa­tients who had mod­er­ate or se­vere dis­ease but have been dis­charged af­ter hos­pi­tal­iza­tion. It has a slight­ly dif­fer­ent de­sign, with the key met­ric be­ing whether pa­tients de­vel­op throm­bot­ic com­pli­ca­tions (think heart at­tack, stroke, blood clots in ma­jor veins or ar­ter­ies and death) with­in 45 days of be­ing hos­pi­tal­ized.
As is cus­tom in these mas­ter pro­to­cols, re­searchers may switch out can­di­dates or add in new ther­a­pies as clin­i­cal da­ta emerge.
NHLBI is co­or­di­nat­ing and over­see­ing the pro­gram, while Op­er­a­tion Warp Speed is pro­vid­ing the fund­ing. — Am­ber Tong
#JPM21 goes vir­tu­al
The JP Mor­gan Health­care Con­fer­ence just got a whole lot cheap­er.
On Thurs­day, the bank told clients that the famed con­fer­ence was go­ing vir­tu­al. That means no more pack­ing in­to ball­rooms and con­fer­ence halls, no more dash­ing be­tween dif­fer­ent ho­tel rooms for an end­less cir­cle of meet­ings, and cru­cial­ly no more $2,000 suites and $150 rent-a-ta­bles. In­stead, there will on­ly be what there has been for the last 6 months: End­less cir­cles of Zoom meet­ings, looped in in­fi­nite re­cur­sion from San Diego to Boston to Cam­bridge, UK.
The vir­tu­al con­fer­ence means that, af­ter years of chat­ter, the con­fer­ence will fi­nal­ly, at least for a year, leave San Fran­cis­co. In the­o­ry, though, you could still go. A room at the West­in is sell­ing for on­ly $276, break­fast not in­clud­ed. — Ja­son Mast
Would you take a vac­cine be­fore No­vem­ber 3?
Long­time FDA of­fi­cials and drug com­pa­nies are try­ing to shore up pub­lic con­fi­dence in an even­tu­al Covid-19 vac­cine, but a new poll sug­gests that, at least un­til the elec­tion, they could be fac­ing an up­hill bat­tle.
The poll, con­duct­ed by the Kaiser Fam­i­ly Foun­da­tion, found that most adults, both Re­pub­li­can and De­mo­c­rat, are wary of tak­ing a vac­cine be­fore the elec­tion. Six in ten adults, mean­while, were wor­ried that the Trump Ad­min­is­tra­tion would pres­sure the FDA to rush an ap­proval. The poll was con­duct­ed be­tween Au­gust 28 and Sep­tem­ber 3 — days af­ter a heav­i­ly politi­cized emer­gency use au­tho­riza­tion for con­va­les­cent plas­ma stoked fears that a vac­cine would be au­tho­rized un­der sim­i­lar con­di­tions.
Fear of po­lit­i­cal pres­sure was most acute among De­moc­rats, 51% of whom said they were "very wor­ried" and 85% of whom were at least "some­what wor­ried." A ma­jor­i­ty of Re­pub­li­cans said they were "not too wor­ried" or "not at all wor­ried," al­though 35% ex­pressed some con­cern.
As to whether they would take a vac­cine, though, the splits are re­versed. Half of De­moc­rats were will­ing to take a vac­cine, but on­ly 36% of Re­pub­li­cans said they would. These num­bers are in line with long-run­ning dif­fer­ences be­tween De­moc­rats and Re­pub­li­cans on vac­ci­na­tion, though it does sug­gest that re­cent events may have dent­ed views. A Gallup poll con­duct­ed in late Ju­ly and ear­ly Au­gust found 81% of De­moc­rats and 47% of Re­pub­li­cans were will­ing to take an "an FDA-ap­proved vac­cine to pre­vent coro­n­avirus/COVID-19" if it "was avail­able right now at no cost." Those ques­tions, though, did not di­rect­ly ref­er­ence the elec­tion.
Still, most re­spon­dents did not think such an even­tu­al­i­ty was like­ly. Eighty-one per­cent of peo­ple, re­gard­less of par­ty, did not ex­pect a vac­cine to come be­fore No­vem­ber 3.
The polls come as of­fi­cials in the US strug­gle to shore up con­fi­dence in any even­tu­al­ly ap­proved vac­cine. Ear­li­er this week, 9 ma­jor drug com­pa­nies signed a pledge to on­ly sub­mit vac­cine da­ta when it meets safe­ty and ef­fi­ca­cy stan­dards and 8 FDA ca­reer of­fi­cials pub­lished an open let­ter in USA To­day on their com­mit­ment to sci­ence. Even be­fore the lat­est con­cerns of po­lit­i­cal in­ter­fer­ence, pub­lic health ex­perts have talked for months about how ris­ing rates of vac­cine hes­i­tan­cy could pose a bar­ri­er in pan­dem­ic re­sponse. Bill Gates has called get­ting peo­ple to ac­tu­al­ly take a vac­cine "the fi­nal hur­dle."
New da­ta high­light how crit­i­cal mes­sag­ing can be on vac­cine up­take. A large study pub­lished this morn­ing in The Lancet tracked glob­al vac­cine hes­i­tan­cy from 2015 to 2019 iden­ti­fied mis­in­for­ma­tion as one of the key fac­tors in places with grow­ing skep­ti­cism of vac­cines, in­clud­ing South Ko­rea, Malaysia, and Geor­gia. An­thro­pol­o­gist and di­rec­tor of the Vac­cine Con­fi­dence Pro­ject Hei­di Lar­son, the study's au­thor, said mes­sag­ing in the US and else­where that fo­cused on speed wasn't help­ing.
"There's a lot of anx­i­ety about the speed of vac­cine de­vel­op­ment (for COVID-19)," she told Reuters. "But the pub­lic is not re­al­ly keen on speed – they're more keen on thor­ough­ness, ef­fec­tive­ness and safe­ty." — Ja­son Mast
For a look at all End­points News coro­n­avirus sto­ries, check out our spe­cial news chan­nel.