Covid-19 roundup: CDC ad­vi­sors find like­ly link be­tween mR­NA vac­cines and rare cas­es of heart in­flam­ma­tion; NIH launch­es new vac­cine study in preg­nant vol­un­teers 
The FDA will up­date the fact sheets for the Pfiz­er/BioN­Tech and Mod­er­na Covid-19 vac­cines, af­ter the CDC ad­vi­so­ry group ACIP found that rare cas­es of heart in­flam­ma­tion in ado­les­cents and young adults are like­ly linked to the shots, Reuters re­port­ed.
Ac­cord­ing to the CDC's web­site, there have been more than a thou­sand re­ports of heart in­flam­ma­tion fol­low­ing mR­NA vac­ci­na­tion since April. These cas­es are rare, ac­cord­ing to the agency, giv­en the hun­dreds of mil­lions of dos­es ad­min­is­tered. Most have been mild, and in­di­vid­u­als of­ten re­cov­er on their own or with min­i­mal treat­ment, sev­er­al pub­lic health fig­ures said in a joint state­ment.
"In ad­di­tion, we know that my­ocardi­tis and peri­cardi­tis are much more com­mon if you get COVID-19, and the risks to the heart from COVID-19 in­fec­tion can be more se­vere," they said in the state­ment. "We strong­ly en­cour­age every­one age 12 and old­er who are el­i­gi­ble to re­ceive the vac­cine un­der Emer­gency Use Au­tho­riza­tion to get vac­ci­nat­ed, as the ben­e­fits of vac­ci­na­tion far out­weigh any harm."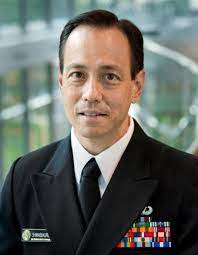 Tom Shimabukuro
Tom Shimabukuro, deputy di­rec­tor of the CDC's Im­mu­niza­tion Safe­ty Of­fice, said that da­ta from one safe­ty mon­i­tor­ing sys­tem sug­gests 12.6 cas­es of heart in­flam­ma­tion per mil­lion 12- to 39-year-olds in the three weeks fol­low­ing the sec­ond shot, per Reuters.
"We're ob­serv­ing this in the younger age groups, main­ly in peo­ple in the teens and ear­ly 20s, and ob­serv­ing it more in males, com­pared to fe­males," he said, ac­cord­ing to Reuters. "This ef­fect large­ly kind of dis­ap­pears once you get in­to these old­er age groups – in­di­vid­u­als 50 and over."
The CDC has ad­vised those get­ting the shots to be on the look­out for chest pain, short­ness of breath, and a fast-beat­ing, flut­ter­ing or pound­ing heart.
Mod­er­na's stock $MR­NA was down 4.21% up­on yes­ter­day's close, and Pfiz­er's $PFE was down 1.41%.
NIH launch­es new vac­cine study in preg­nant vol­un­teers
Al­though tens of thou­sands of preg­nant or breast­feed­ing peo­ple in the US have al­ready re­ceived a Covid-19 shot, the NIH is launch­ing a new study to eval­u­ate the shots in this group, ac­cord­ing to NI­AID di­rec­tor An­tho­ny Fau­ci.
The study, dubbed MO­MI-VAX, will en­roll up to 750 preg­nant par­tic­i­pants and 250 who have giv­en birth in the last two months who have re­ceived or will re­ceive any Covid-19 vac­cine au­tho­rized in the US. Cur­rent­ly, that in­cludes the Pfiz­er/BioN­Tech, Mod­er­na and J&J jabs.
Re­searchers will then mea­sure vac­cine safe­ty, the de­vel­op­ment and dura­bil­i­ty of an­ti­bod­ies against SARS-CoV-2, and the trans­fer of vac­cine-in­duced an­ti­bod­ies to in­fants across the pla­cen­ta and through breast milk.
"The re­sults of this study will fill gaps in our knowl­edge and help in­form pol­i­cy rec­om­men­da­tions and per­son­al de­ci­sion-mak­ing on COVID-19 vac­ci­na­tion dur­ing preg­nan­cy and in the post­par­tum pe­ri­od," Fau­ci said in a state­ment.
The par­tic­i­pants and their ba­bies will be mon­i­tored for one year. So far, the vac­cines ap­pear safe in preg­nant and post­par­tum pop­u­la­tions, the NIH said.
Preg­nant peo­ple with Covid-19 are more like­ly to be hos­pi­tal­ized and ad­mit­ted to the ICU, ac­cord­ing to the NIH. They are al­so more like­ly to re­quire ven­ti­la­tion, and die from the ill­ness. And se­vere Covid-19 dur­ing preg­nan­cy may put the in­fant at risk for com­pli­ca­tions like preterm birth, the agency said.
Pfiz­er and BioN­Tech are con­duct­ing their own Phase II/III study in preg­nant peo­ple, and dosed the first of 4,000 par­tic­i­pants in Feb­ru­ary. That tri­al will vac­ci­nate vol­un­teers dur­ing 24 to 34 weeks of ges­ta­tion, with two dos­es of the vac­cine or place­bo giv­en 21 days apart.