Covid-19 roundup: Roger Perl­mut­ter hus­tles up hu­man vac­cine tri­als as Mer­ck looks to catch up on Covid-19; Chi­na hacked Mod­er­na, per of­fi­cial
Mer­ck, the late­com­er to the Covid-19 vac­cine race, said to­day that it will push its first can­di­date in­to the clin­ic this quar­ter and move the oth­er one there by the end of the year.
They are like­ly go­ing to be sin­gle-dose reg­i­mens, Mer­ck not­ed, as op­posed to the prime-boost ap­proach be­ing adopt­ed in Phase III stud­ies by Mod­er­na, Pfiz­er/BioN­Tech and As­traZeneca/Ox­ford.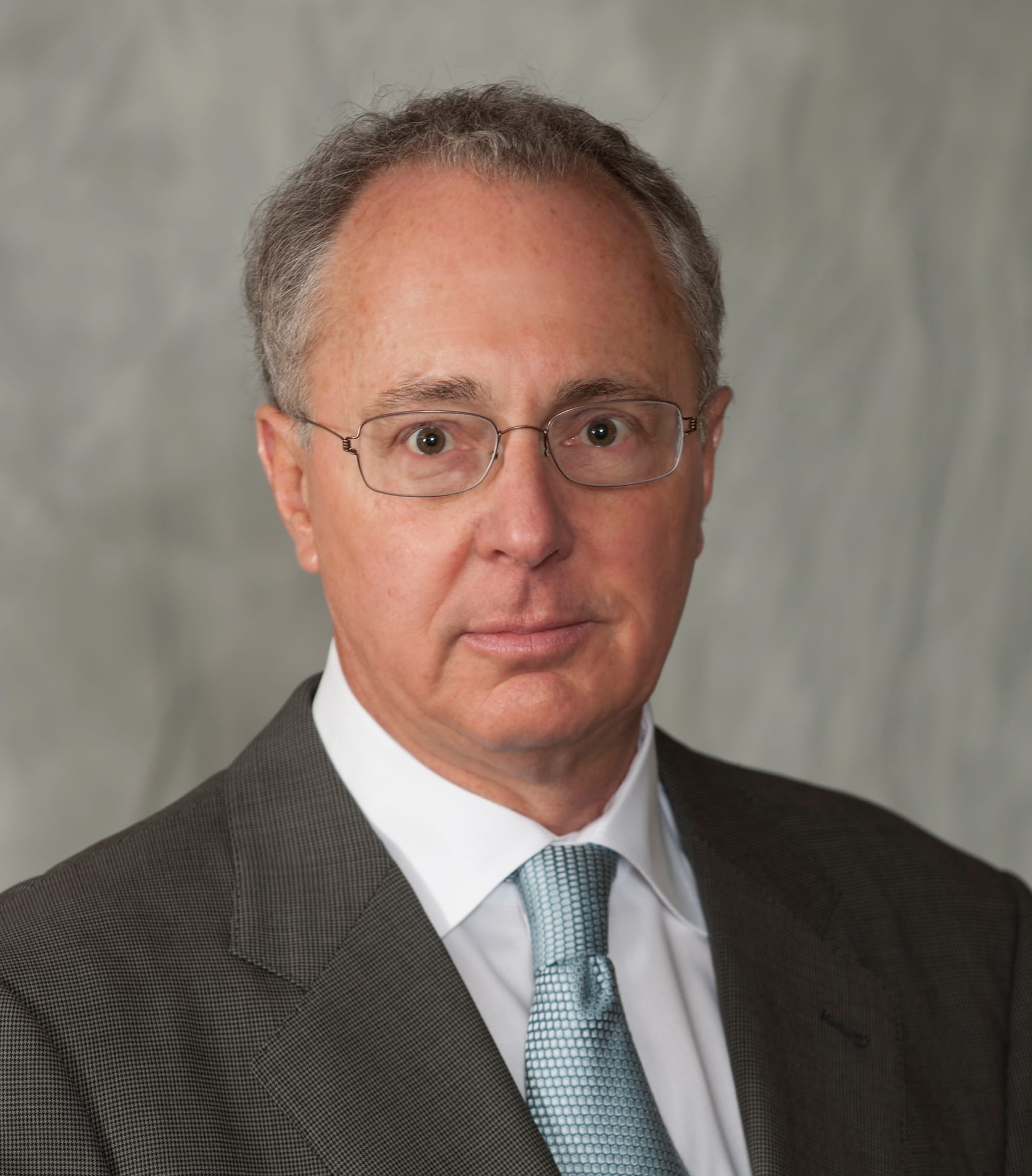 Roger Perl­mut­ter
For the first time since the com­pa­ny threw its name in­to the hat with one li­cens­ing deal and an ac­qui­si­tion, R&D chief Roger Perl­mut­ter al­so of­fered his thoughts on how the fron­trun­ners are do­ing, why he didn't go with an mR­NA ap­proach de­spite a long­stand­ing part­ner­ship with Mod­er­na, and what gaps Mer­ck's pro­grams might fill.
Bot­tom line: There will like­ly still be plen­ty to do in 2021, when Mer­ck ex­pects to have avail­able hun­dreds of mil­lions of dos­es that it's now man­u­fac­tur­ing at risk.
"There's rea­son to be­lieve that mul­ti­ple vac­cines will be re­quired in or­der to man­age this ex­tra­or­di­nary glob­al pan­dem­ic, in par­tic­u­lar when one thinks about the het­ero­gene­ity of the pop­u­la­tion that we want to vac­ci­nate," he said on Mer­ck's Q2 earn­ings call.
Both of the can­di­dates his team is now ad­vanc­ing are vi­ral vec­tors that de­liv­er the gene for the spike pro­tein of the coro­n­avirus to cells. Themis, which is now a Mer­ck sub­sidiary, us­es a measles vec­tor; it will move in­to Phase I in Q3. The one li­censed from In­ter­na­tion­al Aids Vac­cine Ini­tia­tive, mean­while, us­es the re­com­bi­nant vesic­u­lar stom­ati­tis virus tech­nol­o­gy de­ployed for Mer­ck's ap­proved Ebo­la vac­cine. Backed with a $38 mil­lion BAR­DA grant, the pro­gram will en­ter the clin­ic lat­er this year.
Clin­i­cal da­ta from oth­er vac­cine de­vel­op­ers sug­gest the spike pro­tein in­duces good im­mune re­spons­es — some­thing that was not guar­an­teed.
"We have to say that from our start­ing po­si­tion, know­ing very lit­tle about SARS-CoV-2 at the be­gin­ning, the re­sults we have seen thus far from a va­ri­ety of ear­ly stud­ies, Phase I stud­ies, are as good as one could hope for, re­al­ly," Perl­mut­ter said.
The speed en­abled by mR­NA tech­nol­o­gy has been crit­i­cal for that. But look­ing at the long game, Mer­ck has oth­er con­cerns: Can they make a vac­cine po­tent enough that one dose is suf­fi­cient? What about one that can be ad­min­is­tered oral­ly? Do you need dif­fer­ent vac­cines for dif­fer­ent pop­u­la­tions, say the el­der­ly ver­sus some­one in their 20s?
When asked why he was so con­fi­dent about sin­gle-dose ac­tiv­i­ty, he went deep­er in­to the sci­ence:
We have a lot of con­fi­dence in the sin­gle dose ac­tiv­i­ty of both vac­cines be­cause these are repli­cat­ing vac­cines. So they repli­cate in you. They are very po­tent im­muno­gens, and they have sin­gle ad­min­is­tra­tion ac­tiv­i­ty in oth­er set­tings. So of course with the V590, that's the vesic­u­lar stom­ati­tis virus vac­cine, that's been demon­strat­ed for Ebo­la virus dis­ease very ef­fec­tive­ly. A sin­gle dose, you know, pro­vides in the field — in the set­ting of civ­il strife of a large mag­ni­tude — greater than 97.5% ef­fi­ca­cy in a sin­gle dose. Now I can't tell you that that's ex­act­ly how it will be­have when we put a dif­fer­ent gene, in this case SARS-CoV-2 spike pro­tein en­cod­ing nu­cle­ic acids, in­to the con­struct. But the in­ter­est­ing thing about the VSV plat­form is that this is ac­tu­al­ly a vac­cine in which the spike pro­tein be­comes part of the vac­cine. The repli­ca­tion of the virus is com­plete­ly de­pen­dent on the spike pro­tein, it be­comes the en­ve­lope pro­tein of the vac­cine. Which is — it's dif­fer­ent from sim­ply ex­press­ing the pro­tein wher­ev­er one ex­press­es it. That has big ef­fects, and pre­clin­i­cal­ly the mag­ni­tude of the re­sponse fol­low­ing sin­gle ad­min­is­tra­tion is very im­pres­sive. Sim­i­lar­ly the measles plat­form has been shown in a va­ri­ety of dif­fer­ent set­tings, most re­cent­ly with re­spect to the chikun­gun­ya ad­min­is­tra­tion, to be a very po­tent im­muno­gen.
The plan is to elu­ci­date the prop­er­ties of each in the up­com­ing clin­i­cal tri­als and fig­ure out the best de­vel­op­ment paths for both, rather than choos­ing one over the oth­er.
On top of its vac­cine work, Mer­ck dis­closed to­day that it's plan­ning to send MK-4482, the Ridge­back-part­nered an­tivi­ral, in­to large-scale Phase III stud­ies in Sep­tem­ber. — Am­ber Tong and Ja­son Mast
Chi­na-backed hack­ers tried to steal Mod­er­na's Covid-19 re­search, per of­fi­cial
Ear­li­er this week, Mod­er­na ac­knowl­edged it had re­moved sig­nage around its Nor­wood, MA man­u­fac­tur­ing plant due to un­spec­i­fied se­cu­ri­ty is­sues. Now, the cul­prit has ap­par­ent­ly emerged, and it doesn't come as a sur­prise.
Chi­nese-backed hack­ers at­tempt­ed to steal some of Mod­er­na's Covid-19 vac­cine re­search, ac­cord­ing to an anony­mous US se­cu­ri­ty of­fi­cial cit­ed by Reuters. The of­fi­cial did not pro­vide fur­ther de­tails, and the FBI and HHS de­clined to iden­ti­fy which com­pa­nies had been the tar­get of Chi­nese es­pi­onage.
The rev­e­la­tion comes a week af­ter the New York Times re­port­ed that the US Jus­tice De­part­ment had for­mal­ly in­dict­ed a pair of Chi­nese na­tion­als and ac­cused them of plot­ting to steal tech IP from a wide range of Amer­i­can com­pa­nies, in­clud­ing those work­ing on vac­cines. Ac­cord­ing to the in­dict­ment, the in­di­vid­u­als "con­duct­ed re­con­nais­sance on the com­put­er net­work of a Mass­a­chu­setts biotech firm pub­licly known to be re­search­ing a po­ten­tial COVID-19 vac­cine" on Jan­u­ary 27.
Re­con­nais­sance can mean a va­ri­ety of things, per cy­ber­se­cu­ri­ty ex­perts cit­ed by Reuters, in­clud­ing prob­ing web­sites for vul­ner­a­bil­i­ties and search­ing for im­por­tant ac­counts.
Mod­er­na re­moved sev­er­al signs around its Nor­wood plant a cou­ple months ago, but on­ly ad­dressed the is­sue af­ter the Boston Globe re­port­ed the com­pa­ny had al­so cov­ered up the sign on its head­quar­ters in what ap­peared to be white shrink wrap. Com­pa­ny spokes­peo­ple re­spond­ed vague­ly to those in­quiries.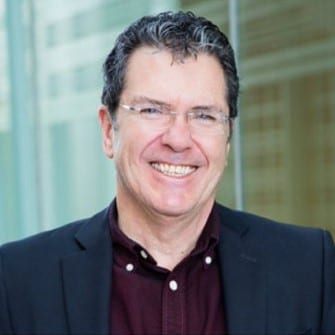 Ray Jor­dan
"About two months ago, much of the sig­nage there was ei­ther ad­just­ed or re­moved out of an abun­dance of cau­tion for se­cu­ri­ty and for the safe­ty of our em­ploy­ees once it was clear that the pro­duc­tion fa­cil­i­ty would be­come a pri­ma­ry man­u­fac­tur­ing point for our vac­cine can­di­date," chief cor­po­rate af­fairs of­fi­cer Ray Jor­dan told the Globe on Tues­day. "That was with­out any spe­cif­ic se­cu­ri­ty threats pre­cip­i­tat­ing the ac­tion."
Rus­sia has al­so been ac­cused by the US, UK and Cana­di­an gov­ern­ments of at­tempt­ing to steal Covid-19 vac­cine da­ta from west­ern drug­mak­ers. It re­mains un­clear what, if any, in­for­ma­tion had been stolen, how­ev­er.
Mod­er­na this week launched a piv­otal Phase III study to de­ter­mine whether or not two 100 µg dos­es of their mR­NA vac­cine can pre­vent Covid-19 symp­toms from man­i­fest­ing. The com­pa­ny has emerged as one of the lead­ers in the vac­cine race, and BAR­DA com­mit­ted $472 mil­lion to help get that tri­al off the ground and scale up pro­duc­tion. — Max Gel­man
Remde­sivir buoys a down quar­ter for Gilead
The Covid-19 pan­dem­ic hit Gilead hard in the sec­ond quar­ter, but the phar­ma com­pa­ny ex­pects that to change for the bet­ter thanks to remde­sivir.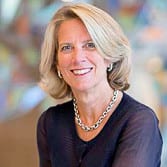 Jo­han­na Merci­er
Af­ter an­nounc­ing a 10 per­cent drop in sales in a quar­ter­ly earn­ings call with in­vestors Thurs­day af­ter­noon, Gilead re­vised its 2020 rev­enue pro­jec­tions up­ward, fore­cast­ing as much as $2.8 bil­lion more in year-end yield. Huge de­mand for remde­sivir is the biggest rea­son, as CCO Jo­han­na Merci­er hopes to meet the glob­al need by Oc­to­ber, ac­cord­ing to a Wall Street Jour­nal re­port.
Gilead re­ceived emer­gency FDA ap­proval for remde­sivir to treat Covid-19 back in May, with the com­pa­ny do­nat­ing treat­ments to the US gov­ern­ment for dis­tri­b­u­tion. The phar­ma start­ed sell­ing the drug this month, charg­ing $3,120 per course in the US and $2,340 in the EU.
The de­part­ment of Health and Hu­man Ser­vices makes up for al­most all of Gilead's remde­sivir sales, as HHS sec­re­tary Alex Azar an­nounced a pur­chase of 500,000 cours­es of the drug on June 29. This ac­counts for all Ju­ly pro­duc­tion and 90 per­cent of pro­duc­tion in each of Au­gust and Sep­tem­ber.
SVB Leerink's Ge­of­frey Porges cit­ed this HHS con­tract as a rea­son for op­ti­mism, ex­pect­ing Gilead to re­bound lat­er this year.
Due to remde­sivir's com­pli­cat­ed man­u­fac­tur­ing process, Gilead has strug­gled to keep up with ear­ly de­mand for the drug. The pan­dem­ic has al­so af­fect­ed sup­ply chains around the world, and Gilead has not gone un­touched in this re­gard.
Dur­ing the earn­ings call, Gilead said it ex­pects to sell about one mil­lion to 1.5 mil­lion remde­sivir treat­ments in the sec­ond half of 2020. With these sales po­ten­tial­ly off­set­ting sec­ond-quar­ter loss­es, Gilead projects rev­enue to fall be­tween the $23.3 bil­lion and $25 bil­lion range, up from $21.8-22.2 bil­lion.
The Wall Street Jour­nal al­so cit­ed an an­a­lyst from Cred­it Su­isse who not­ed that Gilead is in­di­cat­ing full remde­sivir sales to be around $3 bil­lion and $4.5 bil­lion.
Over­all, Gilead post­ed a $3.34 bil­lion loss in the sec­ond quar­ter, large­ly dri­ven by ex­pens­es re­lat­ed to their $4.9 bil­lion ac­qui­si­tion of Forty Sev­en back in March. Be­cause Covid-19 al­so af­fect­ed how and when pa­tients de­cid­ed to seek rou­tine health care, sales for Gilead's Bik­tarvy and De­scovy were al­so down for the quar­ter. — Max Gel­man
Japan pur­chas­es 120 mil­lion dos­es of Pfiz­er/BioN­Tech vac­cine can­di­date
The Covid-19 vac­cine can­di­date be­ing de­vel­oped by Pfiz­er and BioN­Tech has found a new buy­er — Japan.
The two com­pa­nies an­nounced Fri­day morn­ing that the Japan­ese gov­ern­ment has agreed to ac­quire 120 mil­lion dos­es of their mR­NA vac­cine, which would cov­er al­most 95 per­cent of the coun­try's pop­u­la­tion. Fi­nan­cial terms of the deal were not dis­closed but are con­tin­gent on the tim­ing of de­liv­ery and vol­ume of dos­es.
The deal is al­so sub­ject to the can­di­date's reg­u­la­to­ry ap­proval. As re­quest­ed by Japan, de­liv­er­ies of the vac­cine will start in the first half of 2021.
Pfiz­er is work­ing with BioN­Tech on four vac­cine pro­grams, two of which have re­ceived Fast Track des­ig­na­tion from the FDA. Ear­li­er this week, the com­pa­nies an­nounced the start of en­roll­ment for a Phase II/III study for the can­di­date BNT162b2, putting them on track for reg­u­la­to­ry re­view as ear­ly as Oc­to­ber.
That's not the can­di­date most an­a­lysts ex­pect­ed to pro­vide the foun­da­tion for Pfiz­er's vac­cine pro­gram, as BNT162b1 ap­peared more ex­cit­ing when pre­lim­i­nary da­ta dropped on Ju­ly 1. But BNT162b2 demon­strat­ed a bet­ter tol­er­a­bil­i­ty pro­file in Phase I/II, which end­ed up be­ing the de­cid­ing fac­tor along with T cell re­sponse. — Max Gel­man
For a look at all End­points News coro­n­avirus sto­ries, check out our spe­cial news chan­nel.
So­cial im­age: Daniel O'Day, Bloomberg via Get­ty