Covid-19 roundup: Mod­er­na sticks to Ju­ly for its Phase III as ru­mors swirl; Fol­low­ing US lead, EU buys up Covid-19 treat­ments
The Phase III might be de­layed from its orig­i­nal ear­ly Ju­ly goal, but Mod­er­na says it will still kick off the piv­otal study for what could ul­ti­mate­ly be the first Covid-19 vac­cine be­fore the end of the month.
A day af­ter Reuters re­port­ed that squab­bling be­tween the Cam­bridge biotech and gov­ern­ment reg­u­la­tors had held up the tri­al by about two weeks, Mod­er­na re­leased a state­ment say­ing that they had com­plet­ed en­roll­ment of their 650-per­son Phase II tri­al and were on track to be­gin Phase III by the end of the month. The pro­to­col for that study, which is meant to prove whether or not the vac­cine can pre­vent peo­ple from be­com­ing sick, has been fi­nal­ized, they said.
Al­though Mod­er­na did not con­firm the two-week set­back to Reuters, the com­pa­ny ac­knowl­edged it had de­layed de­liv­er­ing the tri­al pro­to­col to reg­u­la­tors and claimed that it de­cid­ed to de­lay the launch. Ac­cord­ing to the sources cit­ed by Reuters, the com­pa­ny dif­fered with reg­u­la­tors and oth­er ex­perts on the lev­el of pa­tient mon­i­tor­ing need­ed and what the bar for ef­fi­ca­cy should be.
The 30,000-per­son Phase III tri­al will be the first of sev­er­al con­duct­ed with gov­ern­ment as­sis­tance to test whether a Covid-19 vac­cine is ef­fec­tive. As­traZeneca is al­so ex­pect­ed to start their own large study this sum­mer, with J&J fol­low­ing there­after.
Mod­er­na said they have al­ready made enough dos­es of the vac­cine for their Phase III and are on track to ex­pand ca­pac­i­ty enough to make 500 mil­lion to 1 bil­lion dos­es per year start­ing in 2021. — Ja­son Mast
Eu­rope se­cures Actem­ra, MS drug as fight over treat­ment ac­cess heats up
An in­ter­na­tion­al fight to se­cure first ac­cess to ex­per­i­men­tal Covid-19 vac­cines has been brew­ing for months. Now, a sim­i­lar tug-of-war is un­fold­ing over treat­ments.
The US has been the most ag­gres­sive, re­ceiv­ing the first ma­jor sup­ply of remde­sivir through do­na­tions and then buy­ing up the en­tire­ty of Gilead's pro­duc­tion for Ju­ly, and 90% for Au­gust and Sep­tem­ber. Yes­ter­day, they al­so snared the first 70,000 to 300,000 treat­ment dos­es of Re­gen­eron's ex­per­i­men­tal an­ti­body treat­ment.
Now Eu­rope is try­ing to do the same with the drug de­vel­op­ers in its bor­ders, even if those treat­ments re­main un­proven. The Eu­ro­pean Com­mis­sion has inked deals with Roche for its IL-6 an­ti­body Actem­ra and Mer­ck KGaA for its in­ter­fer­on-be­ta an­ti­body, mak­ing them avail­able for how­ev­er many dos­es a mem­ber coun­try wants to buy, a source told Reuters Wednes­day.
The drugs are meant to tamp down the hy­per­ac­tive im­mune re­sponse that caus­es some of Covid-19's worst symp­toms, but they are far from proven. Actem­ra failed to help pa­tients with ear­ly-stage pneu­mo­nia last month, though some ret­ro­spec­tive analy­ses sug­gest it could be of use in lat­er-stages. Rebif, a mul­ti­ple-scle­ro­sis drug, is be­ing test­ed in sev­er­al stud­ies for its Covid-19 ef­fects. — Ja­son Mast
CEPI gives third ma­jor grant in ex­change for ac­cess to dos­es of vac­cine
The Coali­tion for Epi­dem­ic Pre­pared­ness has hand­ed out its third largest round of fund­ing yet for a Covid-19 vac­cine ef­fort, pour­ing $66 mil­lion in­to the Chi­nese biotech Clover Bio­phar­ma­ceu­ti­cals and their pro­tein-based vac­cine.
The new fund­ing will help push Clover's vac­cine through the Phase I tri­al it be­gan last month in Aus­tralia while al­so help­ing it scale up man­u­fac­tur­ing and pre­pare for a larg­er study to test whether it can ac­tu­al­ly pre­vent Covid-19. It's the sec­ond round of fund­ing CEPI has pro­vid­ed to Clover. They al­so made a $3.5 mil­lion in­vest­ment in April.
Like CEPI's oth­er re­cent large grants, the new fund­ing calls for Clover to pro­vide dos­es of its vac­cine to Co­v­ax, the pro­gram CEPI, WHO, and Gavi, the Vac­cine Al­liance set up to help eq­ui­tably dis­trib­ute vac­cines around the globe. Nei­ther CEPI nor Clover said how many dos­es the com­pa­ny would pro­vide, but in June, CEPI gave As­traZeneca near­ly $400 mil­lion in a deal that pro­vid­ed for 300 mil­lion dos­es. No­vavax al­so agreed to pro­vide dos­es in ex­change for a near­ly $400 mil­lion but did not spec­i­fy how many.
Clover's pro­gram is one of sev­er­al vac­cine can­di­dates that use Glax­o­SmithK­line's ad­ju­vant tech­nol­o­gy to boost im­mune re­spons­es. — Ja­son Mast
EU backs Os­i­vax's pur­suit of a uni­ver­sal vac­cine
The race to find a vac­cine for the nov­el coro­n­avirus con­tin­ues to heat up, as the Eu­ro­pean Com­mis­sion's pi­lot R&D arm taps French biotech Os­i­vax to head up its unique ap­proach to the re­search.
Aim­ing to de­vel­op a uni­ver­sal jab for the flu and Covid-19, Os­i­vax se­cured around $20 mil­lion in "blend­ed fi­nanc­ing" from the Eu­ro­pean In­no­va­tion Coun­cil. About $3 mil­lion comes from a Covid-19 "ac­cel­er­a­tor grant" and will go to­ward com­plet­ing Os­i­vax's sig­na­ture flu vac­cine, dubbed OVX836 and cur­rent­ly in Phase IIa. The rest will be in­clud­ed as part of Os­i­vax's Se­ries B fund­ing, which aims to launch the Phase IIb por­tion of the study.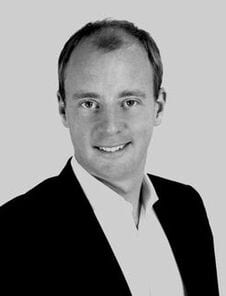 Alexan­dre Le Vert
"Sim­i­lar to in­fluen­za, which leads to reg­u­lar glob­al out­breaks, Covid-19 has the po­ten­tial to mu­tate," Os­i­vax CEO Alexan­dre Le Vert said in a state­ment. "The abil­i­ty to pro­tect peo­ple from the cur­rent and fu­ture coro­n­avirus strains is a tremen­dous op­por­tu­ni­ty for us and we are par­tic­u­lar­ly thank­ful for this fund­ing and the val­i­da­tion that it pro­vides our sci­ence and tech­nol­o­gy mov­ing for­ward."
Os­i­vax was one of on­ly 28 ap­pli­cants out of 1,400 to re­ceive an ac­cel­er­a­tor grant.
Crit­ics of the Eu­ro­pean Com­mis­sion — which in­clude Sanofi CEO Paul Hud­son — say they have dragged their feet in fund­ing Covid-19 re­search, at least com­pared to the re­sponse of the US gov­ern­ment. A "Eu­ro­pean Strat­e­gy," un­veiled June 17, out­lined the method­ol­o­gy the EU would choose to se­lect vac­cine can­di­dates, and an­nounced more than $11 bil­lion in funds raised from mem­ber coun­tries to com­mit to vac­cine re­search.
The French biotech sets it­self apart as a T cell vac­cine. By fo­cus­ing its tech­nol­o­gy on at­tack­ing a flu virus' nu­cle­o­pro­tein, which, un­like the rest of the virus, is much less like­ly to mu­tate, Os­i­vax hopes to not on­ly in­oc­u­late against cur­rent strains of the flu but al­so against fu­ture vari­ants.
Part of the OVX836 pro­gram will ap­ply this tech­nol­o­gy against SARS-CoV-2, the strain of coro­n­avirus that caus­es Covid-19. Os­i­vax's Se­ries B fund­ing is ex­pect­ed to fi­nance a way to prove the ef­fi­ca­cy of its vac­cine.
In­vest­ment bank Bpifrance al­so chipped in about $17 mil­lion as part of its pro­gram to fund pri­vate com­pa­nies seek­ing to find a COVID-19 vac­cine. — Max Gel­man
For a look at all End­points News coro­n­avirus sto­ries, check out our spe­cial news chan­nel.