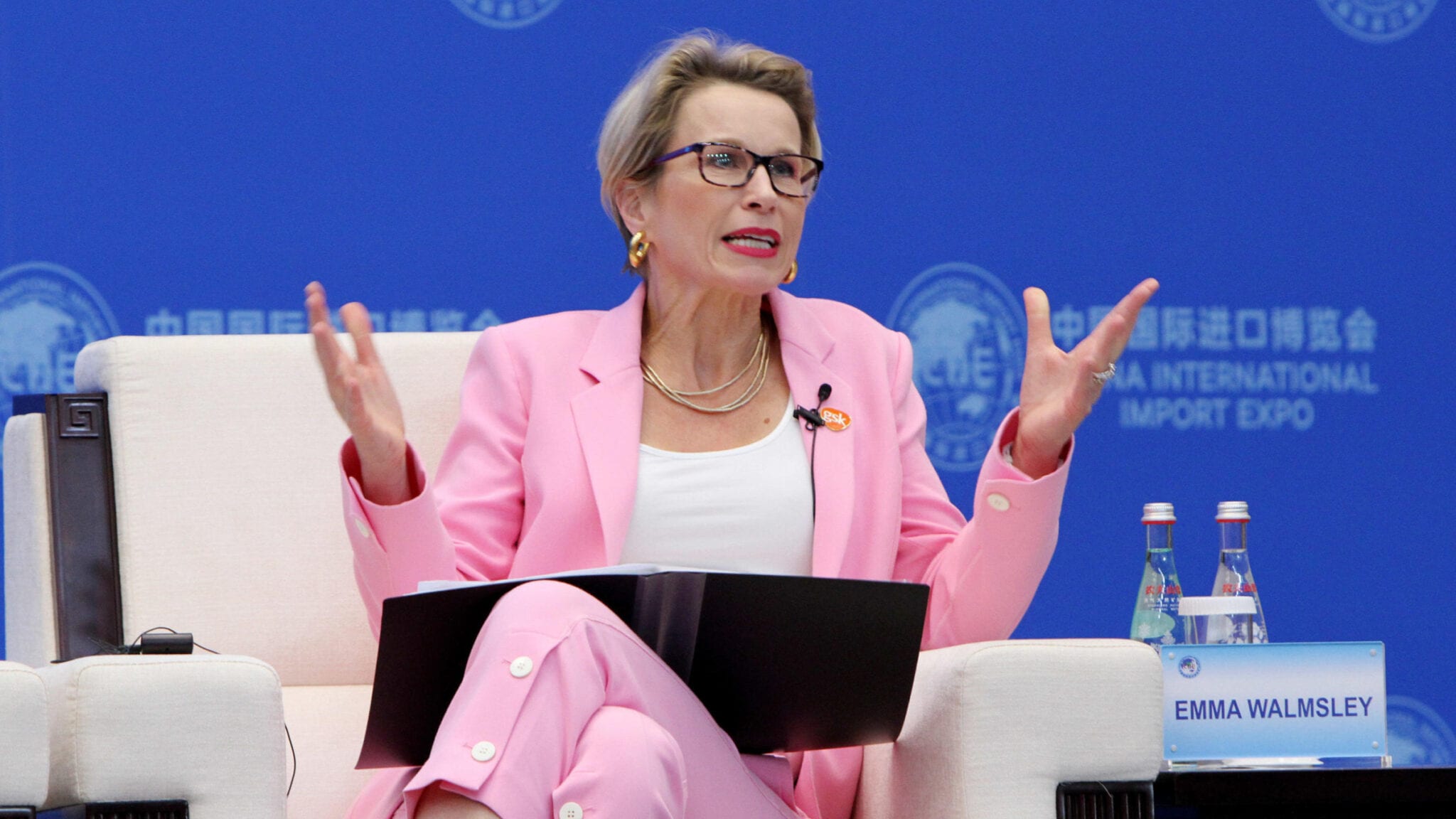 Emma Walmsley, GlaxoSmithKline CEO (Credit: Fang Zhe/Xinhua/Alamy Live News)
Covid-19 roundup: Glax­o­SmithK­line man­dates vac­cines as lat­est phar­ma to join the push; South Africa's As­pen wants to li­cense J&J jab
Glax­o­SmithK­line will join the grow­ing list of biotechs that man­date vac­ci­na­tions for its US em­ploy­ees, and a com­pa­ny spokesper­son said it is look­ing in­to UK pol­i­cy as well.
Com­ple­men­tary work­ers and vis­i­tors to its sites will al­so need to be ful­ly vac­ci­nat­ed, the com­pa­ny said. The pol­i­cy will be put in­to place in the next few weeks, and ex­cep­tions will be made for those with dis­abil­i­ties, med­ical con­di­tions or re­li­gious ex­emp­tions.
"At GSK and Vi­iV, the health and safe­ty of our em­ploy­ees are of para­mount im­por­tance," the com­pa­ny said in a state­ment. "To that end, we will now re­quire US em­ploy­ees to be ful­ly vac­ci­nat­ed against COVID-19, where al­lowed by law and where vac­cine sup­ply is read­i­ly avail­able."
Just last week, Mod­er­na came down with a man­date for all of its US em­ploy­ees to get vac­ci­nat­ed by Oct. 1. Pfiz­er, Eli Lil­ly, J&J, Io­n­is Phar­ma, No­var­tis and Gilead have all in­stalled man­dates as well. A re­cent poll con­duct­ed by End­points News found that 79% of our read­ers agreed with a man­date. An­oth­er 51% of the mid-Au­gust poll said that their com­pa­ny had man­dat­ed vac­cines.
South Africa's As­pen wants to li­cense J&J jab
A South African man­u­fac­tur­er of Covid-19 vac­cines that re­cent­ly got a big source of fund­ing from the US gov­ern­ment is look­ing to to get a li­cense to make the J&J jab.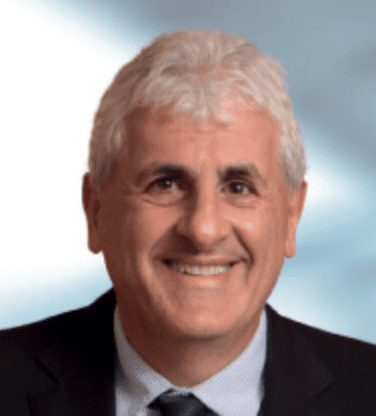 Stephen Saad
As­pen Phar­ma­care's CEO Stephen Saad told Reuters that he is look­ing to mod­el the busi­ness plan off of In­dia's Serum In­sti­tute.
"At the mo­ment, J&J could take all the prod­uct we make be­cause it's their prod­uct, and sell it to Eu­rope, for ex­am­ple, sell it to the U.S. or Ko­rea, wher­ev­er they choose to. We have no say in that," he told Reuters.
The US gov­ern­ment dumped $200 mil­lion in­to As­pen's plant in Gqe­ber­ha to ex­pand pro­duc­tion. But J&J has been ex­port­ing the mil­lions of dos­es that were bot­tled and pack­aged in South Africa to Eu­rope. It's hap­pen­ing at a time when Africa is des­per­ate­ly need­ing to get shots in­to arms of its peo­ple. Just 2% of Africans are vac­ci­nat­ed, com­pared with more than 60% of adults in Eu­rope.
Saad went on CNN in Ju­ly and talked about build­ing up vac­cine ca­pac­i­ty for the con­ti­nent.
"You don't have any ca­pac­i­ty, you don't have any prod­uct. No one's go­ing to sup­ply you prod­uct be­fore their own coun­try so at best you have your own ca­pac­i­ty," Saad told CNN.
As­traZeneca and EU to set­tle vac­cine short­age out of court
Af­ter months of dis­put­ing the time­li­ness of As­traZeneca's de­liv­ery of vac­cines to Eu­rope, the Eu­ro­pean Com­mis­sion and the drug­mak­er have reached a set­tle­ment and end­ed lit­i­ga­tion in Brus­sels.
The set­tle­ment leaves As­traZeneca com­mit­ting 60 mil­lion dos­es of Vaxzevria to the EU by the end of Q3 2021, and 75 mil­lion by the end of Q4. It al­so has an­oth­er 65 mil­lion shots on the books for Q1 2022. Eu­ro­pean Com­mis­sion­er for Health and Food Safe­ty Stel­la Kyr­i­akides an­nounced the set­tle­ment on Twit­ter on Fri­day morn­ing.
The #As­traZeneca vac­cine is a safe & ef­fec­tive #COVID19 💉that is sav­ing lives across the 🌍every day.
Our ef­forts to fur­ther in­crease #COVID19 man­u­fac­tur­ing ca­pac­i­ty & vac­ci­na­tions across the EU and the world will con­tin­ue un­abat­ed. Vac­cine sol­i­dar­i­ty is & re­mains our trade­mark.

— Stel­la Kyr­i­akides (@SKyr­i­akidesEU) Sep­tem­ber 3, 2021
"Vac­cine sol­i­dar­i­ty is and re­mains our trade­mark," she tweet­ed.
The Eu­ro­pean Com­mis­sion filed a law­suit against the drug­mak­er in May, crit­i­ciz­ing it for a lack of a re­li­able plan to en­sure de­liv­er­ies.
For a look at all End­points News coro­n­avirus sto­ries, check out our spe­cial news chan­nel.