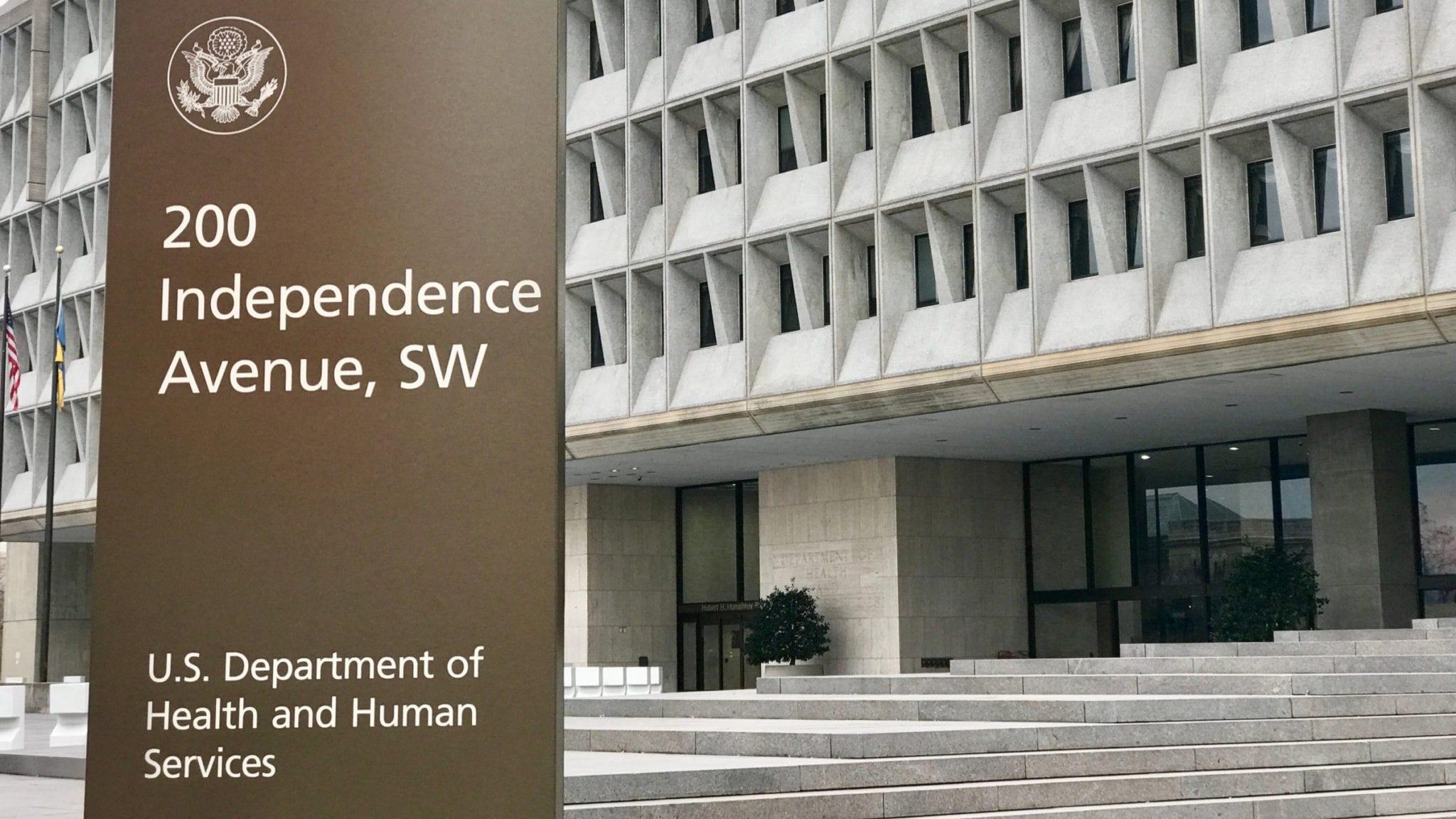 Covid-19 roundup: HHS may strug­gle to ab­sorb Op­er­a­tion Warp Speed; Eu­rope has no plans for a fourth vac­cine dose
Op­er­a­tion Warp Speed, per­haps the great­est achieve­ment of the for­mer Trump ad­min­is­tra­tion, prompt­ly de­liv­ered Covid-19 vac­cine sup­plies na­tion­wide when they be­came avail­able, thanks to col­lab­o­ra­tions be­tween HHS and the De­part­ment of De­fense, while help­ing to fund and aid the man­u­fac­ture of bil­lions of dos­es.
But since the Biden ad­min­is­tra­tion took over a year ago, act­ing FDA com­mis­sion­er Janet Wood­cock tran­si­tioned out of her role as the ther­a­peu­tics lead in Warp Speed, which has been con­vert­ed in­to a new op­er­a­tion with­out the fan­cy name (now known as the "HHS-DOD COVID-19 Coun­ter­mea­sures Ac­cel­er­a­tion Group"), and as of the start of 2022, the De­part­ment of De­fense is no longer help­ing HHS on the pro­gram.
Ac­cord­ing to a new re­port from the Gov­ern­ment Ac­count­abil­i­ty Of­fice on Thurs­day, that tran­si­tion away from DOD will be tough for the HHS, which might not be equipped to take on the Warp Speed skele­ton with­out DOD re­sources and skilled per­son­nel.
"It's un­clear whether HHS is ready to ful­ly as­sume all re­spon­si­bil­i­ties, es­pe­cial­ly those for­mer­ly led by DOD. HHS has as­sessed its work­force ca­pa­bil­i­ties, but it hasn't ad­dressed the loss of DOD of­fi­cials with spe­cial­ized skills," GAO said. "More­over, HHS does not have a sched­ule that is con­sis­tent with best prac­tices to help it man­age re­main­ing vac­cine-re­lat­ed ac­tiv­i­ties."
The HHS did not con­cur with GAO's rec­om­men­da­tion on work­force needs, and GAO said it re­vised this rec­om­men­da­tion based on up­dat­ed in­for­ma­tion, but "main­tains that it con­tin­ues to be valid."
Mean­while, Texas Re­pub­li­can Rep. Michael Burgess in­tro­duced a bill re­cent­ly that would in­te­grate the process be­hind Warp Speed in­to the FDA. The bill al­so calls on FDA to "col­lect in­ter­im da­ta that would al­low for par­al­lel as­sess­ments of the safe­ty and ef­fec­tive­ness of mul­ti­ple drugs and bi­o­log­i­cal prod­ucts and the par­al­lel ap­proval or li­cen­sure of mul­ti­ple drugs and bi­o­log­i­cal prod­ucts, in­clud­ing through the con­duct of con­cur­rent clin­i­cal tri­als." — Zachary Bren­nan
Eu­rope has no plans for a fourth Covid-19 vac­cine dose
As coun­tries de­bate whether to ad­min­is­ter a sec­ond boost­er vac­cine to bat­tle Omi­cron, the Eu­ro­pean Med­i­cines Agency re­cent­ly made clear that this is not the di­rec­tion in which it's plan­ning to move.
The EMA an­nounced ear­li­er this week that a fourth dose is — at the mo­ment — off the ta­ble for the gen­er­al pop­u­la­tion, the agency said in a se­ries of mes­sages on Twit­ter.
EMA has not yet seen da­ta on the 4th dose. Cur­rent­ly, there is no ev­i­dence for the need of a 4th dose in the gen­er­al pop­u­la­tion with the cur­rent #COVID19vac­cines. #EMA­Press­er

— EU Med­i­cines Agency (@EMA_News) Jan­u­ary 18, 2022
The EMA did ac­qui­esce slight­ly, say­ing that it would be rea­son­able for pub­lic health au­thor­i­ties to con­sid­er giv­ing a fourth dose to those with se­vere­ly weak­ened im­mune sys­tems and who have al­ready had three dos­es of a Covid-19 vac­cine.
The agency went on to ad­dress vac­cines de­signed to tar­get the Omi­cron vari­ant.
"Ap­proval of Covid-19 vac­cines with a dif­fer­ent com­po­si­tion re­quires clin­i­cal da­ta that show a su­pe­ri­or im­mune re­sponse than the one gen­er­at­ed by the boost­ers cur­rent­ly avail­able," the agency said.
Re­search on the ef­fec­tive­ness of a fourth dose against Omi­cron has been spot­ty. A study among health­care work­ers in Is­rael found that while the fourth dose does in­crease an im­mune re­sponse, it's like­ly not enough to pre­vent in­fec­tion from Omi­cron, though it could boost pro­tec­tion against se­vere dis­ease. — Paul Schloess­er