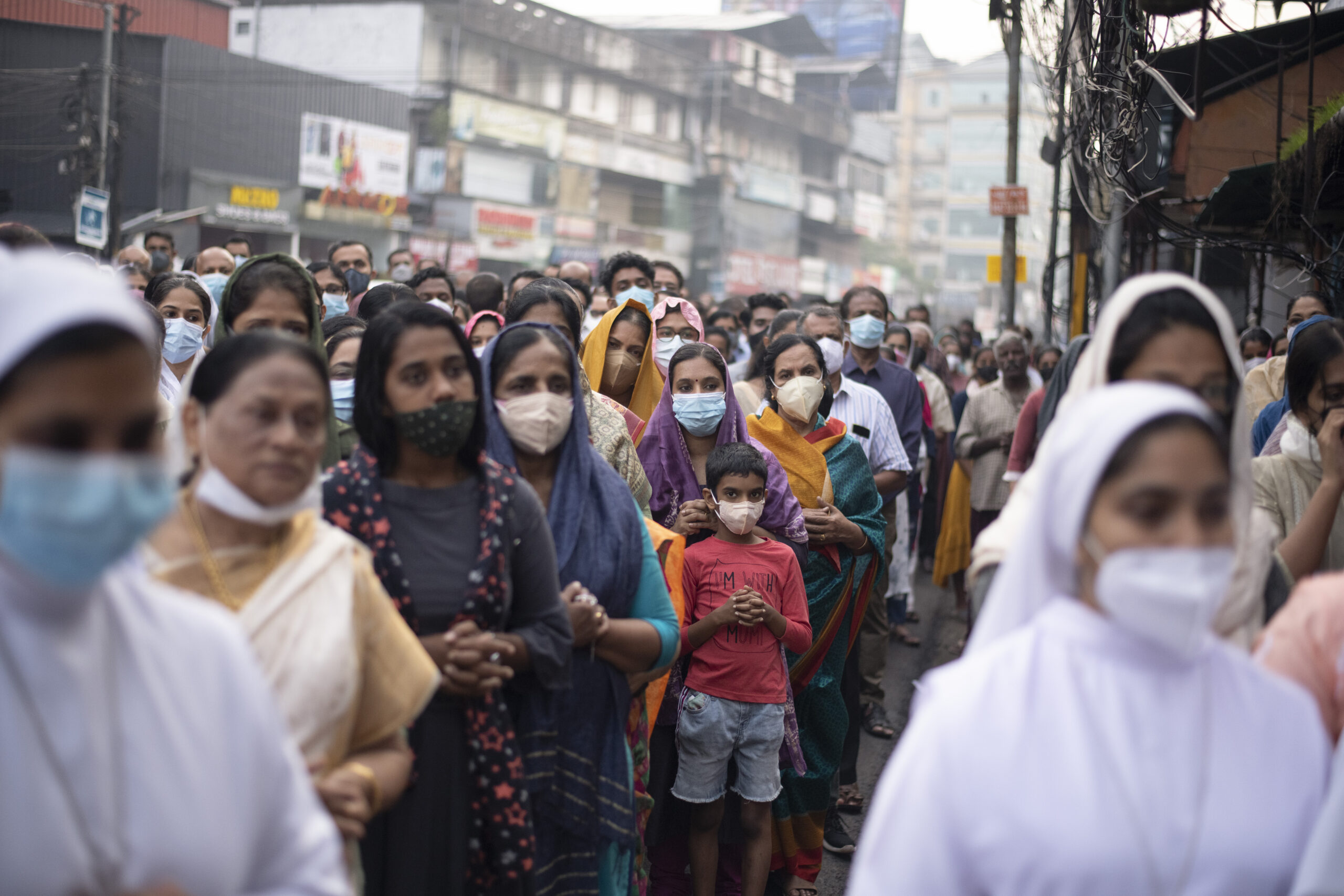 Kochi, Kerala state, India, April 10, 2022 (AP Photo/R S Iyer, File)
Covid-19 roundup: New Omi­cron sub­vari­ant first found in In­dia sparks de­bate on sever­i­ty; Ap­proval for Sh­ionogi's oral treat­ment de­layed
With the rise of Omi­cron last year, there have been a few sub­vari­ants in­tro­duced — es­pe­cial­ly BA.2 and BA.5 in the US. Now, there's an­oth­er one but it's most­ly con­fined to In­dia.
BA.2.75, first dis­cov­ered in late May/ear­ly June in In­dia, is yet an­oth­er sub­vari­ant of Omi­cron. Pri­mar­i­ly dom­i­nant in In­dia, sam­ples have been found in Nepal, Japan, Aus­tralia, and oth­er coun­tries such as New Zealand and the US in low amounts.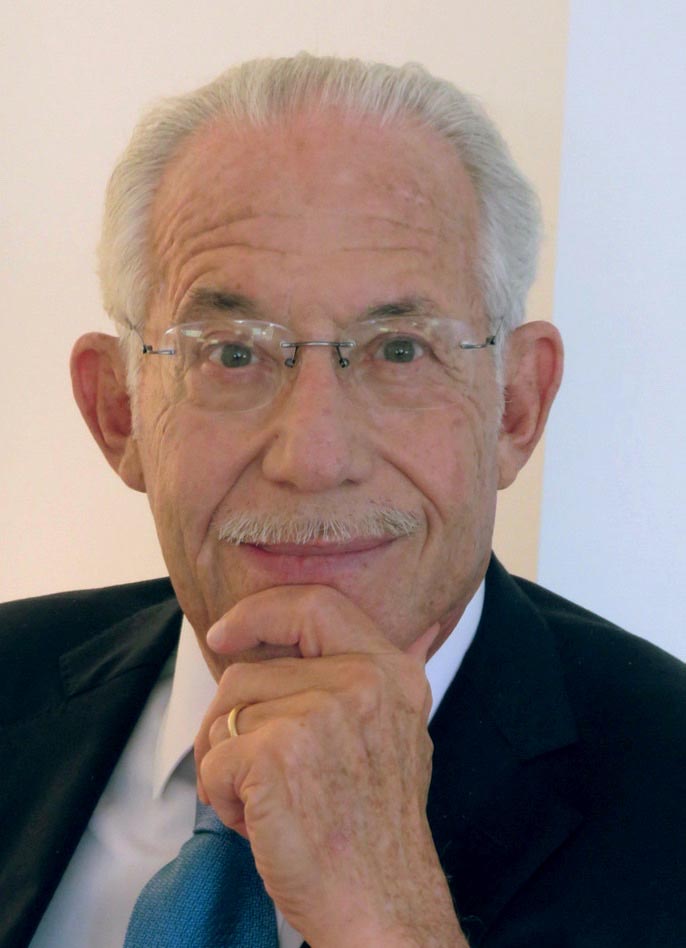 William Hasel­tine
Nick­named "Cen­tau­rus," the vari­ant has con­cerned a few sci­en­tists. Tom Pea­cock, a vi­rol­o­gist at Im­pe­r­i­al Col­lege Lon­don, told Sci­ence that the new vari­ant does not look like a new Omi­cron vari­ant — rather an en­tire­ly new vari­ant in part to some ma­jor ge­nom­ic changes.
"This looks ex­act­ly like Al­pha did, or Gam­ma or Be­ta," Pea­cock added.
For­mer Har­vard Med­ical School pro­fes­sor William Hasel­tine wrote in an ar­ti­cle at Forbes that an ini­tial study look­ing at BA.2.75 in­di­cat­ed that on­ly three treat­ments could be ef­fec­tive against the new sub­vari­ant if it be­comes dom­i­nant: Cell­tri­on's reg­dan­vimab, GSK and Vir's sotro­vimab, and tix­agevimab, half of As­traZeneca's Evusheld.
A study from the New Eng­land Jour­nal of Med­i­cine pub­lished yes­ter­day not­ed that the dom­i­nant Omi­cron sub­vari­ant right now is less sus­cep­ti­ble to Evusheld.
How­ev­er, some peo­ple think that the sub­vari­ant will not catch on as the dom­i­nant vari­ant of ex­pres­sion on the glob­al/West­ern stage. As Scripps Re­search Trans­la­tion­al In­sti­tute founder and di­rec­tor Er­ic Topol tweet­ed out:
BA.2.75 is a scari­ant. It is not spread­ing any­where be­sides a cou­ple of provinces in In­dia with­out BA.5 to com­pete with. There will be oth­er new vari­ants to be con­cerned about but it does­n't look like this is one of them. https://t.co/zDACBOUM­gR

— Er­ic Topol (@Er­ic­Topol) Ju­ly 19, 2022
South Africa's CERI (Cen­ter for Epi­dem­ic Re­sponse and In­no­va­tion) di­rec­tor Tulio de Oliveira con­curred.
I dis­agree that B.2.75 or Cen­tau­rus is of con­cern. In spite of me­dia & Twit­ter hype:

1 – Very low in­crease of cas­es and deaths In­dia
2 – B.2.75 is not in­creas­ing in preva­lence any­where
3 – No da­ta sug­gest­ing change in neu­tral­iza­tion or path­o­genic­i­ty.

Don't Be­lieve the Hype! https://t.co/Sv4dawh­bAj

— Tulio de Oliveira (@Tuliod­na) Ju­ly 18, 2022
BA.5 is cur­rent­ly the dom­i­nant vari­ant in the US, mak­ing up more than 50% of all Covid-19 cas­es. BA.2 used to be more dom­i­nant in ear­ly 2022, as one of the treat­ments for it, GSK and Vir's sotro­vimab, was pulled from the mar­ket in April due to the lost ef­fi­ca­cy. While the pair hasn't giv­en up on sotro­vimab — look­ing to file for full FDA ap­proval this year — sev­er­al ther­a­pies in the US ar­ma­men­tar­i­um in the fight against Covid-19 have been ren­dered less ef­fec­tive against BA.2.
Sh­iono­gi share price falls af­ter health min­istry de­lays ap­proval Covid-19 oral treat­ment — re­port
Sh­iono­gi's Covid-19 oral treat­ment did not win ap­proval for emer­gency use.
A re­port from Reuters in­di­cat­ed that Sh­iono­gi's treat­ment failed to get the nod from a health min­istry pan­el — lead­ing the biotech's share price to ini­tial­ly fall 15% be­fore slow­ing com­ing back up.
The pan­el vot­ed to wait for more da­ta from on­go­ing clin­i­cal tri­als and con­tin­ue dis­cus­sions on the drug, ac­cord­ing to Reuters. The re­port al­so not­ed that the Japan­ese biotech was look­ing to have the third oral pill ap­proved in the coun­try to treat Covid-19 — be­hind Pfiz­er's Paxlovid and Mer­ck's Lagevrio.
The biotech an­nounced a year ago that it was start­ing clin­i­cal tri­als, putting it­self months be­hind the two Big Phar­ma com­peti­tors.
The re­port al­so not­ed that Sh­iono­gi had signed an agree­ment to sell close to a mil­lion dos­es to the Japan­ese gov­ern­ment, pend­ing the drug's ap­proval. This de­lay was al­so not the first de­lay for the biotech — as Reuters not­ed, "Last month a health min­istry pan­el post­poned a rul­ing on the drug be­cause of un­cer­tain­ty over its ef­fec­tive­ness, as well as an­i­mal stud­ies show­ing it could pose a risk to preg­nan­cies."