Covid-19 roundup: EMA rec­om­mends Mod­er­na vac­cine for au­tho­riza­tion; Wood­cock re­turns to FDA as Hahn ad­vi­sor — re­ports
Af­ter de­lay­ing its de­ci­sion ear­li­er this week, the EMA an­nounced it has for­mal­ly rec­om­mend­ed au­tho­riz­ing Mod­er­na's Covid-19 vac­cine.
Reg­u­la­tors came to the de­ci­sion Wednes­day morn­ing, mark­ing the sec­ond vac­cine giv­en au­tho­riza­tion in Eu­rope fol­low­ing Pfiz­er and BioN­Tech. EMA had pre­vi­ous­ly sched­uled a dead­line for Jan. 12 to reach a de­ci­sion.
The ball will now head to the Eu­ro­pean Com­mis­sion's court, which has the fi­nal say on any opin­ions giv­en by the EMA and CHMP. Should the body give it the thumbs up — a vir­tu­al cer­tain­ty — the EU would be­come the fourth to OK the vac­cine, fol­low­ing au­tho­riza­tions in the US, Cana­da and Is­rael.
Wednes­day's de­ci­sion comes about one week af­ter Mod­er­na locked down a deal with Swedish CD­MO Re­ci­pharm for work on an undis­closed por­tion of Mod­er­na's vac­cine sup­ply out­side of the US.
Back in De­cem­ber, the Eu­ro­pean Com­mis­sion ex­er­cised an op­tion to pur­chase 80 mil­lion ad­di­tion­al dos­es of Mod­er­na's shot, bring­ing its com­mit­ment to 160 mil­lion dos­es. — Max Gel­man
Wood­cock back at FDA as Hahn ad­vi­sor
For­mer CDER di­rec­tor Janet Wood­cock is re­port­ed­ly back at the FDA af­ter step­ping aside to join Op­er­a­tion Warp Speed.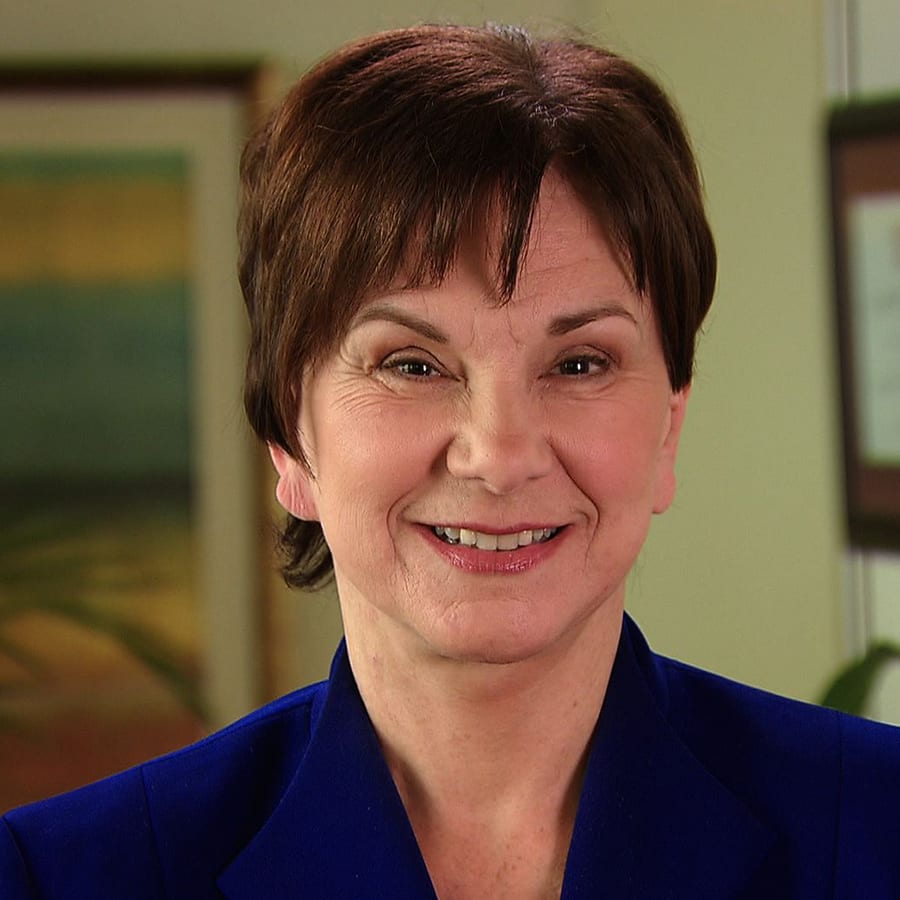 Janet Wood­cock
Wood­cock has joined the agency as prin­ci­pal med­ical ad­vi­sor to FDA com­mis­sion­er Stephen Hahn, ac­cord­ing to an in­ter­nal email ob­tained by Politi­co. She will still re­tain her role with OWS and re­main re­cused from de­ci­sion-mak­ing sur­round­ing Covid-19 ther­a­peu­tics.
Ad­di­tion­al­ly, Wood­cock is ex­pect­ed to work on the agency's Covid-19 Pan­dem­ic Re­cov­ery Pre­pared­ness Plan (PREPP) ini­tia­tive with Anand Shah, deputy com­mis­sion­er for med­ical and sci­en­tif­ic Af­fairs, per a Bio­Cen­tu­ry re­port. The ini­tia­tive, which launched in Au­gust, aims to fig­ure out how Covid-19 pol­i­cy can be im­proved.
Wood­cock, along with Pe­ter Marks, re­cused her­self back in May af­ter join­ing OWS when an ad­vo­ca­cy group ar­gued their roles close to the White House could pose a con­flict of in­ter­est. Giv­en that the pair were ex­pect­ed to help meet Pres­i­dent Trump's goal of hav­ing a vac­cine by the No­vem­ber elec­tion, crit­ics ar­gued they were not the best judges of the da­ta. — Max Gel­man
NIH, Mod­er­na study pos­si­bil­i­ty of halv­ing vac­cine dose
It may be two months be­fore Mod­er­na and the NIH can con­clude whether they can halve their vac­cine dose and pro­vide the same lev­el of pro­tec­tion, there­by dou­bling the sup­ply.
The idea was first brought to the fore by Mon­cef Slaoui, the head of Op­er­a­tion Warp Speed, who pro­posed slash­ing the Mod­er­na vac­cine dose from 100 μg to 50 μg based on da­ta from a sub­group, aged 18 to 55, who re­ceived that reg­i­men in a Phase II. But the FDA was much less en­thu­si­as­tic about it, is­su­ing a state­ment one day lat­er to say that sug­gest­ing changes to the au­tho­rized dose and sched­ule is "pre­ma­ture."
The stakes are high be­cause with two emer­gency use au­tho­riza­tions so far, the US has or­dered enough vac­cines for on­ly 185 mil­lion Amer­i­cans out of 300 mil­lion. Vac­ci­na­tions have lagged se­ri­ous­ly be­hind fed­er­al pro­jec­tions of dis­trib­ut­ing 20 mil­lion dos­es by the end of 2020 — less than 5 mil­lion shots have been giv­en so far — but once the cur­rent batch­es are used up, short­ages could oc­cur.
John Mas­co­la
"The to­tal sup­ply of vac­cine has al­ways been a con­cern," John Mas­co­la, di­rec­tor of the NIH's Vac­cine Re­search Cen­ter, told the New York Times, "It's im­por­tant to do these analy­ses that we're do­ing, and have all that da­ta in our pock­et in the event that there's a need to use it."
The FDA will have to sign off on any dos­ing changes.
A few oth­er so­lu­tions have been float­ing around. Soon af­ter Pfiz­er and BioN­Tech be­gan rolling out their mR­NA vac­cine, phar­ma­cists dis­cov­ered that they could ex­tract one, or some­times two, more dos­es out of a vial even af­ter get­ting the rec­om­mend­ed 5 dos­es. The FDA quick­ly ad­vised that those ex­tra dos­es can be found as long as dif­fer­ent vials aren't mixed to­geth­er.
Oth­ers — and the UK serves as the most no­table ex­am­ple — have ad­vo­cat­ed for pri­or­i­tiz­ing get­ting the first dos­es to more peo­ple rather than mak­ing sure peo­ple get both dos­es on time.
Pfiz­er and BioN­Tech test­ed a reg­i­men of two dos­es giv­en 21 days apart in their Phase III tri­als. The UK ini­tial­ly rec­om­mend­ed that the sec­ond shot be ad­min­is­tered 21 to 28 days af­ter the first, but it's al­tered the guide­lines to al­low for a gap of up to 12 weeks — an ap­proach spelled out in its au­tho­riza­tion of an­oth­er vac­cine de­vel­oped by As­traZeneca and Ox­ford.
Both Pfiz­er and BioN­Tech have said that there's no ev­i­dence to sup­port this al­ter­na­tive dos­ing sched­ule. On Tues­day, the WHO gave its rec­om­men­da­tion of keep­ing the vac­ci­na­tions with­in 21 to 28 days but added "a pro­vi­sion for coun­tries in ex­cep­tion­al cir­cum­stances of (Pfiz­er) vac­cine sup­ply con­straints to de­lay the ad­min­is­tra­tion of the sec­ond dose for a few weeks in or­der to max­imise the num­ber of in­di­vid­u­als ben­e­fit­ing from a first dose."
"We … to­tal­ly ac­knowl­edge that coun­tries may see needs to be even more flex­i­ble in terms of ad­min­is­tra­tion of the sec­ond dose," Joachim Hom­bach, ex­ec­u­tive of WHO's Strate­gic Ad­vi­so­ry Group of Ex­perts on Im­mu­niza­tion, told re­porters. "But it is im­por­tant to note that there is very lit­tle … em­pir­i­cal da­ta from the tri­als that un­der­pin this type of rec­om­men­da­tion."
I have ad­vo­cat­ed vac­ci­nat­ing more folks quick­ly, wor­ry­ing less if 2nd dose goes in a lit­tle late

Was asked twice to­day whether states should do this against FDA guid­ance

No

Ab­solute­ly not

Let's per­suade @US_FDA with de­bate, da­ta

But un­der­min­ing FDA would harm pub­lic health

— Ashish K. Jha, MD, MPH (@ashishkjha) Jan­u­ary 5, 2021
Pfiz­er/BioN­Tech score new au­tho­riza­tion in Colom­bia
Colom­bia has be­come the lat­est coun­try to au­tho­rize the Pfiz­er/BioN­Tech Covid-19 vac­cine for emer­gency use, paving the way for a roll­out in Feb­ru­ary.
It's struck a deal to buy 10 mil­lion dos­es of the vac­cine, which would go first to those 60 or old­er with co-mor­bidi­ties and health work­ers. The coun­try has al­so se­cured shots from As­traZeneca/Ox­ford, Janssen and the CO­V­AX coali­tion led by the WHO.
Mex­i­co, Chile and Cos­ta Ri­ca were the first Latin Amer­i­can coun­tries to start mass vac­ci­na­tion with the mR­NA jab de­vel­oped by the US and Ger­man part­ners. Mean­while, Ar­genti­na opt­ed for Rus­sia's ade­n­ovirus-based Sput­nik V for its ini­tial cam­paign and Brazil has pre-or­dered from Chi­na's Sino­vac a vac­cine that was be­ing test­ed lo­cal­ly. — Am­ber Tong
For a look at all End­points News coro­n­avirus sto­ries, check out our spe­cial news chan­nel.