Covid-19 roundup: As­traZeneca ships first CO­V­AX dos­es as Cana­da rec­om­mends against 65+ use; In­ovio, still stuck in PhI­II, to re­spond to FDA in May
As­traZeneca's Covid-19 vac­cine has had a bumpy ride, but the promi­nent drug­mak­er is ready to start sup­ply­ing their shots to CO­V­AX.
The first dos­es of the As­traZeneca/Ox­ford vac­cine were shipped to Ghana and Cote D'Ivoire, As­traZeneca an­nounced Tues­day, with more set to be­gin ar­riv­ing this week in the Philip­pines, In­done­sia, Fi­ji, Mon­go­lia and Moldo­va. For many of these coun­tries, these dos­es rep­re­sent their first Covid-10 vac­cines, As­traZeneca said.
Pub­lic doc­u­ments from mid-Jan­u­ary re­leased by Gavi, one of the or­ga­ni­za­tions be­hind the CO­V­AX ef­fort, showed As­traZeneca and the Serum In­sti­tute have teamed up to pro­vide 550 mil­lion shots. As­traZeneca it­self is al­so giv­ing an­oth­er 170 mil­lion dos­es on its own.
Tues­day's an­nounce­ments comes a few days af­ter Cana­da au­tho­rized the vac­cine for use in adults old­er than 18. But not all has been peachy up north, with the coun­try's im­mu­niza­tion ad­vi­so­ry pan­el Mon­day rec­om­mend­ing against us­ing the shot to in­oc­u­late in­di­vid­u­als old­er than 65, Reuters re­port­ed, cit­ing a lack of ef­fi­ca­cy in­for­ma­tion in that age group.
In its de­ci­sion to green­light the shot Fri­day, the Cana­di­an drug reg­u­la­tor Health Cana­da said there are too few da­ta to es­ti­mate how ef­fec­tive the shot could be among the 65-and-up age group. But it al­so not­ed "emerg­ing re­al world ev­i­dence" in places us­ing the shot, such as Scot­land, sug­gests a po­ten­tial ben­e­fit and no safe­ty con­cerns.
As­traZeneca has en­coun­tered sig­nif­i­cant head­winds in its ef­forts to de­vel­op a Covid-19 vac­cine. They were the first com­pa­ny to re­port a se­vere ad­verse event in one of their Phase III tri­als back in Sep­tem­ber, when a healthy British vol­un­teer in the vac­cine arm de­vel­oped what was thought to be a rare neu­ro­log­i­cal dis­or­der.
The set­back caused a glob­al tri­al hold, and while it re­sumed quick­ly over­seas, the tri­al took longer to get go­ing again in the US. Britain and the EU have since au­tho­rized the shot for use, but it's still await­ing the green light state­side.
But those au­tho­riza­tions haven't lift­ed the drug­mak­er's strug­gles, ei­ther. Ten­sions be­tween As­traZeneca and EU have spilled over in­to pub­lic view, with both par­ties trad­ing blows af­ter the com­pa­ny said it wouldn't be able to de­liv­er the amount of vac­cines promised in its con­tracts.
Some EU mem­bers, such as Italy, have ques­tioned whether they're al­lowed to sue As­traZeneca for reneg­ing on its deal. But when the EU ac­ci­den­tal­ly pub­lished the com­pa­ny's con­tract with redac­tions that were eas­i­ly re­moved by in­ter­net sleuths and Ger­man jour­nal­ists, the text ap­peared to back up CEO Pas­cal So­ri­ot's claim that the shots promised fell un­der a "best ef­fort" clause, forc­ing the EU in­to apol­o­giz­ing.
On top of that, peo­ple in coun­tries where the As­traZeneca shot has been au­tho­rized are re­port­ed­ly shun­ning the vac­cine in fa­vor of mR­NA-based shots with high­er topline ef­fi­ca­cy lev­els.
In­ovio won't re­spond to FDA un­til May as PhI­II still un­der hold
In­ovio's vac­cine is still on par­tial clin­i­cal hold by the FDA, and it doesn't ap­pear that the hold is go­ing away any­time soon.
In a 10-K fil­ing sub­mit­ted to the SEC on Mon­day, In­ovio said they are plan­ning to re­spond to reg­u­la­tors in May, rough­ly eight months af­ter the agency pressed the pause but­ton on their INO-4800 pro­gram. That com­mu­ni­ca­tion would be fol­lowed by an­oth­er 30-day pe­ri­od to see what the FDA has to say about any po­ten­tial ques­tions.
And they read­i­ly ad­mit that their ef­forts may end up be­ing fruit­less.
"We do not know whether our planned Phase 3 clin­i­cal tri­al will be­gin on time or be com­plet­ed on sched­ule, if at all," In­ovio wrote in the 10-K.
The FDA placed the hold on the Phase III por­tion of a Phase II/III tri­al in Sep­tem­ber due to ques­tions about the de­vice that will be used to de­liv­er In­ovio's shot di­rect­ly to the skin. Ac­cord­ing to an In­ovio state­ment from De­cem­ber, the com­pa­ny plans on an­swer­ing those re­main­ing ques­tions in the Phase II part of the study.
In Jan­u­ary, In­ovio part­nered with Ad­vac­cine Bio­phar­ma­ceu­ti­cals Suzhou to de­vel­op and com­mer­cial­ize the vac­cine can­di­date in Chi­na, Hong Kong, Tai­wan and Macau. In ad­di­tion to $3 mil­lion up­front, Ad­vac­cine promised up to $108 mil­lion in mile­stone pay­ments.
But the vac­cine set­backs have not hurt In­ovio's cash flow. In a fourth-quar­ter and full-year earn­ing re­port re­leased Mon­day, the com­pa­ny said it raised $454 mil­lion in 2020.
No­vavax asks FDA to con­sid­er glob­al da­ta
With three vac­cines now au­tho­rized for use in the US, No­vavax has re­port­ed­ly ap­proached the FDA to ac­cel­er­ate its path to be­come the fourth.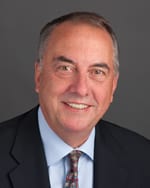 Stan­ley Er­ck
The biotech's CEO Stan­ley Er­ck has asked reg­u­la­tors to con­sid­er tri­al da­ta from the UK and South Africa as part of its EUA, ac­cord­ing to a Ya­hoo! Fi­nance re­port Mon­day, say­ing that wait­ing for US re­sults would de­lay a de­ci­sion by a "cou­ple of months." Er­ck made the com­ments in an earn­ings call Mon­day af­ter­noon, and said he hopes No­vavax will have shipped 110 mil­lion vac­cine dos­es by Ju­ly.
He sep­a­rate­ly told Ya­hoo! Fi­nance that the FDA has done this be­fore and hopes it can do so in this in­stance as well.
Er­ck com­pared the US au­tho­riza­tion process to that in the UK, where reg­u­la­tors ac­cept da­ta on a rolling ba­sis. British of­fi­cials are set to an­a­lyze their glob­al Phase III tri­al da­ta by the end of the month, which showed in Jan­u­ary the shot was 89.3% ef­fec­tive in the UK, but on­ly 49.4% ef­fec­tive in the tri­al's South Africa arm.
If all goes well in Britain, the coun­try could au­tho­rize the vac­cine in May, Er­ck said.
No­vavax's US tri­al on­ly re­cent­ly com­plet­ed its 30,000-pa­tient en­roll­ment af­ter mul­ti­ple de­lays, how­ev­er. In the mean­time, the com­pa­ny is look­ing to ramp up pro­duc­tion of its shots, and last month upped its com­mit­ment to CO­V­AX to pro­vide 1.1 bil­lion shots to the glob­al vac­cine eq­ui­ty ef­fort. Hav­ing part­nered al­ready with sev­er­al glob­al man­u­fac­tur­ers, No­vavax is aim­ing to reach full pro­duc­tion ca­pac­i­ty — 2 bil­lion shots per year — by mid-2021.
The Covid-19 pan­dem­ic has of­fered No­vavax the best fi­nan­cial news it's had in years thanks to a $1.6 bil­lion Warp Speed con­tract, hav­ing teetered on in­sol­ven­cy pri­or to 2020. No­vavax $NVAX shares trad­ed be­low $4 apiece at the end of 2019, but since then have risen near­ly 6,700%.
Fau­ci push­es back on 'first shots first' push
Af­ter some de­bate that the US should un­der­take a "first shots first" strat­e­gy, in get­ting first vac­cine dos­es out to as many peo­ple as pos­si­ble, NI­AID chief An­tho­ny Fau­ci pumped the brakes Mon­day evening.
Fau­ci said the US gov­ern­ment will con­tin­ue its two-shot dos­ing plan for the Pfiz­er/BioN­Tech and Mod­er­na vac­cines, per the Wash­ing­ton Post. He not­ed that while the strat­e­gy has os­ten­si­bly worked in Britain, it wouldn't make sense to do so in the US.
Not on­ly would get­ting out more first dos­es leave peo­ple less pro­tect­ed from the virus, Fau­ci said, it would en­able vari­ants to spread and con­tin­ue to feed vac­cine hes­i­tan­cy across the coun­try. He cit­ed re­search that showed one shot of the mR­NA-based vac­cines may not pro­vide enough pro­tec­tion from the coro­n­avirus vari­ant that first emerged in South Africa.
"We're telling peo­ple [two shots] is what you should do … and then we say, 'Oops, we changed our mind'?" Fau­ci told WaPo. "I think that would be a mes­sag­ing chal­lenge, to say the least."
The "first shots first" push gained trac­tion over the week­end fol­low­ing the FDA's au­tho­riza­tion of J&J's sin­gle-shot vac­cine. Some pub­lic health ex­perts have been urg­ing the US to fol­low this strat­e­gy in or­der to of­fer at least some pro­tec­tion to a greater num­ber of peo­ple, and on Mon­day two De­mo­c­ra­t­ic sen­a­tors called on the Biden ad­min­is­tra­tion to be­gin such ef­forts.
J&J's vac­cine au­tho­riza­tion has al­so dri­ven con­cerns over the rise of a po­ten­tial two-tiered dis­tri­b­u­tion sys­tem, ac­cord­ing to WaPo, where the eas­i­er-to-store J&J shot is giv­en to places typ­i­cal­ly hard­er to reach. While those de­ci­sions make lo­gis­ti­cal sense, it could end up leav­ing mar­gin­al­ized com­mu­ni­ties get­ting what they think is an in­fe­ri­or prod­uct due to low­er topline ef­fi­ca­cy re­sults, the re­port said.
For a look at all End­points News coro­n­avirus sto­ries, check out our spe­cial news chan­nel.