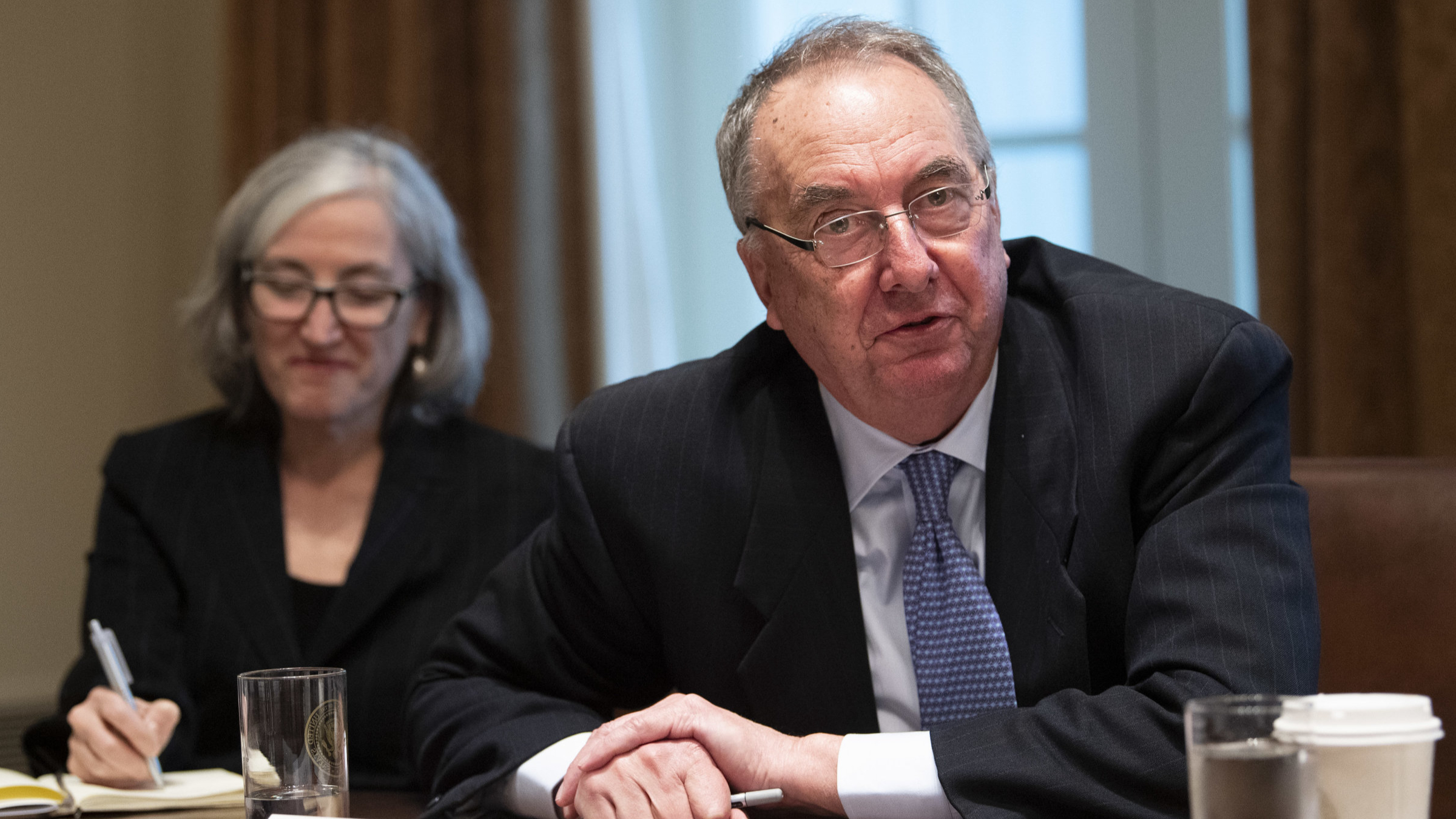 Stanley Erck, Novavax CEO (Photographer: Kevin Dietsch/UPI/Bloomberg via Getty Images)
Covid-19 roundup: No­vavax set to re­lease its first vac­cine batch in US; Switzer­land to buy over 1200 dos­es of Evusheld
No­vavax, which re­ceived the FDA's emer­gency use ap­proval for its Covid vac­cine last week, is all set to re­lease its first lot in the US soon, Reuters re­port­ed.
While the No­vavax vac­cine may soon be avail­able, the ques­tion re­mains how many Amer­i­cans will ac­tu­al­ly get the No­vavax jab, as the CDC es­ti­mates that over 80% of Amer­i­cans old­er than 5 have al­ready re­ceived at least one dose of a Covid-19 vac­cine.
Un­like the mR­NA vac­cines by Pfiz­er and Mod­er­na, No­vavax's shot us­es the con­ven­tion­al pro­tein-based ap­proach. Lab­o­ra­to­ry-built pro­tein units of coro­n­avirus made us­ing re­com­bi­nant nanopar­ti­cle tech­nol­o­gy are in­ject­ed in­to peo­ple. This stim­u­lates the im­mune sys­tem to de­vel­op high lev­els of neu­tral­iz­ing an­ti­bod­ies. Com­ing be­hind both the EUAs and sub­se­quent ap­provals for Pfiz­er and Mod­er­na's vac­cines, the EUA for No­vavax doesn't guar­an­tee FDA ap­proval for the vac­cine. John­son & John­son's Covid-19 shot, which had got­ten an EUA in ear­ly 2021, was more or less pulled from the US fol­low­ing cas­es of rare blood clots.
Fol­low­ing the FDA's EUA, the CDC al­so unan­i­mous­ly rec­om­mend­ed the vac­cine on Tues­day.
Pres­i­dent Biden called the No­vavax ap­proval a step for­ward in US' fight against the virus. "The sci­ence and da­ta are clear: vac­cines con­tin­ue to pro­tect peo­ple from se­ri­ous ill­ness, hos­pi­tal­iza­tions, and death—and with BA.5 in­creas­ing in­fec­tions, it is es­sen­tial that peo­ple get them­selves and their kids vac­ci­nat­ed and stay up to date on their COVID-19 vac­ci­na­tions," said Biden in a press state­ment last week.
Swiss Gov­ern­ment to buy As­traZeneca's com­bi­na­tion drug
Switzer­land will pur­chase over 1,200 dos­es of As­traZeneca's com­bi­na­tion an­ti­body treat­ment of tix­agevimab/cil­gav­imab, mar­ket­ed as Evusheld and used to pre­vent and treat Covid-19, the gov­ern­ment said in a state­ment on Wednes­day.
"This med­i­c­i­nal prod­uct has not yet re­ceived au­tho­ri­sa­tion, but un­der the pro­vi­sions of COVID-19 Or­di­nance 3, may be used in the treat­ment of COVID-19 pa­tients while the au­tho­ri­sa­tion pro­ce­dure is on­go­ing," the state­ment said. The drug, orig­i­nal­ly on­ly for pre­ven­tive use, has al­so been found to be ef­fec­tive in treat­ing peo­ple who al­ready have Covid-19, it added.
This is the Swiss gov­ern­ment's sec­ond con­tract with the British com­pa­ny to re­serve the prod­uct.