Covid-19 roundup: No­vavax shakes up lead­er­ship with two pro­mo­tions and de­par­ture of CFO; Mod­er­na, No­vavax shots added to mix-and-match study in the UK
No­vavax has had a busy month, filled with sup­ply chain is­sues and man­u­fac­tur­ing deals that have af­fect­ed the roll­out of its Covid-19 vac­cine. Tues­day, the com­pa­ny an­nounced up­dates to its lead­er­ship team.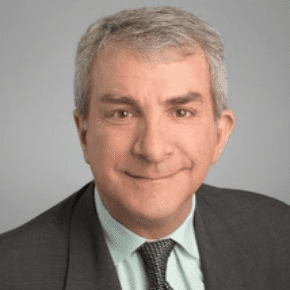 Greg Covi­no
CFO Greg Covi­no will step down from that role af­ter just five months for per­son­al rea­sons, the re­lease said, but take on a new role as ex­ec­u­tive ad­vi­sor. John Trizzi­no, cur­rent chief com­mer­cial of­fi­cer and chief busi­ness of­fi­cer, will take the CFO role over in the in­ter­im.
The Mary­land com­pa­ny al­so an­nounced the pro­mo­tion of Gale Smith and the ap­point­ment of Troy Mor­gan. Smith takes over the roles of chief sci­en­tist and SVP of dis­cov­ery and pre­clin­i­cal re­search, while Mor­gan be­comes chief com­pli­ance of­fi­cer in a new­ly cre­at­ed po­si­tion.
Smith has been with No­vavax since 2004, and holds patents for the bac­ulovirus-in­sect cell ex­pres­sion sys­tem as well as sea­son­al in­fluen­za vac­cines and ad­ju­vants. He's over­seen dis­cov­ery and pre-clin­i­cal re­search since his start with the com­pa­ny, and played a sig­nif­i­cant role in the dis­cov­ery of No­vavax's Covid-19 vac­cine. Pres­i­dent of R&D Gre­go­ry Glenn said in a state­ment:
Dr. Smith's sci­en­tif­ic in­sights and lead­er­ship are an in­valu­able as­set to No­vavax and have al­ready de­liv­ered vac­cines that pro­tect the health of mil­lions world­wide. This well-de­served pro­mo­tion re­flects not on­ly his ma­jor con­tri­bu­tions in cre­at­ing our COVID-19 vac­cine can­di­date, but well over a decade of ded­i­ca­tion to im­prov­ing our tech­nol­o­gy plat­form.
Mor­gan comes to No­vavax from EMD Serono, where he held the same role of CCO. Be­fore that, he held roles in se­nior lead­er­ship at Mer­ck KGaA, Sanofi and Bio­gen.
"We wel­come Troy's spe­cial­ized ex­per­tise in glob­al com­pli­ance reg­u­la­tions and re­quire­ments as we look to­ward com­mer­cial­iza­tion and work to ef­fi­cient­ly de­liv­er our vac­cine around the world in the fight against the COVID-19 pan­dem­ic," CEO Stan­ley Er­ck said.
Re­cent sup­ply short­ages have led to a de­lay in No­vavax's time­line for full-speed Covid-19 vac­cine pro­duc­tion, ac­cord­ing to Reuters. The com­pa­ny has the goal of hit­ting a pro­duc­tion tar­get of 150 mil­lion dos­es a month, but sup­ply short­ages that in­clude bags used to grow cells have de­layed that.
That news came about a week af­ter the com­pa­ny an­nounced that it would al­low its place­bo group to re­ceive its Covid-19 vac­cine. In March, a UK tri­al showed a fi­nal ef­fi­ca­cy of 96% against mild, mod­er­ate and se­vere Covid-19 cas­es in the UK, but the vac­cine fal­tered against the South African vari­ant, where it reg­is­tered 50% ef­fi­ca­cy.
No­vavax has pledged 60 mil­lion dos­es of its shot to the UK as part of a deal signed in Au­gust.
Mod­er­na, No­vavax shots added to mix-and-match study in the UK
Shots from Mod­er­na and No­vavax have been added to a study that looks to mix and match two dif­fer­ent Covid-19 vac­cines, Reuters re­ports.
The study in the UK is known as COM-COV and was launched in Feb­ru­ary to see if mix­ing up shots from dif­fer­ent drug­mak­ers elic­its an ad­e­quate im­mune re­sponse, with the pur­pose of us­ing the ex­ist­ing vac­cines more flex­i­bly.
The study al­ready in­cludes the Pfiz­er and As­traZeneca vac­cines with vol­un­teers re­ceiv­ing a dose of ei­ther of those drugs be­fore be­ing ran­dom­ized to take a sec­ond shot of the same vac­cine or one of Mod­er­na or No­vavax. The study has en­rolled 1,050 pa­tients, Reuters said.
Re­sults from the tri­al are ex­pect­ed as soon as April or May.
Re­ports of rare blood clots have led to skep­ti­cism in some Eu­ro­pean gov­ern­ments, in­clud­ing France and Ger­many. Those coun­tries have lim­it­ed what age groups are per­mit­ted to re­ceive that jab.
For a look at all End­points News coro­n­avirus sto­ries, check out our spe­cial news chan­nel.