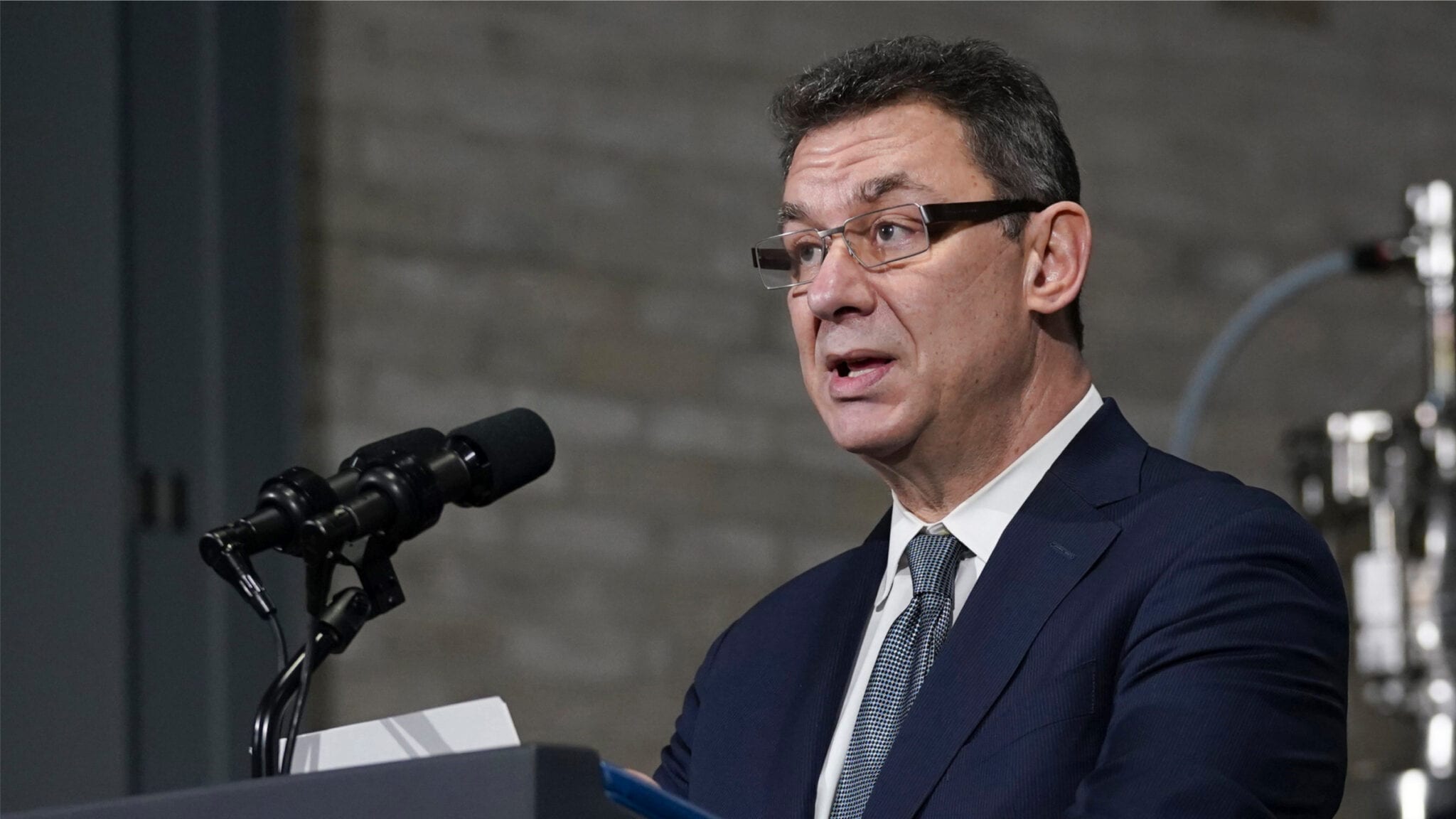 Albert Bourla, Pfizer CEO (Evan Vucci, AP Images)
Covid-19 roundup: Pfiz­er ex­pands in­to France; Omi­cron-spe­cif­ic ver­sion of Mod­er­na's boost­er com­ing soon 
As the hype sur­round­ing Pfiz­er's an­tivi­ral Covid-19 pill swirls, the phar­ma an­nounced that it will build a pro­duc­tion fa­cil­i­ty in France to make the drug as a part of a five-year in­vest­ment.
Pfiz­er will team up with No­vasep to in­stall equip­ment and ini­ti­ate tech trans­fer and on-site de­vel­op­ment at No­vasep's Mourenx fa­cil­i­ty. The move is a part of a $594 mil­lion in­vest­ment in France.
"We are of course proud to con­tribute to the man­u­fac­tur­ing of this med­i­cine which has shown in clin­i­cal tri­als to have a pos­i­tive im­pact on hos­pi­tal­iza­tion among at-risk Covid-19 pa­tients," No­vasep's CEO Michel Spag­nol said in a state­ment. "This con­tract al­so val­i­dates our in­vest­ment strat­e­gy for sev­er­al years and our fo­cus on small mol­e­cules."
The move comes af­ter France can­celed an or­der for Mer­ck's an­tivi­ral pill fol­low­ing dis­ap­point­ing test re­sults, and coun­try lead­ers went all in on the Pfiz­er ver­sion of the treat­ment.
Paxlovid was found to re­duce the risk of hos­pi­tal­iza­tion by 89% in tri­al with the same safe­ty pro­file as place­bo, Pfiz­er re­port­ed. At the JP Mor­gan Health­care Con­fer­ence, CEO Al­bert Bourla said that "any de­cent man­u­fac­tur­er" can make the an­tivi­ral, de­spite its com­pli­cat­ed chem­istry that re­quires time to syn­the­size the API.
But as ex­perts have out­lined, a short­age in APIs com­bined with the high vol­ume of pills tak­en in a sin­gle course could com­pli­cate the man­u­fac­tur­ing process.
An­oth­er 40 em­ploy­ees are set to be hired at the Mourenx site as the site ex­pands, and it is ex­pect­ed to help with the sup­ply chain as ear­ly as Q3 of this year. More ex­pan­sion to oth­er No­vasep fa­cil­i­ties is ex­pect­ed in 2023, the com­pa­ny said.
Fu­ture ver­sions of Mod­er­na's boost­er com­ing soon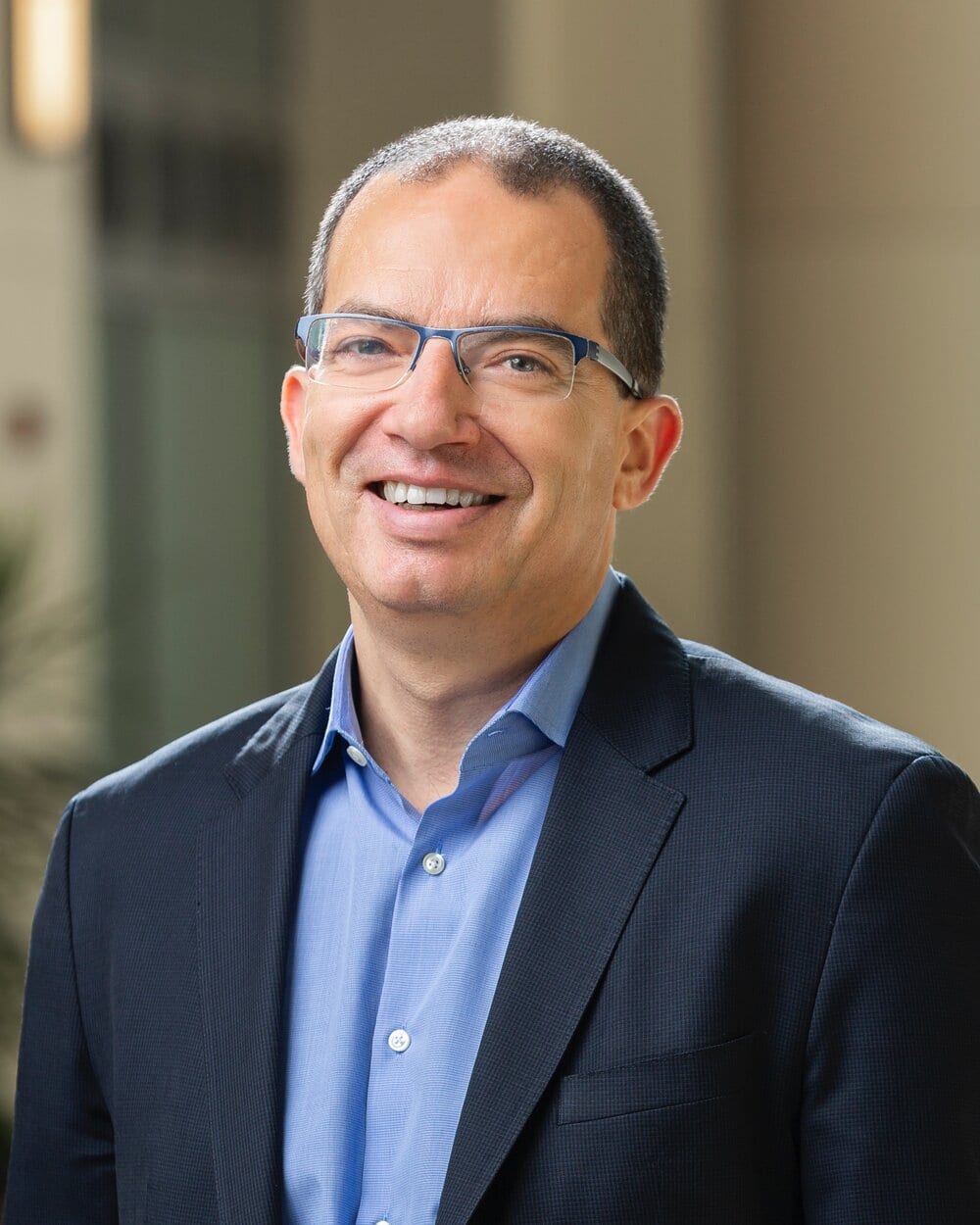 Stéphane Ban­cel
Da­ta from an Omi­cron-spe­cif­ic vac­cine can­di­date from Mod­er­na will be good to go in March, the com­pa­ny's CEO said at the World Eco­nom­ic Fo­rum's vir­tu­al Davos Agen­da con­fer­ence.
The shot is be­ing fin­ished right now and should be in the clin­ic in a few weeks, Stéphane Ban­cel said. Mod­er­na's al­so work­ing on a jab that would com­bine the boost­er dose with a flu shot, but that would not be avail­able un­til the fall of 2023, in a best-case sce­nario.
That shot, Ban­cel says, could serve as a pos­i­tive way to con­vince peo­ple to get a boost­er shot when they are not fond of be­ing jabbed in the arm sev­er­al times a year.