Covid-19 roundup: Top an­a­lyst: Re­gen­eron EUA like­ly this week — un­less Trump takes a turn for worse; UK says less than half of res­i­dents will be vac­ci­nat­ed
With Re­gen­eron's Covid-19 an­ti­body cock­tail be­ing used to treat the high­est-pro­file pa­tient on the plan­et, one top an­a­lyst ex­pects an EUA could be on the hori­zon.
SVB Leerink's Ge­of­frey Porges sent a note to in­vestors ear­ly Mon­day morn­ing at­tempt­ing to parse through what the use of REGN-CoV2 to al­le­vi­ate Pres­i­dent Don­ald Trump's symp­toms means for the com­pa­ny. Giv­en that the ther­a­py was used at all, Porges es­ti­mates that the FDA was al­ready re­view­ing its EUA ap­pli­ca­tion and that the au­tho­riza­tion could come "in a mat­ter of days."
Porges notes that the Pres­i­dent is tak­ing the high­er dose of REGN-CoV2 and is like­ly one of the first pa­tients tak­ing it in com­bi­na­tion with both remde­sivir and dex­am­etha­sone. This sug­gests that Trump not on­ly had a high vi­ral load but al­so a low im­mune re­sponse. Ear­ly pub­lic da­ta from REGN-COV2 stud­ies showed that the high­er dose was bet­ter at re­duc­ing vi­ral load, but worse in re­duc­ing symp­toms.
All in­di­ca­tions, how­ev­er, point to a more pos­i­tive read­out for REGN-CoV2 than what had been pub­licly dis­closed. The de­ci­sion to ad­min­is­ter the cock­tail in such a promi­nent case would not have been made with­out Re­gen­eron and the FDA be­ing more bull­ish than they've let on, Porges writes:
As­sum­ing Re­gen­eron has seen much more pre-clin­i­cal and clin­i­cal da­ta than has been dis­closed, and then as­sum­ing that the White House med­ical staff and their ad­vis­ers, as well as the FDA, had ac­cess to sum­maries of all that da­ta when the treat­ment of PO­TUS was con­tem­plat­ed, then their de­ci­sion to use the prod­uct can be con­strued as a pos­i­tive in­di­ca­tor about the drug's clin­i­cal pro­file. Fur­ther­more, the de­ci­sion could be val­i­dat­ed if the FDA grants REGN an EUA for REGN-CoV2 in the next few days – this would sug­gest that the agency was re­view­ing the ap­pli­ca­tion al­ready, and had reached a suf­fi­cient de­gree of com­fort to en­dorse us­ing it in such ex­tra­or­di­nary cir­cum­stances.
Lat­er Mon­day morn­ing, Re­gen­eron CSO George Yan­copou­los re­vealed in a CN­BC in­ter­view that the biotech has al­so of­fered its reg­i­men — which is al­so be­ing test­ed as a pre­ven­tion for those who've been ex­posed to the coro­n­avirus — to De­mo­c­ra­t­ic pres­i­den­tial can­di­date Joe Biden and his team.
WOW: Yan­copou­los tells @Hal­lie­Jack­son Re­gen­eron has reached out to the Biden team to of­fer their an­ti­body cock­tail to them

— Meg Tir­rell (@megtir­rell) Oc­to­ber 5, 2020
None of this comes with­out sub­stan­tial risk, how­ev­er. Most no­tably, Re­gen­eron is risk­ing its rep­u­ta­tion that Trump will make a re­cov­ery from Covid-19, Porges says, and a fail­ure will raise sig­nif­i­cant ques­tions.
"If PO­TUS does bad­ly, will that cause physi­cians, con­sumers and in­vestors to lose con­fi­dence in REGN-CoV2?" he writes. "If there are un­usu­al com­pli­ca­tions of his COVID, are they blamed on REGN-CoV2?"
Ul­ti­mate­ly, Re­gen­eron like­ly de­cid­ed that the ben­e­fits out­weigh those risks. — Max Gel­man
Less than half of UK cit­i­zens will get a vac­cine, gov­ern­ment says
Not every­one in the UK will re­ceive a Covid-19 vac­cine — most­ly just those at risk, the gov­ern­ment's vac­cine task force head Kate Bing­ham told the Fi­nan­cial Times.
If a vac­cine is ap­proved, the UK plans to in­oc­u­late less than half its pop­u­la­tion, or rough­ly 30 mil­lion of 67 mil­lion peo­ple, ac­cord­ing to the FT. Bing­ham called the idea of vac­ci­nat­ing every­one "mis­guid­ed."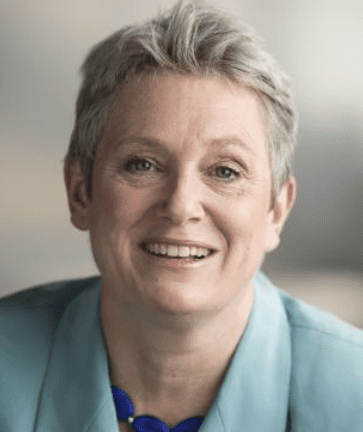 Kate Bing­ham
"There's go­ing to be no vac­ci­na­tion of peo­ple un­der 18. It's an adult-on­ly vac­cine, for peo­ple over 50, fo­cus­ing on health work­ers and care­home work­ers and the vul­ner­a­ble," she told the FT.
Ac­cord­ing to in­ter­im ad­vice post­ed by the UK's Joint Com­mit­tee on Vac­ci­na­tion and Im­mu­ni­sa­tion last week, care home res­i­dents and work­ers would be pri­or­i­tized first. Next comes those old­er than 80 and health and so­cial care work­ers. From there, pa­tients would be ranked by age.
Bing­ham said in­oc­u­lat­ing a broad­er por­tion of the pop­u­la­tion might make sense if a vac­cine proves to be 95% ef­fec­tive. But for now, the fo­cus will be on those most at risk of se­vere ill­ness.
David Nabar­ro, spe­cial en­voy to the WHO, al­so told the FT that the Covid-19 vac­cine won't be avail­able to just any­one. "We're not fun­da­men­tal­ly us­ing the vac­cine to cre­ate pop­u­la­tion im­mu­ni­ty, we're just chang­ing the like­li­hood peo­ple will get harmed or hurt. It will be strate­gic."
The EMA an­nounced last week that it be­gan a rolling re­view of As­traZeneca's Covid-19 vac­cine with Ox­ford Uni­ver­si­ty. The agency's hu­man med­i­cines com­mit­tee is al­ready look­ing at the can­di­date's first batch of da­ta, in an ef­fort to speed up the ap­proval process. — Nicole De­Feud­is
In­dia's hop­ing for 500 mil­lion vac­cine dos­es by Ju­ly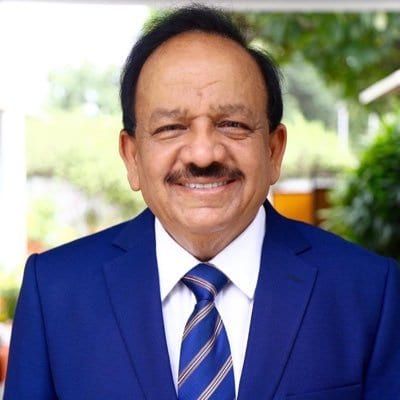 Harsh Vard­han
In­dia's health min­is­ter Harsh Vard­han said the coun­try is look­ing for up to 500 mil­lion Covid-19 vac­cine dos­es by Ju­ly.
That would be enough to cov­er 250 mil­lion of In­dia's 1.3 bil­lion res­i­dents, ac­cord­ing to a Reuters re­port. Vard­han told the news or­ga­ni­za­tion that In­dia's gov­ern­ment is fo­cused on "fair and eq­ui­table" dis­tri­b­u­tion of the dos­es. The health min­istry is ex­pect­ed to present a list of those who will be pri­or­i­tized to re­ceive the vac­cine, like front­line health work­ers, this month.
At more than 6.5 mil­lion Covid-19 cas­es, In­dia has the world's sec­ond high­est case­load. Over 75,000 cas­es were re­port­ed in the last 24 hours, ac­cord­ing to the World Health Or­ga­ni­za­tion's tal­ly. The coun­try's death toll is near­ing 102,000.
In a rush to se­cure dos­es, the Serum In­sti­tute of In­dia en­tered col­lab­o­ra­tions with No­vavax and Spy­Biotech, whose can­di­dates en­tered Phase III and Phase I/II tri­als in Sep­tem­ber, re­spec­tive­ly. The Serum In­sti­tute al­so struck a deal with As­traZeneca for 1 bil­lion dos­es. While As­traZeneca's vac­cine tri­als are still on hold in the US due to a po­ten­tial­ly se­ri­ous ad­verse event suf­fered by a British pa­tient, In­dia has al­lowed the biotech to re­sume test­ing there. — Nicole De­Feud­is
For a look at all End­points News coro­n­avirus sto­ries, check out our spe­cial news chan­nel.