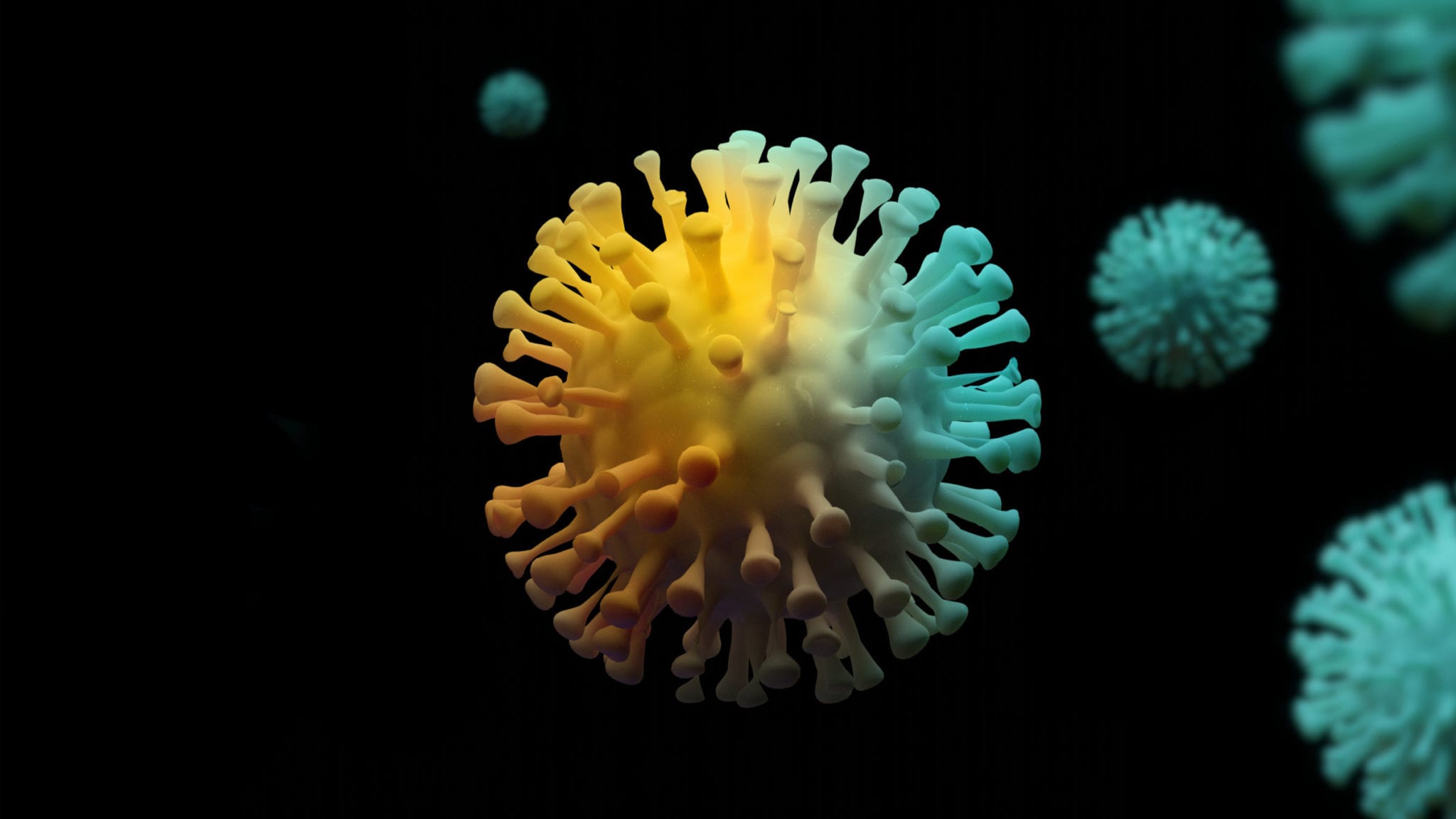 Covid-19 roundup: Boehringer pulls a drug out of the pipeline for a PhII Covid-19 tri­al; No­vavax de­lays PhI­II tri­al in US, with PhII da­ta com­ing Fri­day
With big ques­tions still hang­ing over the fate of the vac­cines and drugs now in late-stage de­vel­op­ment for Covid-19, Boehringer In­gel­heim is pulling one of its ear­ly-stage drugs in­to a Phase II tri­al to see if it can help some of the most se­vere­ly af­flict­ed pa­tients.
Put through a safe­ty study last year, re­searchers have been in­trigued by the po­ten­tial of BI 764198 — a TR­PC6 in­hibitor — as a treat­ment for acute res­pi­ra­to­ry dis­tress syn­drome (ARDS), which can cause im­mense dam­age and death for pa­tients ex­posed to the virus.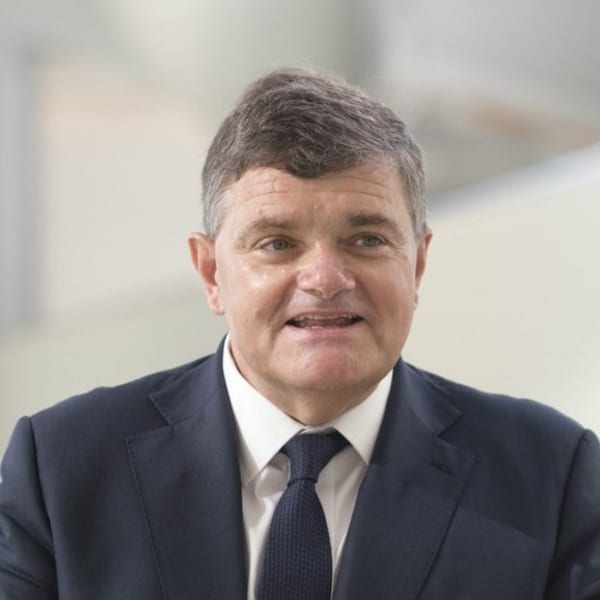 Clive Wood
As the pan­dem­ic hit, "we start­ed to ask, what are the mech­a­nisms we have in the pipeline, what might help these pa­tients?" says Clive Wood, head of dis­cov­ery re­search at Boehringer. That led them to a drug in de­vel­op­ment for chron­ic kid­ney dis­ease, which shares a path­way that could have an im­pact on the virus.
"We are far from hav­ing a clear path to hav­ing a clear path to the end of this sit­u­a­tion," says Wood, and that makes it im­por­tant to re­cruit 90 pa­tients for the Phase II, with the abil­i­ty to piv­ot in­to a late-stage reg­is­tra­tion study if it works out.
Even if it doesn't work out in time for Covid-19, Boehringer's re­searchers ex­pect that suc­cess could pave the way to oth­er us­es in the fu­ture. Right now, the on­ly thing they know for cer­tain is they need to see if it works. — John Car­roll
Man­u­fac­tur­ing de­lay push­es back the launch of a PhI­II at No­vavax
Though No­vavax $NVAX is near the fore­front of the Covid-19 vac­cine race, it will be start­ing its Phase III tri­al lat­er than an­tic­i­pat­ed.
The com­pa­ny said Tues­day that its late-stage study in the US has been pushed back to the end of No­vem­ber af­ter de­lays in up­scal­ing its man­u­fac­tur­ing process­es. That's about one month af­ter pre­vi­ous­ly re­port­ed time­lines.
Mean­while, tri­al da­ta from a sep­a­rate Phase III be­ing con­duct­ed in the UK are like­ly com­ing some­time "ear­ly" in the first quar­ter, No­vavax said, adding that the re­sults from this study "are ex­pect­ed to serve as the ba­sis for glob­al li­cen­sure." No­vavax did not elab­o­rate on what that meant nor how they plan to ap­ply for such "li­cen­sure" in the US.
Ad­di­tion­al­ly, new Phase II da­ta from the com­pa­ny's on­go­ing Phase I/II tri­al are ex­pect­ed to come Fri­day. In­vestors most­ly greet­ed the news warm­ly, as the com­pa­ny's shares rose about 3% in Tues­day trad­ing.
While there haven't been any Covid-19 vac­cine ap­provals or EUAs thus far, there have been a few for treat­ments. The FDA re­cent­ly grant­ed ap­proval for Gilead's remde­sivir, mar­ket­ed as Vek­lury, in hos­pi­tal­ized pa­tients old­er than 12. That fol­lowed an EUA for the ther­a­py, as well as EUAs for hy­drox­y­chloro­quine and con­va­les­cent plas­ma. Reg­u­la­tors have since re­voked the for­mer's au­tho­riza­tion.
No­vavax re­ceived a $1.6 bil­lion Warp Speed con­tract in Ju­ly and be­gan its UK Phase III study in late Sep­tem­ber. The biotech is test­ing a two-shot reg­i­men of its low­er, 5 µg dose of pro­tein anti­gen cur­rent­ly in Phase II, plus a 50 µg Ma­trix‑M ad­ju­vant. The shots are be­ing ad­min­is­tered 21 days apart.
Pfiz­er cur­rent­ly leads End­points News' Covid-19 vac­cine race track­er, with No­vavax com­ing in 8th. — Max Gel­man
CBER di­rec­tor promis­es 'safe and ef­fec­tive' vac­cine in op-ed
In an ef­fort to shore up trust in the FDA's abil­i­ty to au­tho­rize a safe and ef­fec­tive vac­cine, CBER di­rec­tor Pe­ter Marks broke down the EUA process in a USA To­day op-ed.
"We hope to en­sure pub­lic con­fi­dence in COVID-19 vac­cines by be­ing trans­par­ent about FDA's de­ci­sion-mak­ing process," he wrote. "Whether a vac­cine is made avail­able through an EUA or through a tra­di­tion­al ap­proval, FDA will en­sure that it is safe and ef­fec­tive."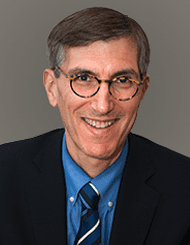 Pe­ter Marks
In the rough­ly 1,000-word piece, Marks promised that an EUA de­ci­sion will not be rushed. And he ex­plained that the FDA's min­i­mum rec­om­men­da­tion of 50% ef­fi­ca­cy is just that — a min­i­mum.
"Of course, it is hoped that the vac­cines will pre­vent a much high­er per­cent­age of cas­es, but the 50% fig­ure es­tab­lish­es the min­i­mum ef­fi­ca­cy of a COVID-19 vac­cine that FDA could find ac­cept­able," he said.
The di­rec­tor al­so men­tioned that con­sid­er­a­tions for an EUA may be dif­fer­ent, de­pend­ing on how a prod­uct will be used. For ex­am­ple, if a drug is in­tend­ed for hos­pi­tal­ized pa­tients who have no oth­er treat­ment, "the po­ten­tial ben­e­fits may out­weigh the risks even if there is un­cer­tain­ty about ef­fec­tive­ness and there are re­al, but ac­cept­able, safe­ty con­cerns," Marks wrote.
In June, the FDA yanked an EUA for hy­drox­y­chloro­quine as a Covid-19 treat­ment, af­ter de­ter­min­ing the drug is "un­like­ly to be ef­fec­tive." And in Sep­tem­ber, a pan­el of ex­perts con­vened by the NIH con­clud­ed that there is a lack of da­ta sup­port­ing the safe­ty and ef­fi­ca­cy of an­oth­er coro­n­avirus treat­ment grant­ed an EUA: con­va­les­cent plas­ma.
In the op-ed, Marks said that wouldn't be the case for a vac­cine:
For a COVID-19 vac­cine that could be ad­min­is­tered to mil­lions of in­di­vid­u­als, in­clud­ing healthy peo­ple, FDA will on­ly is­sue an EUA if a vac­cine has demon­strat­ed clear and com­pelling ef­fi­ca­cy in a large well-de­signed phase 3 clin­i­cal tri­al, much like would be re­quired for a BLA.
Nor­mal­ly, drug mak­ers take months to an­a­lyze da­ta be­fore sub­mit­ting a BLA, which can be tens of thou­sands of pages long, ac­cord­ing to Marks. "But these are not 'nor­mal' times," he said. "In the Unit­ed States, we have seen many hun­dreds of peo­ple die every day from COVID-19."
"With high up­take, COVID-19 vac­cines have the po­ten­tial to save many lives in the Unit­ed States that may oth­er­wise be lost. And sav­ing as many lives as is pos­si­ble must be the goal that we strive to achieve to­geth­er," he wrote. — Nicole De­Feud­is
Sanofi and GSK pledge 200 mil­lion vac­cine dos­es
Sanofi and GSK have agreed to give 200 mil­lion dos­es of their vac­cine can­di­date to the CO­V­AX Fa­cil­i­ty, which is part of a pro­gram set up by CEPI, the WHO and Gavi to eq­ui­tably dis­trib­ute vac­cines around the world.
The idea be­hind CO­V­AX is to give all par­tic­i­pat­ing coun­tries equal ac­cess to vac­cines, re­gard­less of in­come lev­el. As of Oct. 14, more than 180 coun­tries had signed agree­ments to the CO­V­AX Fa­cil­i­ty, in­clud­ing France and the UK. Chi­na joined ear­li­er this month, pledg­ing to make its vac­cines a "glob­al pub­lic good." One coun­try no­tably off the list is the Unit­ed States.
The Trump ad­min­is­tra­tion has re­fused to join the pro­gram. The US has placed an ini­tial $1.95 bil­lion or­der for 100 mil­lion dos­es of Pfiz­er's can­di­date, with the op­tion to ac­quire up to 500 mil­lion more down the road. And it placed a $1.5 bil­lion or­der with Mod­er­na for 100 mil­lion dos­es, with an op­tion for an­oth­er 400 mil­lion lat­er. One White House spokesman said the coun­try won't be "con­strained by mul­ti­lat­er­al or­ga­ni­za­tions in­flu­enced by the cor­rupt World Health Or­ga­ni­za­tion and Chi­na," ac­cord­ing to a Bloomberg re­port.
CO­V­AX is hop­ing to have 2 bil­lion dos­es avail­able by the end of 2021, "which should be enough to pro­tect high risk and vul­ner­a­ble peo­ple, as well as front­line health­care work­ers," the GAVI web­site states.
Thomas Tri­om­phe
Sanofi and GSK en­tered their ad­ju­vant­ed re­com­bi­nant pro­tein-based can­di­date in a Phase I/II study on Sept. 3, and an­tic­i­pate the first cut of da­ta in ear­ly De­cem­ber. The com­pa­nies are hop­ing the re­sults sup­port the launch a piv­otal Phase III tri­al be­fore the end of the year. If all goes ac­cord­ing to plan, they think a re­quest for ap­proval could come in the first half of 2021.
"The com­mit­ment we are an­nounc­ing to­day for the CO­V­AX Fa­cil­i­ty can help us to­geth­er stand a bet­ter chance of bring­ing the pan­dem­ic un­der con­trol," Sanofi Pas­teur ex­ec­u­tive VP and glob­al head Thomas Tri­om­phe said in a state­ment. "This mo­ment al­so re­flects our long-term com­mit­ment to glob­al health and en­sures our COVID-19 vac­cines are af­ford­able and ac­ces­si­ble to those most at risk, every­where in the world." — Nicole De­Feud­is
Vac­ci­nol­o­gist Paul Of­fit calls for more ef­fi­ca­cy da­ta
In the next cou­ple months, drug mak­ers will like­ly sub­mit EUA ap­pli­ca­tions for Covid-19 vac­cines, renowned vac­ci­nol­o­gist Paul Of­fit pre­dicts.
This could come at the be­gin­ning of a "twindem­ic" — par­al­lel flu and coro­n­avirus out­breaks, he added. The ques­tion is, what will be re­quired for emer­gency au­tho­riza­tion?
"Per­mis­sion is be­ing giv­en to vac­ci­nate 150 mil­lion Amer­i­cans es­sen­tial­ly, which is ob­vi­ous­ly some­thing we've nev­er dealt with be­fore," Of­fit, di­rec­tor of the Chil­dren's Hos­pi­tal of Philadel­phia's Vac­cine Ed­u­ca­tion Cen­ter and in­ven­tor of the ro­tavirus vac­cine, said in a JA­MA Net­work in­ter­view.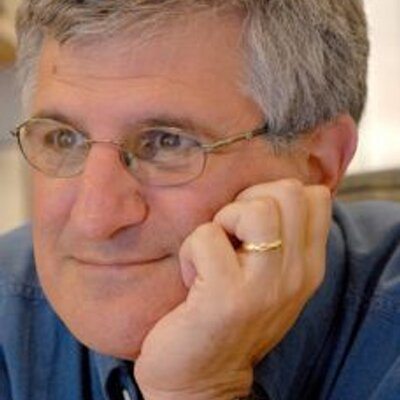 Paul Of­fit
"How much un­cer­tain­ty are we will­ing to live with know­ing that we're fac­ing a virus that's brought us to our knees?" he asked lat­er.
Of­fit said he's con­cerned the pub­lic will see emer­gency au­tho­riza­tion as "flim­sy," or based on a lack of ev­i­dence, af­ter what hap­pened with hy­drox­y­chloro­quine and the "con­va­les­cent plas­ma fi­as­co."
"I think where the rub­ber's go­ing to meet the road here is how we han­dle these in­ter­im analy­ses," he said in the in­ter­view.
Pfiz­er and BioN­Tech, cur­rent­ly in the lead for an EUA, an­nounced in their tri­al pro­to­col that their first in­ter­im analy­sis would oc­cur when 32 par­tic­i­pants are in­fect­ed. Mod­er­na will hold its first in­ter­im analy­sis at 53 events. And As­traZeneca is plan­ning to con­duct an analy­sis when 75 pa­tients get sick. Re­searchers would then com­pare how many in­fec­tions oc­curred in the vac­cine arm, ver­sus the place­bo arm.
"I'd like to think that we're go­ing to be re­al­ly loathe to ap­prove this or to rec­om­mend ap­proval through emer­gency use au­tho­riza­tion with just 34 or 60 par­tic­i­pants get­ting sick," Of­fit said.
In NIH AC­TIV tri­als, sta­tis­ti­cians want­ed to see 147 in­fec­tions if the vac­cine was ad­min­is­tered in a 2:1 ra­tio to place­bo, or 160 in­fec­tions in a 1:1 sce­nario, Of­fit said. "That's where I'm com­ing from," he added.
"If dreams could come true, all I ask is this: Let's have at least 150 par­tic­i­pants that got sick," Of­fit said. "That's all I ask." — Nicole De­Feud­is