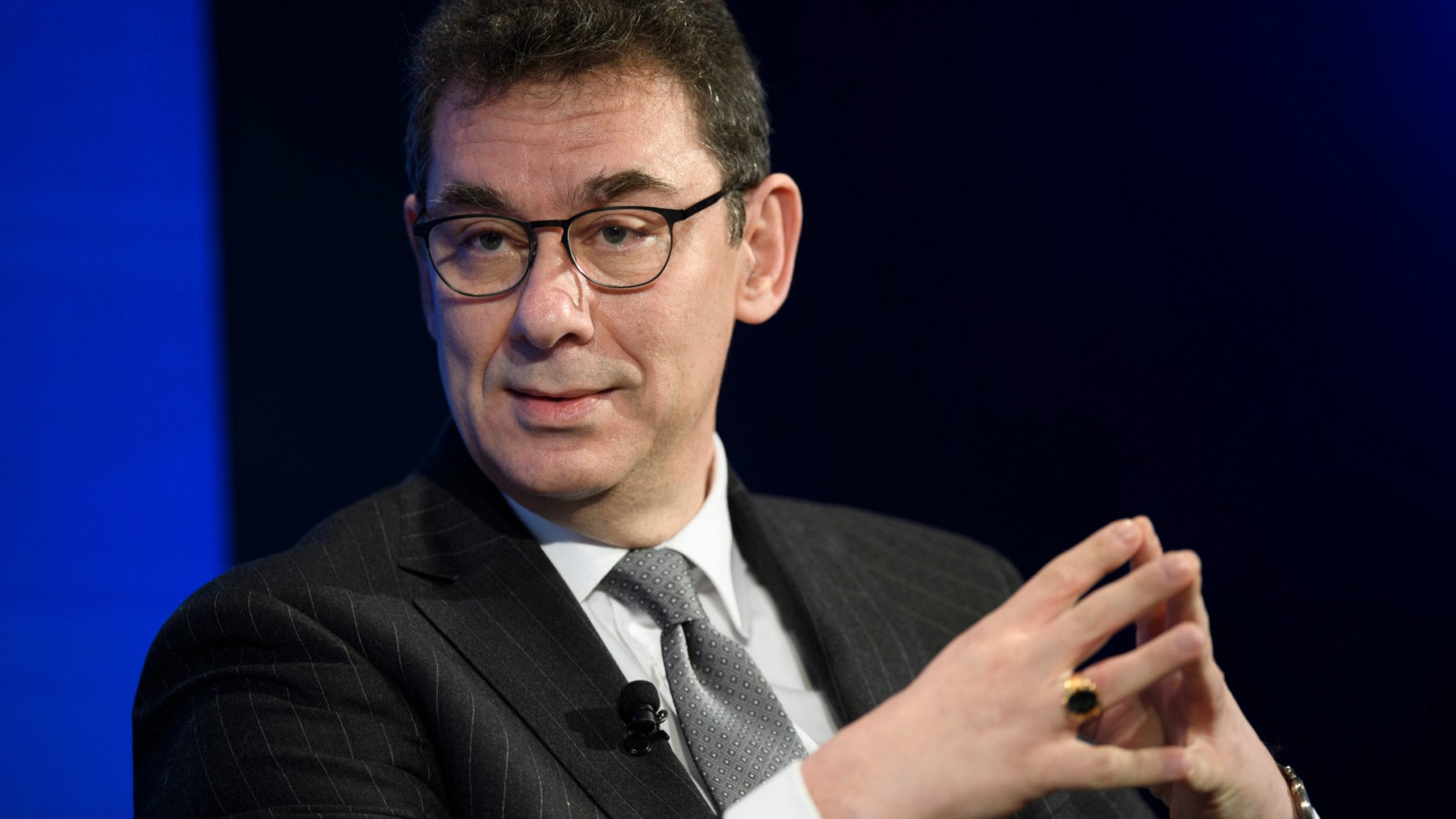 Albert Bourla, Pfizer CEO (AP Images)
Covid-19 roundup: US and Pfiz­er strike deal for 100M more dos­es; NIH and part­ners cut crit­i­cal­ly ill pa­tients out of blood thin­ner tri­al
The US gov­ern­ment has sealed a deal with Pfiz­er and BioN­Tech for 100 mil­lion ad­di­tion­al dos­es of their Covid-19 vac­cine, dou­bling the coun­try's dose or­der.
Pfiz­er and BioN­Tech say they can de­liv­er the full 200 mil­lion dos­es by Ju­ly 31, 2021. The deal al­so in­cludes an op­tion for the US to pur­chase up to 400 mil­lion more down the road. The US is pay­ing an­oth­er $1.95 bil­lion for the ad­di­tion­al dos­es, at least 70 mil­lion of which should be de­liv­ered by June 30. The re­main­ing will be de­liv­ered by Ju­ly 31, ac­cord­ing to the com­pa­nies.
"Se­cur­ing more dos­es from Pfiz­er and BioN­Tech for de­liv­ery in the sec­ond quar­ter of 2021 fur­ther ex­pands our sup­ply of dos­es across the Op­er­a­tion Warp Speed port­fo­lio," HHS Sec­re­tary Alex Azar said in a state­ment. "This new fed­er­al pur­chase can give Amer­i­cans even more con­fi­dence that we will have enough sup­ply to vac­ci­nate every Amer­i­can who wants it by June 2021
The US en­tered ne­go­ti­a­tions with Pfiz­er last week — rough­ly a month af­ter the gov­ern­ment al­leged­ly passed up an of­fer to ac­quire more dos­es. The gov­ern­ment has al­ready dou­bled down on its or­der from Mod­er­na, ink­ing a deal for 100 mil­lion more dos­es. The ad­di­tion­al Mod­er­na shots will be de­liv­ered in Q2, on top of an ini­tial 20 mil­lion dos­es that are ex­pect­ed to ship this month. The re­main­der of the ini­tial dose or­der is due in Q1.
OWS chief Mon­cef Slaoui told Fox News Sun­day last week that he hopes 100 mil­lion peo­ple will be vac­ci­nat­ed by the end of March, with about 40 mil­lion dos­es of vac­cine dis­trib­uted by the end of De­cem­ber.
"With these 100 mil­lion ad­di­tion­al dos­es, the Unit­ed States will be able to pro­tect more in­di­vid­u­als and hope­ful­ly end this dev­as­tat­ing pan­dem­ic more quick­ly," Pfiz­er CEO Al­bert Bourla said in a state­ment. "We look for­ward to con­tin­u­ing our work with the U.S. gov­ern­ment and health­care providers around the coun­try."
NIH and part­ners cut crit­i­cal­ly ill pa­tients out of blood thin­ner tri­al
An­oth­er NIH tri­al for the treat­ment of Covid-19 has come up short in one sub­group of pa­tients.
Stud­ies con­duct­ed by the NIH's AC­TIV-4 pro­gram, the Ran­dom­ized, Em­bed­ded, Mul­ti­fac­to­r­i­al Adap­tive Plat­form Tri­al for Com­mu­ni­ty-Ac­quired Pneu­mo­nia (REMAP-CAP), and An­tithrom­bot­ic Ther­a­py to Ame­lio­rate Com­pli­ca­tions of COVID-19 (AT­TACC) have stopped en­rolling crit­i­cal­ly ill pa­tients in the ICU, af­ter the drugs didn't re­duce the need for or­gan sup­port.
Covid-19 is as­so­ci­at­ed with in­flam­ma­tion and wide­spread blood clots. Many pa­tients with the virus, in­clud­ing some who died, have formed blood clots through­out their bod­ies, "even in their small­est blood ves­sels," which can lead to com­pli­ca­tions like lung fail­ure, heart at­tack and stroke, ac­cord­ing to the NIH.
But for crit­i­cal­ly ill pa­tients, "a po­ten­tial for harm in this sub-group could not be ex­clud­ed," the NIH said in a state­ment. "In­creased bleed­ing is a known com­pli­ca­tion of full-dose an­ti­co­ag­u­la­tion."
Pa­tients who don't re­quire ICU care will still be en­rolled, per rec­om­men­da­tion from over­sight boards. Re­searchers are look­ing to see if full-dose blood thin­ners are more ef­fec­tive than low­er dose ones in non-crit­i­cal­ly ill pa­tients.
This isn't the first time an NIH tri­al for a Covid-19 treat­ment turned up neg­a­tive re­sults. The agency halt­ed its clin­i­cal tri­al of hy­drox­y­chloro­quine back in June af­ter find­ing the drug pro­vides no ben­e­fit, de­spite Pres­i­dent Don­ald Trump tout­ing its ef­fects. The agency al­so threw cold wa­ter on Trump's so-called "his­toric break­through" with con­va­les­cent plas­ma in Sep­tem­ber, say­ing there was no ev­i­dence of its safe­ty or ef­fi­ca­cy.
The agency ex­pand­ed its study of con­va­les­cent plas­ma in Sep­tem­ber, af­ter FDA com­mis­sion­er Stephen Hahn came un­der fire for is­su­ing mis­lead­ing state­ments about its ef­fec­tive­ness.
For a look at all End­points News coro­n­avirus sto­ries, check out our spe­cial news chan­nel.