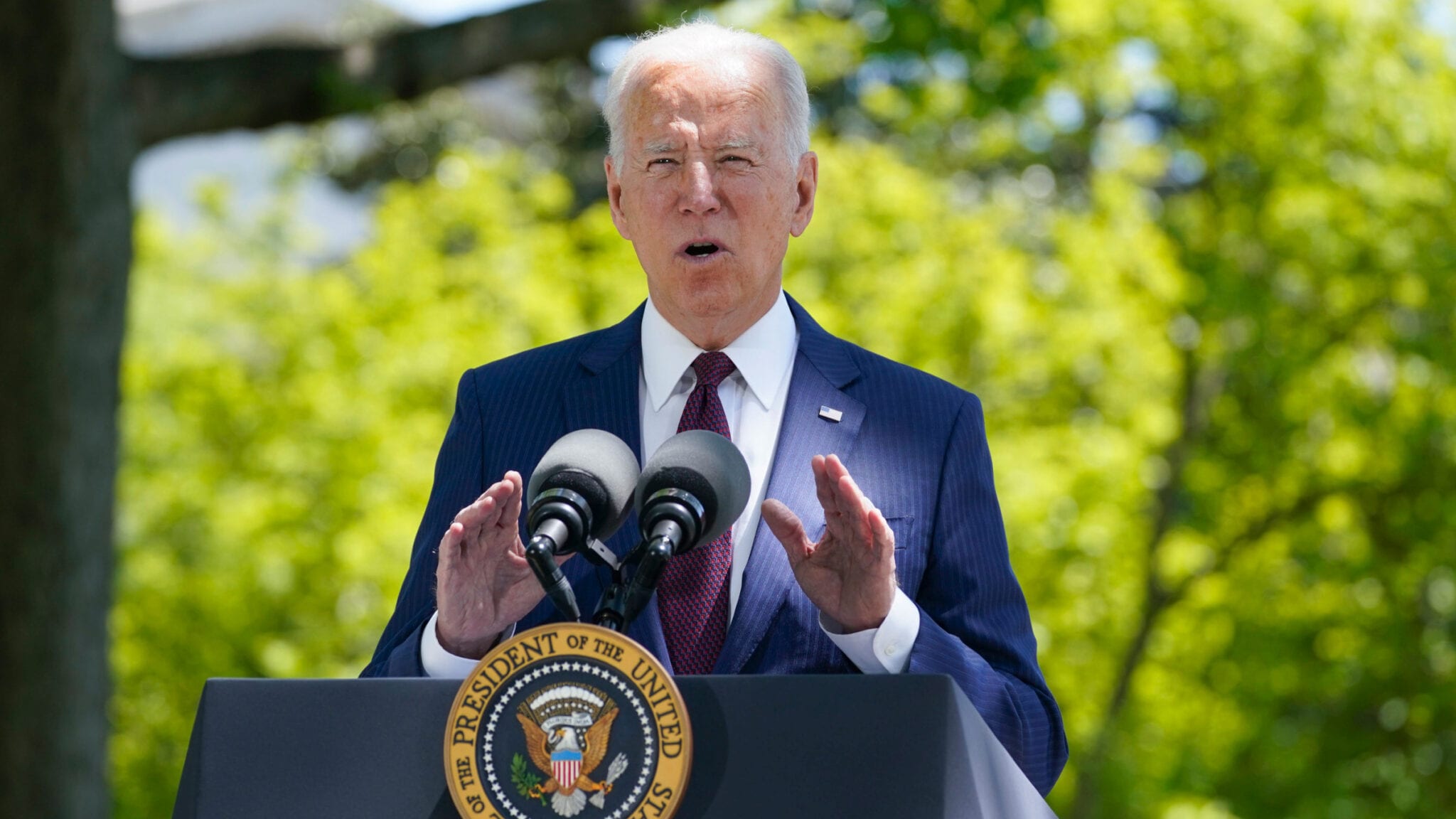 Covid-19 roundup: White House push­es for IP waiv­er sup­port to WTO; Rare nerve dis­or­der list­ed as As­traZeneca side ef­fect in UK
In the mid­dle of a push to pro­duce more vac­cines for low­er- and mid­dle-in­come coun­tries, Pres­i­dent Joe Biden's ad­min­is­tra­tion is call­ing on the mem­bers of the World Trade Or­ga­ni­za­tion to sup­port an in­tel­lec­tu­al prop­er­ty waiv­er for Covid-19 vac­cines.
This comes a year af­ter South Africa and In­dia in­tro­duced pro­pos­als to tem­porar­i­ly waive patent rights. Ne­go­ti­a­tions have led to lit­tle progress. More than 100 coun­tries have thrown sup­port be­hind the waiv­er, but the EU and an­oth­er sev­en coun­tries are op­posed. WTO Di­rec­tor-Gen­er­al Ngozi Okon­jo-Iweala said last week that ne­go­ti­a­tions were stuck.
"We … need every WTO mem­ber to step up as well and sup­port an in­tel­lec­tu­al prop­er­ty waiv­er, and every com­pa­ny must act am­bi­tious­ly and ur­gent­ly to ex­pand man­u­fac­tur­ing now," White House spokesper­son Karine Jean-Pierre said in a press con­fer­ence.
The an­nounce­ment comes while Biden's ad­min­is­tra­tion is in the mid­dle of a feud with Mod­er­na, among oth­er drug­mak­ers. Dur­ing an on­line pan­el mod­er­at­ed by Yale law pro­fes­sor Amy Kapczyn­s­ki last Wednes­day, Biden's chief sci­ence of­fi­cer David Kessler said that the world doesn't have months to wait for more dos­es. He al­so said that he didn't have con­cerns with Pfiz­er pro­vid­ing enough dos­es on time.
"The gov­ern­ment played a very sub­stan­tial role in mak­ing it that com­pa­ny, and that does up the ante on Mod­er­na," Kessler said. "They un­der­stand what we ex­pect to hap­pen. This gov­ern­ment hasn't made a de­ci­sion yet on what it will do. But we are wait­ing."
Guil­lain-Bar­ré syn­drome list­ed as As­traZeneca side ef­fect in UK
A nerve dis­or­der has been added as a rare side ef­fect of the As­traZeneca Covid-19 vac­cine in the UK.
Guil­lain-Bar­ré syn­drome was added to the UK reg­u­la­tor's web­site Thurs­day. This comes a month af­ter the EU in­clud­ed the dis­ease as a pos­si­ble side ef­fect. The Eu­ro­pean Med­i­cines Agency said in Sep­tem­ber that a ca­su­al re­la­tion­ship be­tween the shot and the syn­drome was "at least a rea­son­able pos­si­bil­i­ty." As of Sep­tem­ber 8, 833 cas­es were re­port­ed out of 592 mil­lion dos­es giv­en.
The FDA had al­ready pre­vi­ous­ly added a Guil­lain-Bar­ré side ef­fect warn­ing to the J&J shot. Both jabs use vi­ral vec­tor tech­nol­o­gy, and they've both al­so been linked to rare, but some­times fa­tal blood clots.
CDC OKs boost­ers
The Cen­ters for Dis­ease Con­trol gave Mod­er­na and J&J's Covid-19 boost­er shots the OK for Amer­i­can Thurs­day, in a huge win for the White House.
Amer­i­cans can seek a boost­er shot as ear­ly as Fri­day. The en­dorse­ment comes a month af­ter the Pfiz­er-BioN­Tech shot was ap­proved.
A sin­gle boost­er dose has been ap­proved for peo­ple over the age of 65, 18 through 64 who are at high risk of se­vere Covid-19 and 18 through 64 with fre­quent ex­po­sure to the virus.
J&J's boost­er can be ad­min­is­tered at least 2 months af­ter the first dose. The Pfiz­er-BioN­Tech and Mod­er­na jabs are both ap­proved for ad­min­is­tra­tion six months af­ter the orig­i­nal shot.
"To­day's ac­tions demon­strate our com­mit­ment to pub­lic health in proac­tive­ly fight­ing against the COVID-19 pan­dem­ic," act­ing FDA Com­mis­sion­er Janet Wood­cock said in a press re­lease. "As the pan­dem­ic con­tin­ues to im­pact the coun­try, sci­ence has shown that vac­ci­na­tion con­tin­ues to be the safest and most ef­fec­tive way to pre­vent COVID-19, in­clud­ing the most se­ri­ous con­se­quences of the dis­ease, such as hos­pi­tal­iza­tion and death."