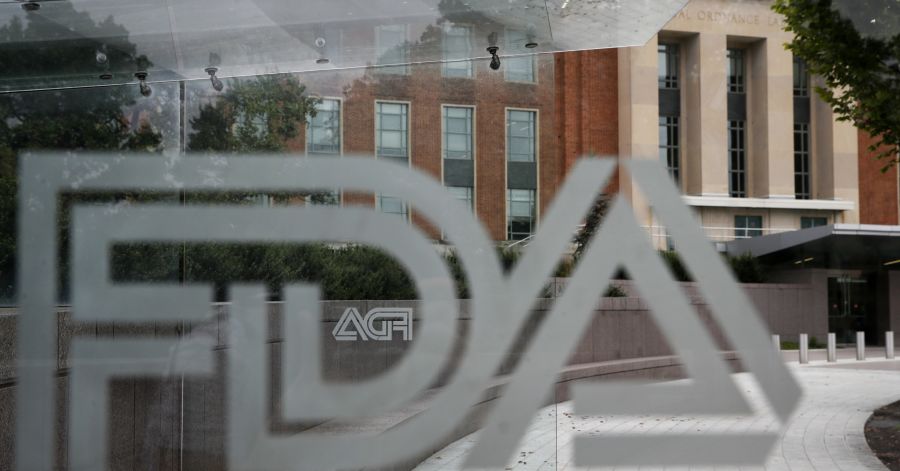 CPhI: As Covid-19 re­stric­tions ease, an in­spec­tion back­log could have a big ef­fect on new drugs, gener­ics
Like the me­chan­ics in a clock, phar­ma man­u­fac­tur­ing of­ten qui­et­ly ticks away un­til one piece of the ma­chine hits a snag. Now, as part of its an­nu­al check-in on the in­dus­try, CPhI is high­light­ing a grow­ing back­log of man­u­fac­tur­ing in­spec­tions for­eign and do­mes­tic to the US as a po­ten­tial­ly ma­jor snag in the gears.
To bat­tle sup­ply chain is­sues, the US has en­cour­aged an in­crease in do­mes­tic pro­duc­tion, which has not been easy or con­sis­tent. Nielsen Hobbs, In­for­ma Phar­ma In­tel­li­gence's ex­ec­u­tive ed­i­tor of US pol­i­cy and reg­u­la­tion, says the biggest chal­lenge fac­ing man­u­fac­tur­ers go­ing for­ward could be in­spec­tions from reg­u­la­tors. A hia­tus has last­ed over a year, as trav­el has been re­strict­ed, but that is over­due to end.
"How well have we main­tained what we need to keep," Hobbs says in the re­port. "And how well po­si­tioned are we to make things bet­ter?"
The in­dus­try has bat­tled wide­spread ni­trosamine con­t­a­m­i­na­tion in the past year. Pfiz­er was forced to re­call all lots of its .5 mg and 1 mg tablets of the an­ti-smok­ing drug Chan­tix at the end of Sep­tem­ber, af­ter ini­tial­ly re­call­ing four lots in June, and al­low­ing man­u­fac­tur­ers to dis­trib­ute batch­es so long as the lev­el of ni­trosamines were be­low the ac­cept­able lim­it.
But that prob­lem goes deep­er than Pfiz­er. Last year, the FDA found high lev­els of ND­MA in some ver­sions of gener­ic di­a­betes drug met­formin. Be­fore Pfiz­er, Viona Phar­ma­ceu­ti­cals is­sued a re­call for two lots of its 750 mg ex­tend­ed-re­lease met­formin tablets, and since No­vem­ber 2020, there have been two more drugs re­called be­cause of re­ports of ND­MA. In 2018, drug pres­sure drug val­sar­tan was pulled for the same rea­son.
The im­pu­ri­ties could in­crease a cus­tomer's risk of can­cer if they are ex­posed to them over a long pe­ri­od of time.
"As the ni­trosamine is­sue un­folds, in­dus­try is find­ing it ter­ri­bly dif­fi­cult to as­sess and man­age the risks," Hobbs said. "On the bright side, there could be learn­ings on how to es­tab­lish spec­i­fi­ca­tions that are tru­ly pa­tient rel­e­vant, which could free the in­dus­try from qual­i­ty thresh­olds that grow even tighter as an­a­lyt­i­cal meth­ods be­come in­creas­ing­ly dis­cern­ing."
But as ni­trosamine is­sues con­tin­ue on, the FDA will be forced to over­come a mas­sive back­log of do­mes­tic and for­eign in­spec­tions that have not on­ly cast doubt on the qual­i­ty of drugs and API im­port­ed in­to the US but al­so have pushed off drug­mak­ers ap­pli­ca­tions for mar­ket­ing ap­proval.
In a June re­port to Con­gress, the FDA not­ed that more than 8,000 in­spec­tions had been de­layed in 2020 alone with thou­sands more stack­ing up in 2021. De­spite the agency now hit­ting its stride, those de­lays have pushed off new drug ap­provals and in­spec­tions not con­sid­ered "mis­sion crit­i­cal" by the agency and leav­ing the en­tire in­dus­try won­der­ing whether their set-up­on dates will be hon­ored.
There are a num­ber of po­ten­tial so­lu­tions for that ques­tion that have been in the works for years, in­clud­ing re­mote in­spec­tions, but the FDA has on­ly rolled those func­tions out in a lim­it­ed ca­pac­i­ty. That means that a back­log could have a big ef­fect on the in­dus­try for years to come.