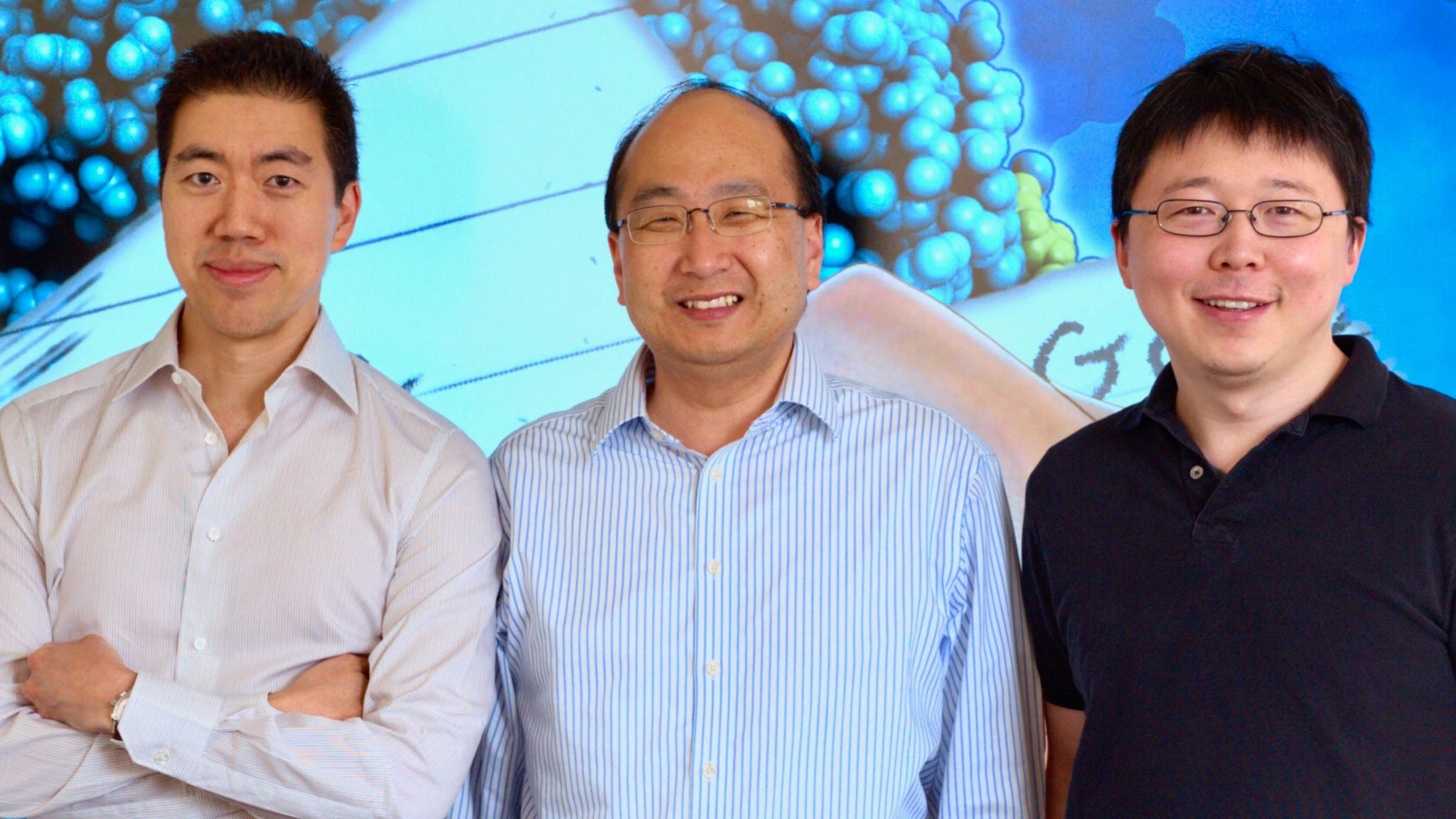 CRISPR pi­o­neer Feng Zhang's up­start biotech seeks $100M-plus IPO for pre­clin­i­cal base edit­ing work
The CRISPR pi­o­neers' new, gen­tler-touch com­pa­ny is aim­ing for a $100 mil­lion ini­tial pub­lic of­fer­ing.
Beam Ther­a­peu­tics, head­ed by for­mer Ed­i­tas founders and gene-edit­ing trail­blaz­ers David Liu, Feng Zhang, and J Kei­th Joung, de­buted last year, push­ing a soft­er, more flex­i­ble ver­sion of gene edit­ing, re­flec­tive of a larg­er trend in the biotech in­dus­try. The promise was that in­stead of hack­ing at base pairs like first-gen CRISPR does, Beam could in­stead mod­i­fy them in a far less dis­rup­tive way.
Un­sur­pris­ing for a com­pa­ny found­ed by sci­en­tists who helped re­shape ge­net­ic dis­ease med­i­cine, Beam has been well-fund­ed since its de­but. It emerged out of stealth mode with $87 mil­lion, pri­mar­i­ly from ARCH and F-Prime Cap­i­tal Part­ners, and then a $135 mil­lion Se­ries B from A round in­vestors plus Red­mile Group, Cor­morant As­set Man­age­ment, Al­ti­tude Life Sci­ence Ven­tures. It's built in part off tech from Ed­i­tas and Liu's lab at MIT.
ARCH and F-Prime are the biggest stock­hold­ers at 23.0% and 19.4%, re­spec­tive­ly, while sub­sidiaries of Hill­house Cap­i­tal and Temasek claim around 7% each. No­tably, founders Liu and Zhang kept 9.1% and 7.2% for them­selves. CEO John Evans owns 3.6% of the com­pa­ny.
CRISPR was rev­o­lu­tion­ary six years ago. It made widescale gene edit­ing pos­si­ble for the first time, of­fer­ing un­prece­dent­ed pre­ci­sion that al­lowed sci­en­tists to knock out one gene with­out hit­ting the rest.
The in­creas­ing­ly clear prob­lem, though, is that it func­tions as a very price nail re­mover. It can pull out the rusty or oth­er­wise prob­lem­at­ic nail you need gone, open­ing a slew of long-un­der­stood ge­net­ic dis­eases to po­ten­tial cures, but leaves ques­tions about the fall­out to the house those nails held up. And once out, you can't put a nail back in.
Part of Beam's an­swer to that ques­tion is the in­tu­itive one: It re­places the old nails with new ones; rather than just cut­ting out base pairs, it can splice in new ones, re­plac­ing in­di­vid­ual mu­tant nu­cleotides that give rise to dis­ease. It ac­com­plish­es this large­ly with ver­sions of base-edit­ing en­zyme called deam­i­nase.
Con­trast­ing with the con­ven­tion­al metaphor of CRISPR as "mol­e­c­u­lar scis­sors," Beam likes to com­pare it to a pen­cil that can erase and rewrite genes. The cru­cial point is that the process doesn't cre­ate the dou­ble-strand breaks in DNA that the first ver­sions of CRISPR tech­nol­o­gy do.
Beam is just one of a hand­ful of new biotechs now aim­ing to ac­com­plish CRISPR's ini­tial goals with­out caus­ing these dou­ble-strand dis­rup­tions. An­oth­er Feng Zhang com­pa­ny, Ar­bor, is pi­o­neer­ing RNA — as op­posed to DNA — edit­ing, Flag­ship Pi­o­neer­ing's new Omega Ther­a­peu­tics is work­ing on an in­no­v­a­tive epi­ge­net­ic mod­el, and Tru­Code is us­ing a syn­thet­ic com­pound called PNA to nat­u­ral­ly in­duce gene edit­ing.
Though still pre­clin­i­cal, Beam lists 10 dis­eases it's aim­ing for, in­clud­ing long­time gene-edit­ing tar­gets be­ta tha­lassemia and sick­le cell dis­ease.